Virat Kohli's Retirement Plan- Indian Skipper Makes Stunning Revelation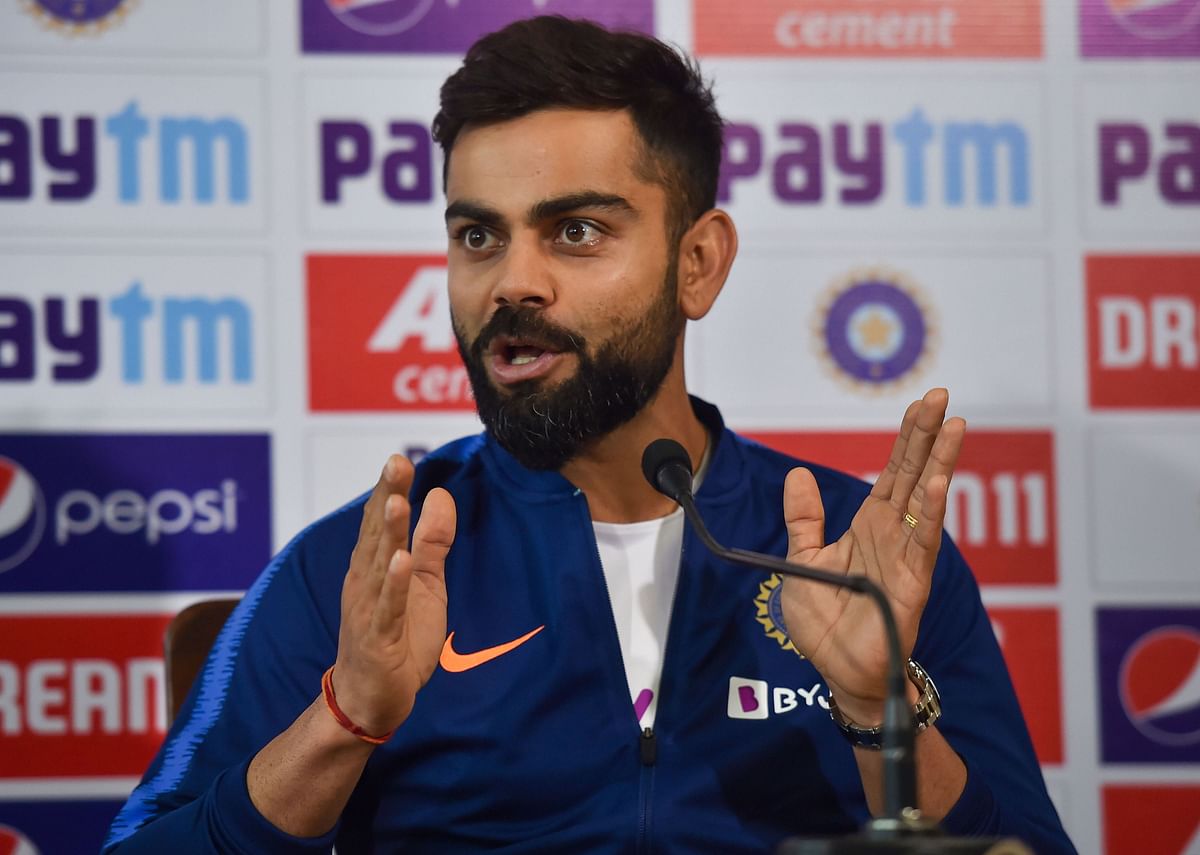 Addressing the press-conference ahead of the first Test against New Zealand in Wellington which starts from February 21, Indian skipper Virat Kohli said that he is thinking about retiring from one format in the future keeping in mind his workload for the team. However, he also said that, he will be playing all three formats for at least three years and then think about retiring from one format, probably T20Is. He also spoke about the bigger picture concerning the Indian team with two T20I and one 50-over World Cup in the next three years. Virat Kohli's retirement plan was a hot subject of discussion in the press conference.
"My mindset is on the bigger picture as I prepare myself for a rigorous three years from now and after that, we might have a different conversation," was a reply to a reporter who questioned on Virat Kohli's Retirement plans.
Also Read: ICC Proposes T20 Champions Cup in 2023-31 Cricket Calendar
Virat Kohli further spoke on fatigue issues and workload management of players and urged the respective cricket boards to talk about it more openly. "It's not a conversation you can hide away from in any manner. It is around eight years now that I have been playing 300 days a year, which includes travelling and practice sessions. And intensity is right up there all the time. It does take a toll on you," he said.
Virat Kohli's Retirement Plan
He also spoke about his retirement plans saying that at a certain age when he feels that his body is not able to take anymore, he will think about retiring. " "At a time where the body can't take anymore, maybe when I am 34 or 35, we will have a different conversation. For the next two to three years I have no issues at all," he said.
Kohli also spoke about preparing a platform for the next generation of Indian cricketers so that the team can easily walk into another phase of transition.
Meanwhile, the Indian team has reached Wellington and have started preparations for the first Test. India whitewashed the Kiwis in the five-match T20I series to kick off the tour. The Kiwis then gave it back by whitewashing them in the ODI leg of the tour. This sets up the Test series perfectly with India bracing themselves to play in tough conditions and against a good bowling attack.
World Test Championship: Biggest ICC Event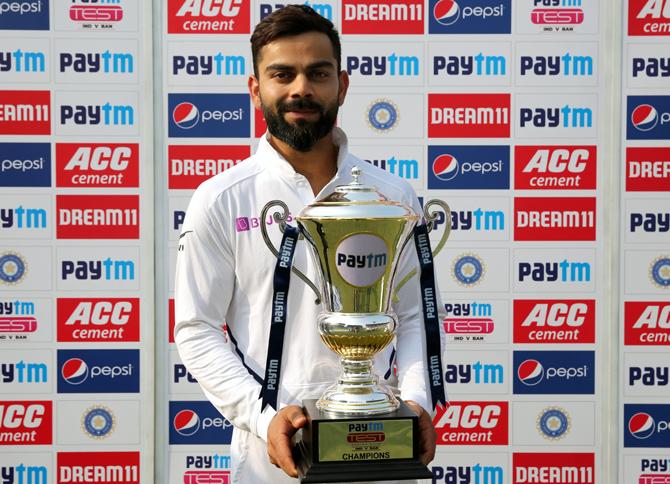 Virat Kohli also kept his point on the ICC World Test Championship after ICC's proposed plan to have the T20 Champions Cup in the next cycle. He hailed the World Test Championship and termed it as the 'biggest ICC event'.
"I think World Test Championship as an ICC tournament should be right up there. All the other tournaments for me they start under that. This is probably the biggest of them all as every team wants to make it to the final at the Lord's. We are no different. We are in that zone. We want to make sure that we qualify as soon as we can and be in that frame of mind to hopefully win that (championship)" said Kohli in the pre-match press conference.
Also Read: Happy Birthday Mr.360: Top 5 Knocks of AB De Villiers
The second Test begins from February 29 at Christchurch.