India vs Pakistan ICC Cricket World Cup 2023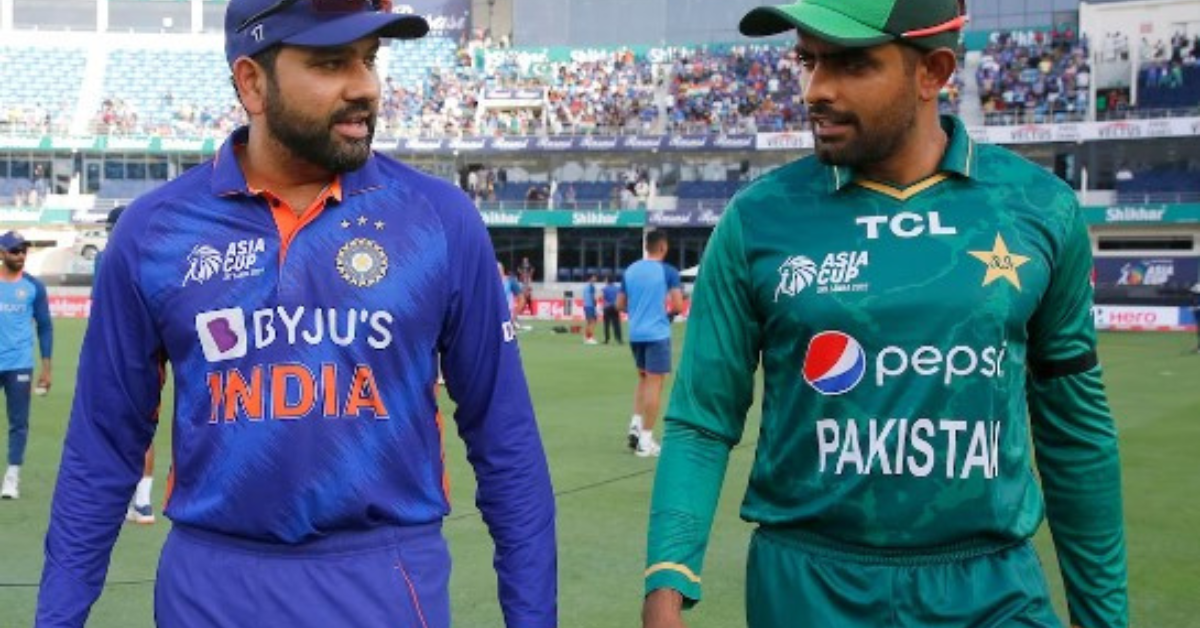 India vs Pakistan ICC Cricket World Cup 2023 Match: Ground, Players, Records, and Matches
The upcoming India vs Pakistan ICC Cricket World Cup 2023 match is set to take place on October 14, 2023, at the magnificent Narendra Modi Stadium in Ahmedabad, India.
The Narendra Modi Stadium: This colossal stadium holds the distinction of being the largest cricket stadium globally, with a staggering capacity of over 132,000 spectators. It boasts state-of-the-art facilities and is guaranteed to provide a splendid backdrop for this iconic showdown.
A Storied Rivalry: India and Pakistan share a history in cricket that is as rich as it is intense. Their rivalry is one of the fiercest in the world of sports. At previous Cricket World Cup encounters, these two giants have faced each other seven times, with India emerging victorious in all seven clashes.
Key Players to Watch Out For:
For India:
Rohit Sharma
Shikhar Dhawan
Virat Kohli
KL Rahul
Suryakumar Yadav
Shreyas Iyer
Rishabh Pant
Hardik Pandya
Ravindra Jadeja
Jasprit Bumrah
Mohammed Shami
Bhuvneshwar Kumar
Yuzvendra Chahal
Kuldeep Yadav
For Pakistan:
Babar Azam
Mohammad Rizwan
Fakhar Zaman
Imam-ul-Haq
Haris Rauf
Shaheen Afridi
Mohammad Nawaz
Imad Wasim
Hasan Ali
Faheem Ashraf
Asif Ali
Shadab Khan
Mohammad Haris
Noteworthy Records:
India has emerged victorious in all seven of their previous encounters with Pakistan at the Cricket World Cup.
In ICC tournaments overall, Pakistan holds the best win-loss record against India, with 21 wins to 18 losses.
India boasts the best win-loss record in Cricket World Cups, with 82 wins compared to 49 losses.
Pakistan, unfortunately, holds the worst win-loss record in Cricket World Cup finals, with three losses and no wins.
Head-to-Head in ODIs:
The two cricketing giants have crossed paths a remarkable 132 times in One Day Internationals (ODIs). India has claimed victory in 71 of these encounters, while Pakistan has emerged victorious in 59.
Preview:
The India vs Pakistan match always stands out as one of the most eagerly anticipated events on the sporting calendar, and the 2023 World Cup clash promises to live up to this reputation.
Both teams are expected to be strong contenders for the tournament title, boasting an array of world-class players in their lineups.
The atmosphere at the Narendra Modi Stadium is expected to be nothing short of electric, with fans from both sides filling the colossal arena.
Prediction:
India enters the match as the favorites, primarily due to their superior track record against Pakistan in World Cup matches and the added advantage of playing on their home turf. However, Pakistan should not be underestimated, as they have the potential to defy expectations and upset the odds.
In summary, the India vs Pakistan ICC Cricket World Cup 2023 match promises to be a thrilling battle, with cricket fans worldwide eagerly awaiting this historic clash.
For More Related Updates Visit Our Official Website
By- Sahiba Suri