Sachin Tendulkar's 2011 World Cup Triumph wins Laureus Sporting Moment Award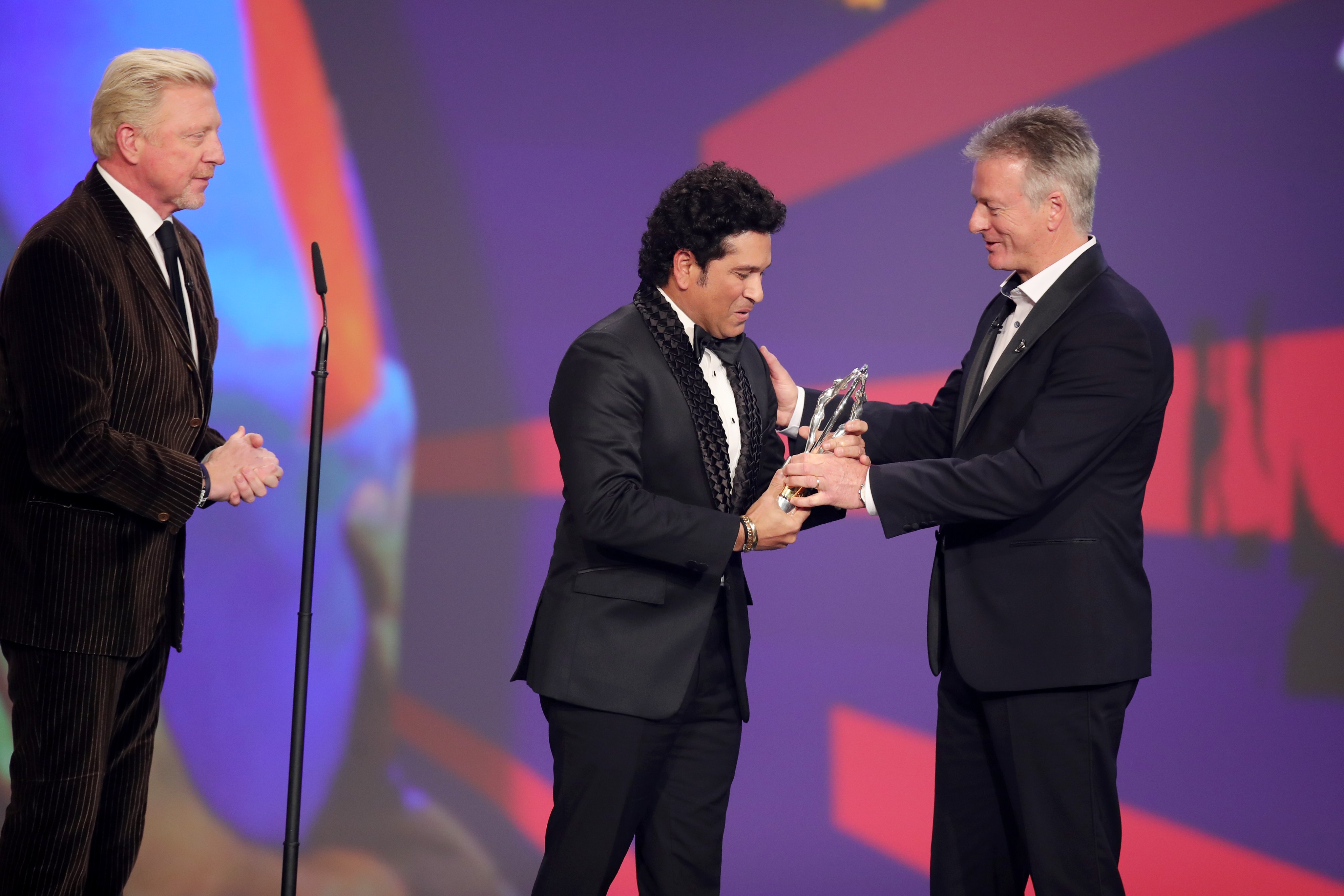 Sachin Tendulkar carried on their shoulders by Indian cricketers after the 2011 World Cup triumph is a moment that is still fresh in the memories of several fans of the Indian cricket team. On Monday in Berlin, Tendulkar's this very moment was awarded the Laureus Sporting Moment Award in the last 20 years.
Tendulkar won his one and only world cup for India in his sixth appearance in the marquee event. He was a part of the Indian cricket team which reached the finals of the 2003 World Cup. Sachin's Laureus Sporting Moment Award got the maximum number of votes and finally was declared the recipient of this elusive award.
The Twitter handle of Laureas shared the video of Sachin's thanksgiving speech after he received the Laureus Sporting Moment Award. The Master Blaster recollected the time when his dream of winning the world cup turned into reality. He also thanked the elite panel for recognising the importance of this award. He was presented the award by former Australian skipper Steve Waugh. The show was hosted by former tennis legend Boris Becker.
Also Read: Happy Birthday Mr.360: Top 5 Knocks of AB De Villiers
Tendulkar's Speech
"It's incredible. The feeling of winning the world cup was beyond what words can express. How many times you get an event happening where there are no mixed opinions. Very rarely the entire country celebrates. And this is a reminder of how powerful a sport is and what magic it does to our lives. Even now when I watch that it has stayed with me" Tendulkar said after receiving the award.
"I dedicate this award to India", says Sachin Tendulkar
Also Read: IPL 2020: MS Dhoni to Start Training With CSK From March 1
Tendulkar also took to Twitter for a vote of thanks after receiving the Laureus Sporting Moment Award. "Thank you all for the overwhelming love and support! I dedicate this award to India, all my teammates, fans and well-wishers in India and across the world who have always supported Indian cricket," tweeted Tendulkar.