NZ vs Ind 1st Test: Talking Points Ahead of the Series Opener
After the completion of the limited-overs leg of the tour, India and New Zealand are all set to face each other in a two-Test match series starting from 21 February in Wellington. The NZ vs Ind 1st Test will be India's first red-ball series in 2020. The series is a part of the World Test Championship featuring the top 10 teams in the ICC Test rankings. Ahead of the first Test, there are plenty of talking points for the Indian cricket team led by Virat Kohli. India were whitewashed in the ODI series, following which Kohli said that ODI's are not that relevant this year, stressing on the importance of the World Test Championship this year.
Here is a look at the talking points ahead of the NZ vs Ind 1st Test.
The Impact of Jasprit Bumrah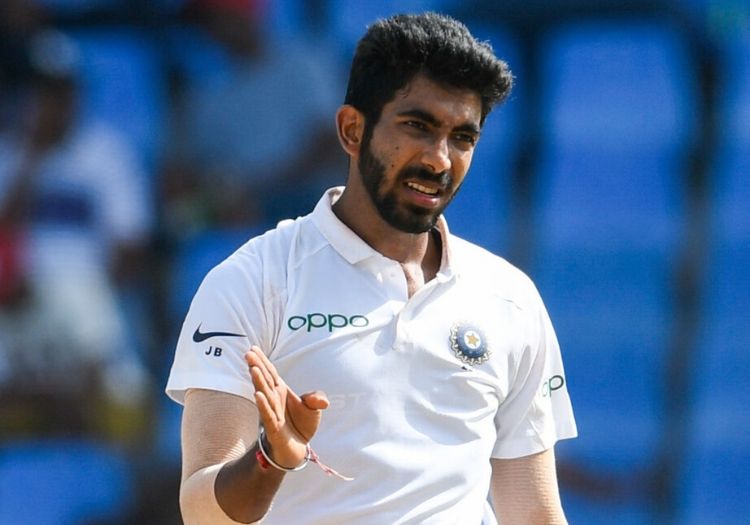 Bumrah had a wicketless series in the three ODI matches that he played against New Zealand. Besides being wicketless, he also went for plenty of runs as well. Bumrah losing his form is one of the key talking points for India as he is their premier strike bowler in all formats of the game. Besides, his fitness has been a point of debate as well, since he made a comeback into the Indian squad. Heading into the NZ vs Ind 1st Test, India would ideally want Bumrah to be back to his wicket-taking form.
Also Read: Virat Kohli's Retirement Plan- Indian Skipper Makes Stunning Revelation
Meanwhile, former Kiwi pacer Shane Bond, who is the bowling coach of Mumbai Indians in the IPL said that the Kiwi batters batted with a conservative approach against the Indian quick which is why they did not give wickets to Bumrah.
"I thought New Zealand played him well and identified him as a risk. They have played him conservatively and obviously, there was some inexperience around (Navdeep Saini and Shardul Thakur)," he said.
Ashwin or Jadeja- The Big Question?
India is a team that has always banked on spinners to get wickets in home conditions. However, in overseas conditions and especially under Virat Kohli's captaincy, India has mostly played with one spinner, preferably Ravindra Jadeja. Kohli has always been in favor of playing five specialist bowlers in Tests. Jadeja due to his supreme fielding ability and his ability with the bat lower down the order has got a place ahead of Ashwin. It will interesting to see as to who between Ashwin or Jadeja makes the cut in the NZ vs Ind 1st Test. Will Virat Kohli be tempted to play both?
Wriddhiman Saha or Rishabh Pant?
Touted once as MS Dhoni's successor, Rishabh Pant has seen many ups and downs in his career so far. After he struck a century in India's trip to England in 2018, Pant became India's first-choice keeper in Tests. Wrddhiman Saha's injury also helped his cause a bit as the Delhi lad started getting chances regularly in the Indian red-ball side. However, despite being in the Indian limited-overs team on the trip to New Zealand this year, Pant warmed the benches throughout. It wasn't until the 24th day of India's six-week tour of New Zealand that Rishabh Pant finally got a game. And when he did, it wasn't even in a first-class encounter. He took the chance anyways scoring a defining 70 against New Zealand XI when India played a three-day game against the side.
While Saha being a better keeper than Pant is a given point, the more important thing is to see if the selectors are willing to give the left-handed keeper-batsman a slot ahead of Saha in the NZ vs Ind 1st Test.
Also Read: ICC Proposes T20 Champions Cup in 2023-31 Cricket Calendar

Can Prithvi Shaw Show his Class in NZ vs Ind 1st Test?
The absence of Rohit Sharma and Shikhar Dhawan in the Indian limited-overs squad helped Shaw earn his maiden ODI cap for Team India. His first three ODI scores read 20, 24 and 40. Shaw threw away three chances after getting starts and his old habit of 'throwing it away' was again on show.
NZ vs Ind 1st Test thus becomes a crucial one for Shaw, who is making a comeback to international cricket after sustaining an eight-month ban by the BCCI. He has Shubman Gill waiting in the wings waiting for his opportunity. Shaw and Gill have been playing together since the U19 days for India and both are being seen as next-generation superstars. Interestingly, both failed to score with the bat against New Zealand XI in the three-day practice game.
Will India Sustain Wellington's Wind?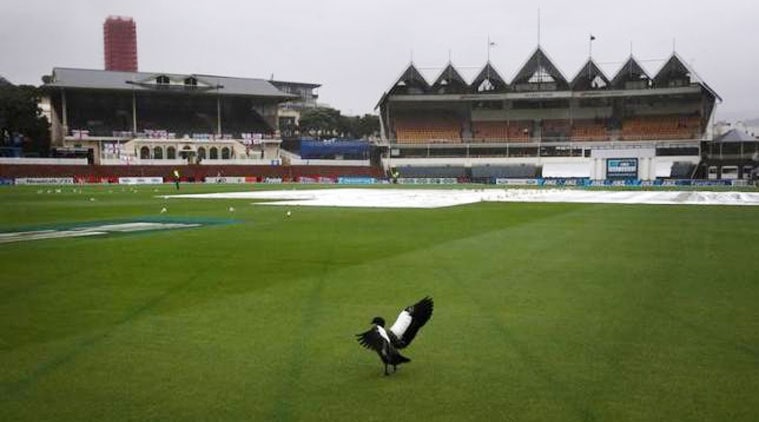 NZ vs Ind 1st Test is expected to be affected by rain and wind. Wellington, which is the second windiest city in the world after Chicago. The rain also played a spoilsport in India's optional practice session at the Basin Reserve. The ground is challenging for opposition teams as tackling the wind becomes a nuisance and with India playing the first Test at this venue, they will have to pass the challenge as well. Adjusting to the conditions thus will be the key for Indian players who do not face such playing conditions back home.
The average force of the wind —beginning with a minimum of 7.5-11 kmph, it can reach up to 62-64 kmph. For as many as 173 days, that's almost half the year, they get a wind speed of 60kmph. The highest ever recorded speed in 248 kmph, measured in 2011.