Sunil Gavaskar Plan for IND vs. AUS World Cup Opener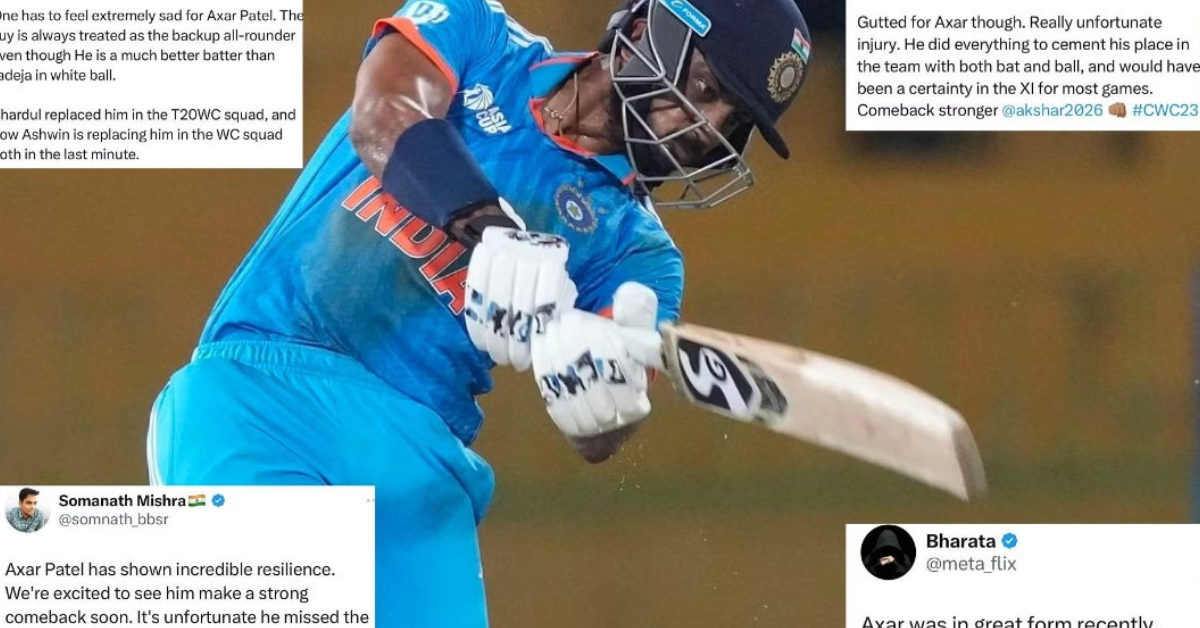 Sunil Gavaskar Picks: India's Playing XI for ICC Cricket World Cup 2023 Opener Against Australia
As the excitement builds for the ICC Cricket World Cup 2023, India is gearing up for a high-stakes encounter against Australia in their opening match scheduled for October 8 in Chennai. Following a recent three-match ODI series between the two cricketing giants, India has announced its final 15-man squad for the tournament, featuring a notable change. The seasoned spinner, Ravichandran Ashwin, has stepped in to replace the injured Axar Patel, who initially made the squad but had to withdraw due to injury.
Batting legend Sunil Gavaskar, renowned for his astute cricketing insights, has shared his vision for India's playing XI in their crucial World Cup opener against Australia. Gavaskar emphasized the significance of the top three batters and the role they play in setting the tone for the innings. He believes that a strong start from the openers is pivotal as it allows the middle order to play with confidence.
Gavaskar's India Playing XI:
Top Three Batters:
Gavaskar places considerable importance on the top-order batsmen, aiming for a solid foundation. While he didn't specify names, India boasts an array of talented openers and No. 3 batsmen who can shoulder this responsibility.
Bowling Combination:
Gavaskar suggests a combination of three fast bowlers and two spinners for the match. He highlights the value of a strong seam attack, comprising Mohammed Shami, Mohammed Shami, and Jasprit Bumrah. However, he also considers the option of including the experienced spinner Ravichandran Ashwin, particularly if India opts for only two seamers, given the presence of the all-rounder Hardik Pandya in the squad.
Irfan Pathan, another former Indian cricketer, aligns with Gavaskar's top-seven choices but stresses the importance of fielding a five-bowler setup. Pathan's rationale is rooted in the potential dew factor, which can be a significant challenge for bowlers, particularly when playing under lights.
Pathan's Five-Bowler Strategy:
Irfan Pathan advocates for India to field five specialist bowlers, emphasizing the need for wicket-taking options. While Hardik Pandya can contribute as a sixth bowler, Pathan argues that having five bowlers with the ability to take wickets is essential. He takes into account the pitch conditions and the likelihood of dew, which can impact bowlers' effectiveness. Pathan's strategy aims to ensure that India maintains a strong and well-rounded bowling attack throughout the World Cup.
As India prepares to face Australia in the ICC Cricket World Cup 2023 opener, the selection of the playing XI remains a topic of discussion and debate among cricket enthusiasts. Sunil Gavaskar and Irfan Pathan's insights offer valuable perspectives on the team composition, highlighting the balance needed between batting prowess and bowling strength. Cricket fans around the world eagerly anticipate this clash of titans and the strategies India will employ in pursuit of World Cup glory.
For More Related Updates Visit Our Official Website
By- Sahiba Suri