Serena & Anna's Reunion Delights Fans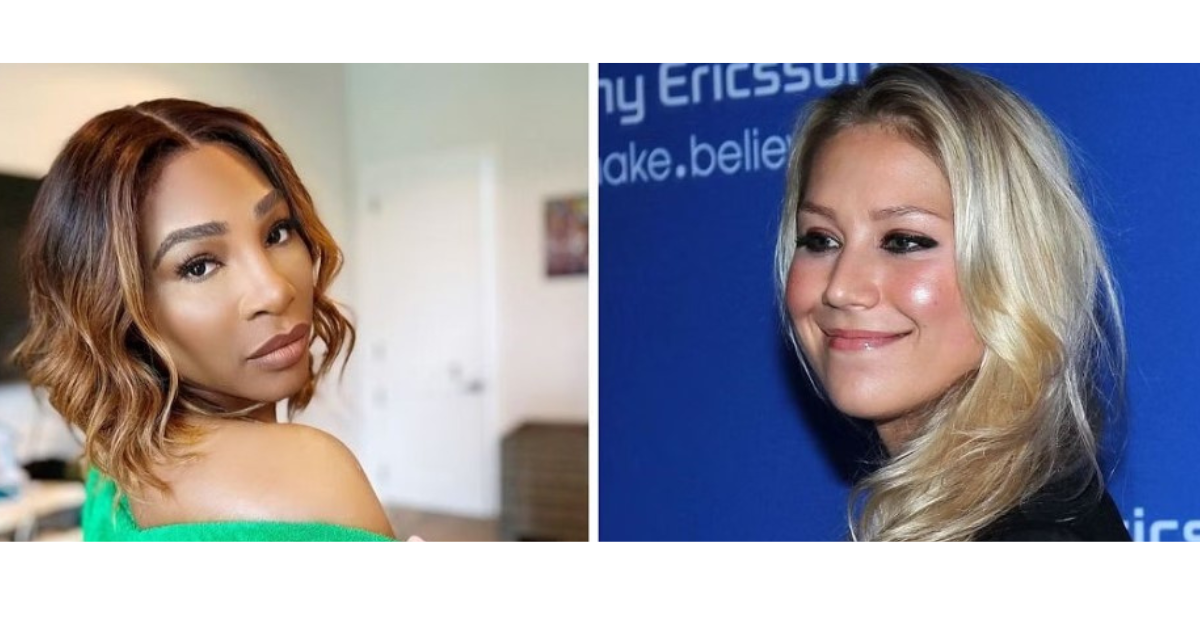 Serena & Anna's Reunion Delights Fans The recent Trilogy Tour concert featuring Enrique Iglesias, Ricky Martin, and Pitbull in Miami, Florida, became more than just a musical extravaganza for tennis fans as Serena Williams reconnected with Anna Kournikova, marking a nostalgic reunion 21 years after their last on-court meeting.
Attending the concert at the Kaseya Center on November 10, Serena Williams shared her delightful experience on social media. The tennis legend's Instagram post included a video compilation capturing her backstage interactions with the musical artists, along with a snapshot featuring herself, Kournikova, and Enrique Iglesias. In her caption, Williams expressed her enthusiasm for Latin music, declaring herself a lifelong fan, and extended gratitude to Ricky Martin.
Fans were quick to notice the unexpected reunion between Williams and Kournikova, and social media buzzed with excitement. One fan noted the deep connection in a picture that encapsulates more than two decades of friendship and love, highlighting the bond between Enrique Iglesias and Anna Kournikova, alongside the friendship of Serena Williams and Anna Kournikova.
The unexpected reunion at the concert sparked a wave of nostalgia among tennis enthusiasts. The meeting was a reminiscent blast from the past, reigniting fond memories of the two tennis icons sharing the court. The duo's on-court encounters, which date back over two decades, were significant moments in tennis history, and fans celebrated the rekindling of their friendship at the Miami event.
For Serena Williams, known for her unparalleled achievements in tennis, the reunion offered a chance to unwind and enjoy the captivating performances of musical luminaries. The concert not only showcased the power of music to bring people together but also served as a platform for athletes from different eras to reconnect.
Social media reactions were filled with love and appreciation for the reunion, emphasizing the enduring nature of the bond between Serena Williams and Anna Kournikova. Fans celebrated the unexpected and heartwarming encounter, highlighting the joy it brought to witness two tennis legends relishing a moment of camaraderie outside the competitive realm.
As the Trilogy Tour concert unfolded as a star-studded event, the presence of Serena Williams and Anna Kournikova added an extra layer of excitement for fans who reveled in the nostalgia of their past encounters on the tennis court. The images and videos shared by Williams on her social media platforms became a testament to the enduring friendships forged through the shared passion for sports and entertainment.
In the ever-evolving landscape of professional sports and entertainment, such reunions serve as poignant reminders of the lasting connections formed by athletes across different disciplines. Serena Williams and Anna Kournikova's reunion at the Trilogy Tour concert not only delighted tennis enthusiasts but also showcased the timeless bond that transcends the boundaries of competition, making it a heartwarming moment cherished by fans around the world.
For More Related Updates Please Visit Our Official Website
By- Sahiba Suri