Serena's CFDA Fashion: Wozniacki's Wow Moment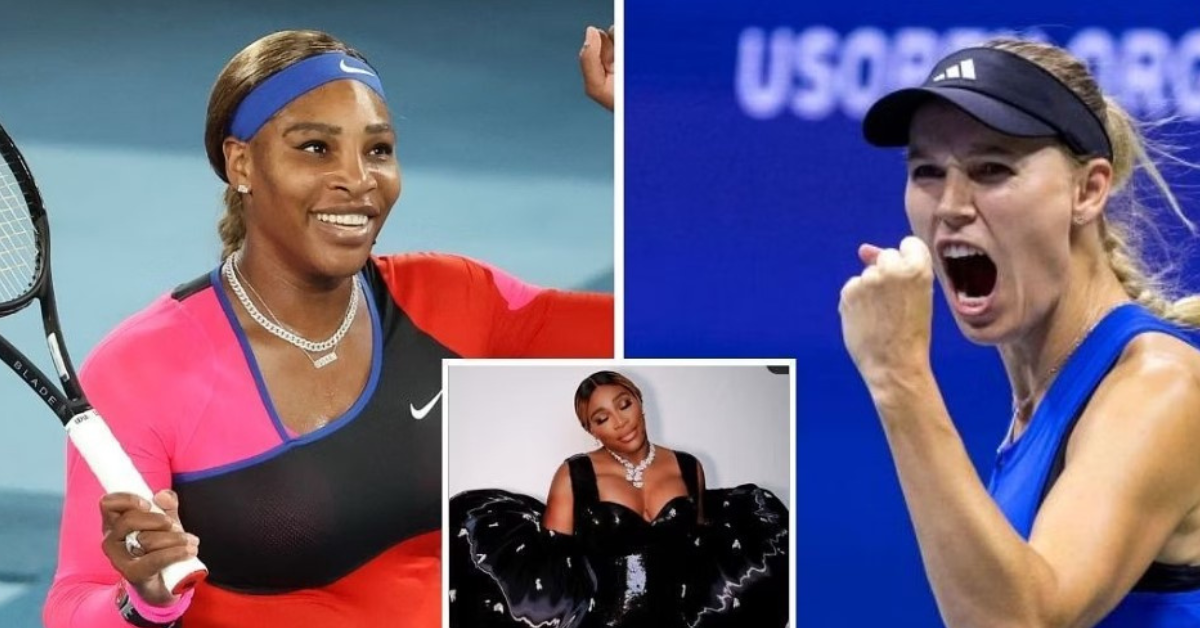 Former World No. 1 tennis star, Caroline Wozniacki's, recently expressed her admiration for Serena Williams' fashion prowess at the Council of Fashion Designers of America (CFDA) awards. The event, held in New York on Tuesday, November 7, witnessed Serena Williams being honored with the prestigious Fashion Icon of The Year award.
Serena's choice of attire for the awards ceremony captured the attention of many, including her fellow tennis professional, Caroline Wozniacki. The 23-time Grand Slam champion donned a custom corset gown designed by American fashion maestro Thom Browne. The black sequined ensemble featured puffed sleeves intricately embroidered with pearls, creating a visually striking and elegant look.
Taking to her Instagram account, Serena Williams shared images of herself adorned in the eye-catching gown, showcasing the meticulous craftsmanship and unique design. Among the array of comments showering praise and appreciation, one noteworthy response came from Caroline Wozniacki, who exclaimed, "Wowowow!!" accompanied by a fire emoji. The succinct yet expressive comment conveyed Wozniacki's awe at Serena's sartorial choice, underlining the impact of Williams' fashion statement.
This isn't the first time Serena Williams has made waves in the fashion world. Off the tennis court, the 41-year-old athlete has seamlessly transitioned into the fashion industry, making significant strides over the years. In 2004, Serena signed a groundbreaking $40 million deal with Nike, solidifying her presence as a fashion influencer. Her influence transcended sports, leading to a prominent feature on the cover of Vogue magazine in 2015, a testament to her widespread impact in the world of style and glamour.
Serena Williams' foray into fashion extends beyond endorsements and magazine covers. The tennis icon has successfully ventured into entrepreneurship with her clothing line, 'S by Serena.' The brand reflects Serena's distinctive style and has garnered acclaim for its chic and inclusive designs. Additionally, Serena has formed strategic partnerships with renowned fashion brands, showcasing her versatility and influence in shaping contemporary fashion trends.
As the CFDA awards celebrated Serena Williams as the Fashion Icon of The Year, the recognition resonated not only within the fashion industry but also drew admiration from her peers, including Caroline Wozniacki. The interaction on social media underscored the camaraderie and mutual appreciation shared by athletes beyond their respective sports.
In essence, Serena Williams' dazzling appearance at the CFDA awards, coupled with Caroline Wozniacki's enthusiastic response, highlights the symbiotic relationship between sports and fashion. Serena's ability to seamlessly navigate and excel in both domains is a testament to her multifaceted talent and enduring influence on a global scale.
For More Related Updates Please Visit Our Official Website
By- Sahiba Suri