Serena Williams Delights with Nike Gifts for her Baby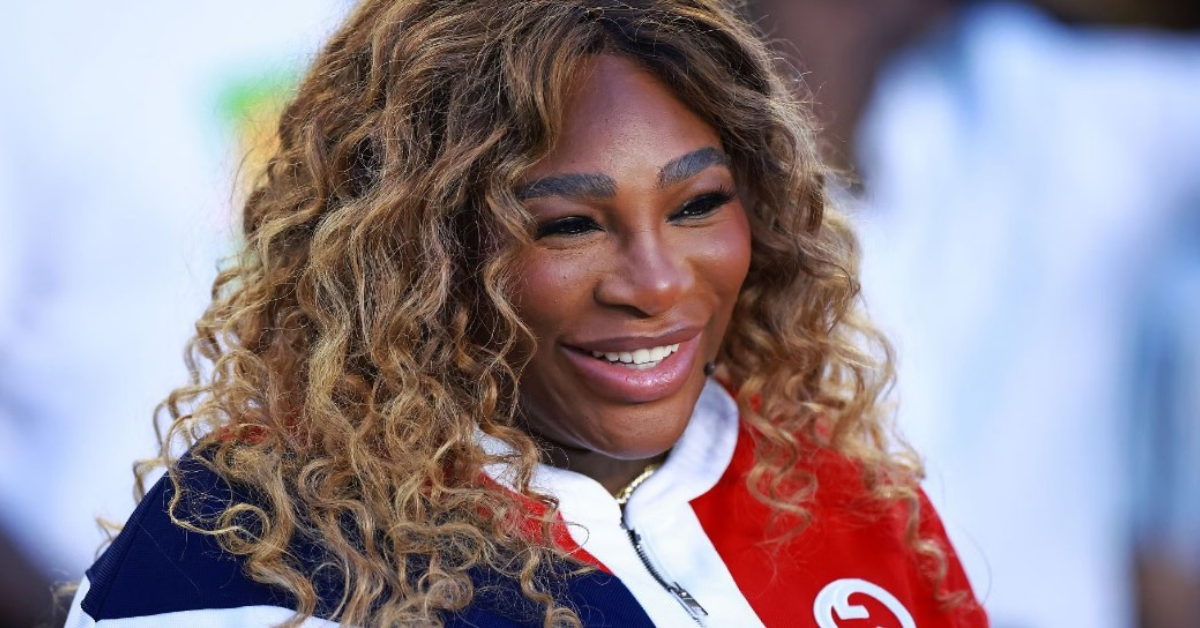 Serena Williams Shows Off Newborn Baby Adira's Stylish Nike Gifts
Serena Williams, the former World No. 1 tennis legend, recently delighted her fans by showcasing a package of brand-new outfits and footwear gifted to her newborn daughter, Adira. Serena and her husband, Alexis Ohanian, welcomed their second daughter, Adira River, into the world on August 22, 2023. The couple, who tied the knot in November 2017, has been sharing glimpses of their family life on social media, keeping their fans updated with heartwarming moments.
In a heartwarming gesture, Nike, the renowned Oregon-based sportswear giant, sent Serena Williams a special package filled with baby clothes and tiny footwear for Adira. Serena, known for her long-standing partnership with Nike, took to her Instagram story on Thursday, September 28, to reveal the thoughtful gifts.
In the Instagram story, Serena showcased the contents of the package while expressing her appreciation. She was particularly enamored with the adorable Nike shoes, emphasizing how sweet they looked. Her joy was evident as she admired the little crop tops and baby shoes, capturing the hearts of her followers with her genuine enthusiasm.
Serena didn't stop at praising the contents; she also lauded the sleek and impressive design of the packaging itself. She marveled at the size of the box, likening it to being larger than golf clubs. Her gratitude was evident as she thanked her "Nike family" for the thoughtful gesture.
The 42-year-old tennis icon has had a longstanding partnership with Nike, dating back to 2014. Even after her retirement from professional tennis in September 2022, Serena Williams has continued her collaboration with the sportswear giant. In 2019, she teamed up with Nike to create the "Serena Williams Design Crew," highlighting her commitment to the brand.
In addition to their joyous addition to the family, Serena Williams and Alexis Ohanian made headlines by involving their newborn daughter, Adira River, in the ownership of two professional sports teams. The couple welcomed Adira on August 22 and wasted no time in making her and her elder sister, Olympia, co-owners of Angel City FC and Los Angeles Golf Club.
This unique move was announced on Instagram in June 2023, where Serena and Alexis shared their plans to engage Olympia and their then-future daughter as co-owners of both teams. The announcement featured a heartwarming video of Olympia displaying her golfing skills, symbolizing the family's passion for sports.
Serena Williams continues to inspire and captivate her fans, not only with her legendary tennis career but also with her heartwarming moments as a mother. The Nike gift for baby Adira is just one example of Serena's genuine and relatable joy in celebrating the newest member of her family. As Serena, Alexis, and their daughters embark on this exciting journey as sports team co-owners, their fans eagerly await more heartwarming moments and successes in their family and sporting endeavors.
For More Related Updates Visit Our Official Website
By- Sahiba Suri