Maria Sharapova Cheers Ons Jabeur's Grand Slam Dream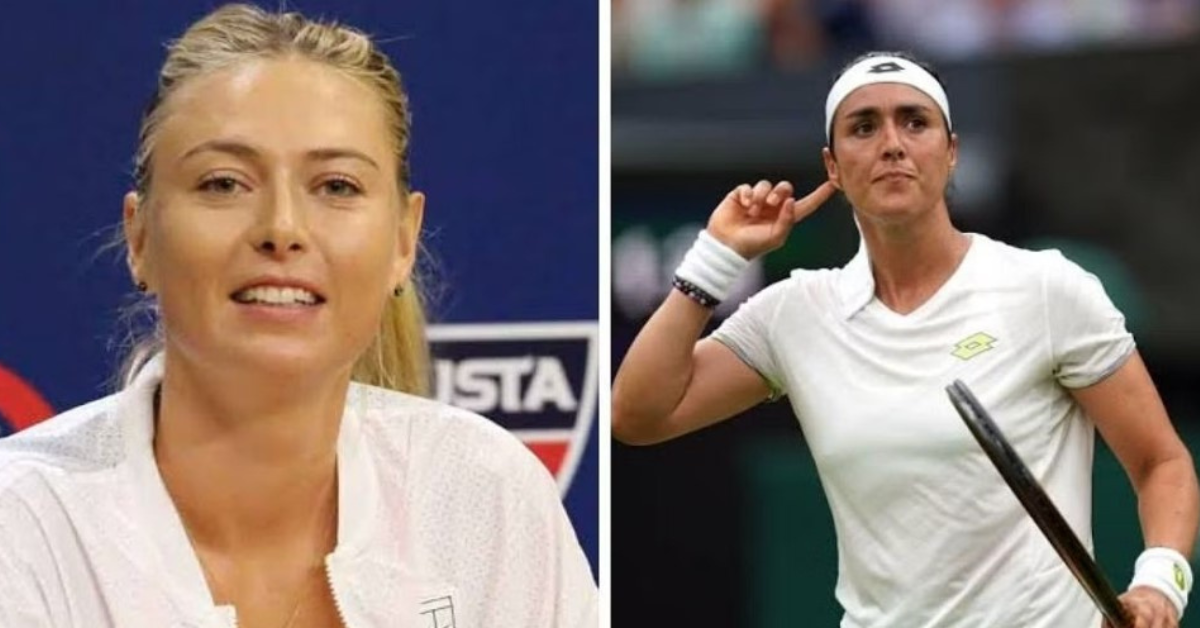 Maria Sharapova Support for Ons Jabeur's Grand Slam Aspirations
Former WTA No.1 Maria Sharapova has always been known for her fierce competitiveness and dedication to tennis. As a five-time Grand Slam champion, she understands the challenges and pressures that come with competing at the highest level of the sport. Recently, Sharapova shared her admiration and support for a rising star in women's tennis, Tunisian player Ons Jabeur, and expressed her hopes for Jabeur to clinch her maiden Grand Slam title.
In a compelling and insightful interview on the Rennae Stubbs Tennis Podcast, Sharapova engaged in a candid discussion with fellow tennis player Andrea Petkovic. The conversation revolved around the evolving landscape of women's tennis, the dynamics of rivalries, and the emergence of new talents like Ons Jabeur.
Andrea Petkovic, known for her thoughtful insights, kicked off the conversation by highlighting the ever-changing nature of women's tennis. She pointed out that the sport has experienced periods dominated by a single dominant player and other eras marked by more open and competitive fields. Petkovic underscored the significance of rivalries in driving fan engagement and interest in the sport.
During Sharapova's prime years as a player, rivalries played a crucial role in shaping the narrative of women's tennis. The intense battles between iconic players like Sharapova herself, Serena Williams, Venus Williams, and others added an extra layer of excitement to the sport. Fans picked sides and passionately supported their favorite players, making each matchup a highly anticipated event.
Reflecting on the changing landscape of women's tennis, Sharapova acknowledged the emergence of new stars like Ons Jabeur, Aryna Sabalenka, and Elena Rybakina. These young talents have been making waves with their impressive performances and challenging the status quo. Sharapova recognized the return of the competitive balance that characterized her era in tennis.
In an exciting moment during the podcast, Sharapova openly expressed her support and enthusiasm for Ons Jabeur's journey. She shared her desire to see Jabeur secure her first Grand Slam victory, a milestone that has eluded the Tunisian player despite her remarkable achievements in recent years.
"I'm rooting for Ons to win her first Grand Slam; she deserves that so much," Sharapova declared.
Ons Jabeur's tennis journey has been nothing short of remarkable. In 2022, she achieved a career-high ranking of World No. 2, a testament to her exceptional skills and hard work. Jabeur's performances at prestigious tournaments, including consecutive runner-up finishes at Wimbledon in 2022 and 2023, showcased her ability to compete at the highest level.
Despite her impressive track record and consistent success on the WTA tour, Jabeur has yet to secure a Grand Slam title. Her resilience and determination have earned her four singles titles on the WTA tour, along with an impressive collection of eleven singles titles and one doubles title on the ITF Circuit.
Maria Sharapova's endorsement of Ons Jabeur reflects the anticipation and excitement within the tennis community regarding Jabeur's potential breakthrough on the Grand Slam stage. Sharapova's own journey to becoming a Grand Slam champion has given her a unique perspective on the challenges and aspirations of emerging talents like Jabeur. Tennis fans around the world will undoubtedly be watching eagerly to see if Jabeur can fulfill her Grand Slam dreams and join the ranks of tennis legends.
For More Related Updates Visit Our Official Website
By- Sahiba Suri