Blast Pro Series Talent lineup revealed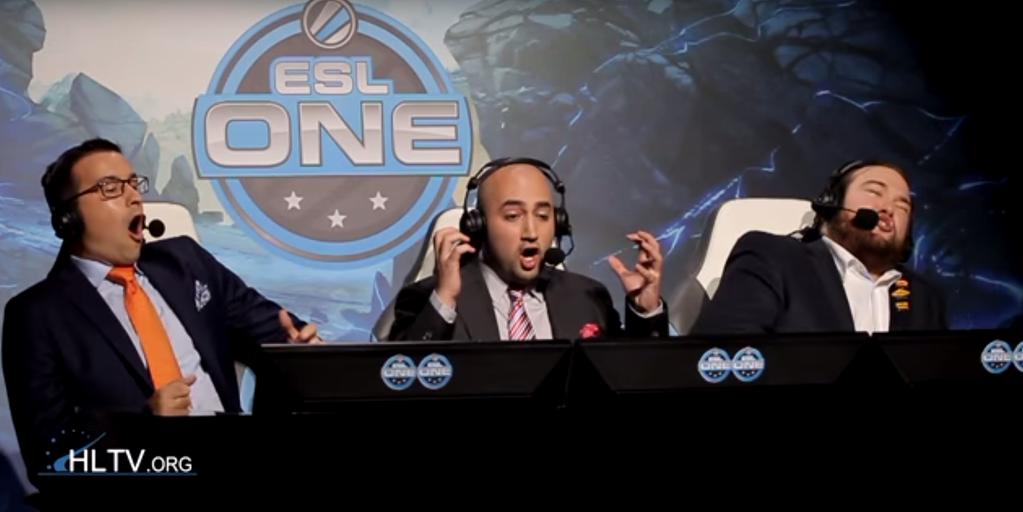 The Blast Pro Series Lisbon will take place on two days starting on the 14th of December. The tournament will see several top teams in participation and we expect exciting matches on screen. It has a $250,000 prize pool. The Blast Pro Series Lisbon will take place at the Altis Arena, Lisbon.
With just a week to go for the event, RFRSH has already announced the broadcast team for the tournament. We will see top tier casters and analysts at the event.
No more teasing.

Our Talent Line-up for #BLASTProSeries #Lisbon:

Casters: @OnFireAnders and @OnFireMoses @Sadokist and @HenryGcsgo @launders and @ScrawnyCG

Experts: @SPUNJ, @omgitspotter, @Maniac_CSGO and @OnFireSemmler

Show host: @AdamSavage

Desk host: @MACHINEgg pic.twitter.com/43n46SfQhQ

— BLAST Pro Series (@BLASTProSeries) December 7, 2018
The Casters :
Anders 'Anders' Blume.

Jason 'Moses' O'Toole.

Henry 'Henry' Greer.

Matthew 'Sadokis't Trivett.

Conner 'Scrawny'  Girvan.

Mohan 'launders' Govindasamy.
The Analyst desk has a steady balance between former players as well as experts on the scene.
The Analyst Desk :
Chad 'SPUNJ' Burchill.

Mathieu 'Maniac'  Quiquerez.

Christine 'potter' Chi.

Auguste 'Semmler Massonnat.
It will be interesting to see Semmler back to CS:GO. The former CS: GO caster has spent the last year with the Overwatch League. He received a warm welcome in the League and has been a valuable addition so far. He has forayed back into Counter-Strike during the off-season. Seeing him in action, even though it is as an analyst and not a caster will bring back fond memories for many.
Golden to miss Blast Pro Series, Refrezh is the stand-in.
Still being unable to compete due to a medical situation, @goldenmajk will not be attending at @BLASTProSeries #Lisbon.

We are happy to announce that @refrezhCS will be standing-in for #C9CSGO! Catch the team in action on Dec. 14th! #LETSGOC9 pic.twitter.com/x3TrfMbJwr

— Cloud9 (@Cloud9) December 6, 2018
Meanwhile, the Cloud9 team is looking forth to adding Refrezh to their team as a temporary stand-in. Their current in-game leader Golden will be unable to attend the event due to medical issues. He also missed out on the ECS Season 6 LAN finals.