Why Krunal Pandya can be crucial for India's limited overs success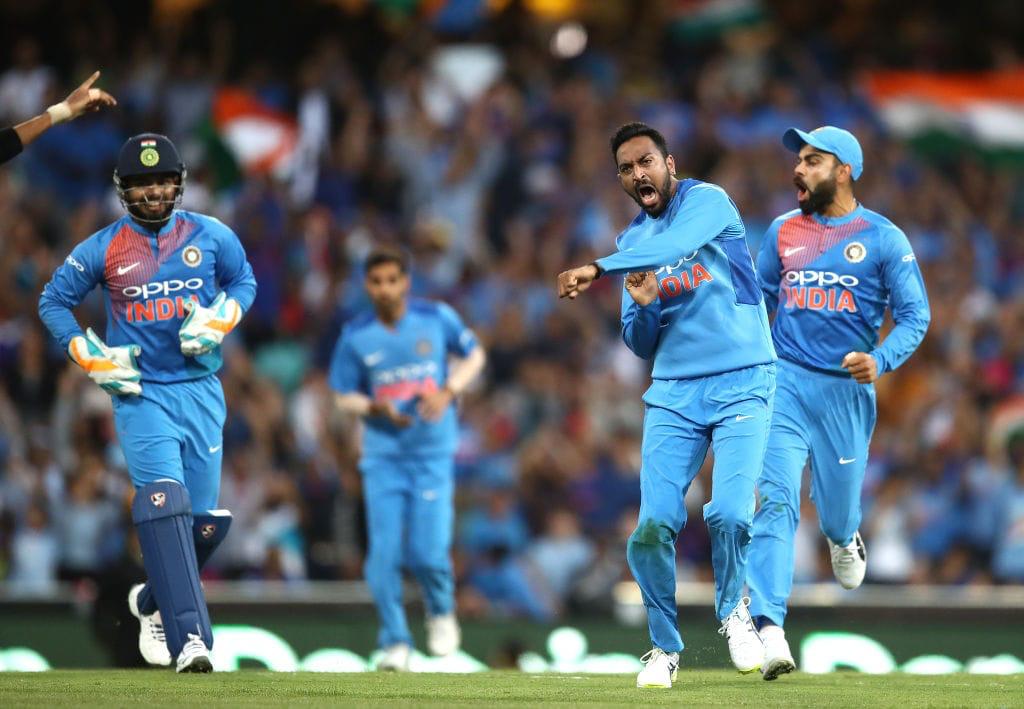 In the third and final T20I between India and Australia at Sydney on Sunday, it was left-arm spinner Krunal Pandya's spell of 4-36 – the best figures by a spinner in T20Is in Australia – that turned things around for India. Showing great maturity and skills, Krunal kept the Australia batsmen strangled in the middle overs and helped India restrict the home team to a modest total and eventually win the game.
While he is just six games new in the international arena, Krunal has shown glimpses of his talent. And his performance in the domestic scene as an all-rounder has already won him quite a few plaudits. If honed well, Krunal can be the next big all-rounder India is looking for.
He is equally good with the bat and the ball
Krunal has been with the Mumbai Indians in the IPL for three seasons now and has shown his all-round abilities more than once. In the 39 games he has played in the IPL so far, Krunal has an excellent batting average of 30.78 and a superb strike-rate of 153.91. He is used as a floater and has played many a vital cameo for the team under trying circumstances. Krunal is a wily batsman and knows how to strike lusty blows while also taking cheeky singles.
As a bowler too, Krunal is very effective. In the IPL he has captured 28 wickets so far at an economy rate of 7.12. He is instrumental in the middle-overs and has often been known to snare important batsmen. Krunal keeps it simple – tight bowling lines with subtle variations – and hence gets his success.
A bigger role for Krunal?
With the performance he has given in the T20Is in Australia, Krunal has shown he can perform on overseas conditions as well. With the ODI World Cup just a few months away, it would be prudent to try him out in the team. India has been struggling with a proper finisher lower down the order, and Krunal can fill that space. His fielding and bowling will be an added advantage. And if utilized well, Krunal can be a fitting match-winner for India in limited overs cricket.
The only thing is that Krunal might be in direct competition with brother, Hardik Pandya, for the all-rounder's spot in the ODI team. But he can continue giving solid match-winning performances in the field it would lead to some interesting headache for Virat Kohli and the team management and would only mean good news for Team India.