Good news for Indian fans as Prithvi Shaw could return for the second Test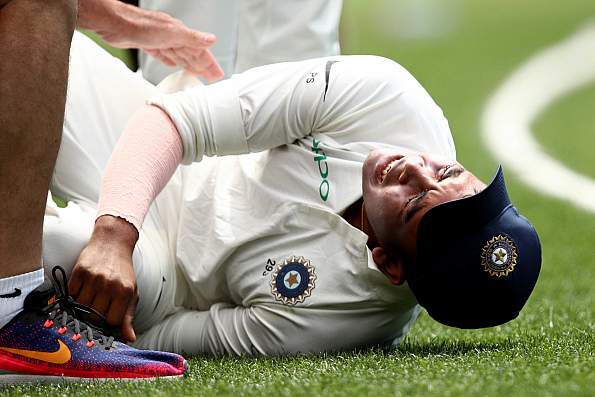 While the Indian batsmen are making things tough for themselves in Adelaide, they might have some good news on the horizon as their injured opener Prithvi Shaw has already started walking and if things go well, we could see him in action in the series.
Ahead of day one of the first Test, Indian coach Ravi Shastri admitted that it was heartbreaking to see him get injured and also pointed out that he has started to walk and if he manages to start running by this week, there are chances that he could play the second Test in Perth.
"It was heartbreaking to see him go down. But the good thing is he's recovering quickly. He's already started walking. Hopefully, if we can get him to run a bit by the weekend, that's really good signs. With youth on his side, there might just be a case where he might recover quicker. We'll make a call as and when we get closer to Perth," Shastri said.
The 19-year-old batsman, who scored a brisk 64 in the warm-up game against Cricket Australia XI at the Sydney Cricket Ground last week, was ruled out of the opening Test after hurting his left ankle while trying to take a catch at the deep mid-wicket boundary later in the match.
The incident happened in the 15th over of Cricket Australia XI's innings, when opener Max Bryant latched on to an R Ashwin delivery and tried to hit him over midwicket. Shaw got under the ball, caught it, put it down when he went tumbling over the ropes and in the process, he injured his ankle badly. He was visibly in pain and was struggling to stand on his feet before he was carried into the dressing by physio Patrick Farhart.
With KL Rahul and Murali Vijay struggling, Shaw's return will be a welcome news to the Indian team management.