Jordan leads, Qatar's al-Shahrani a shot behind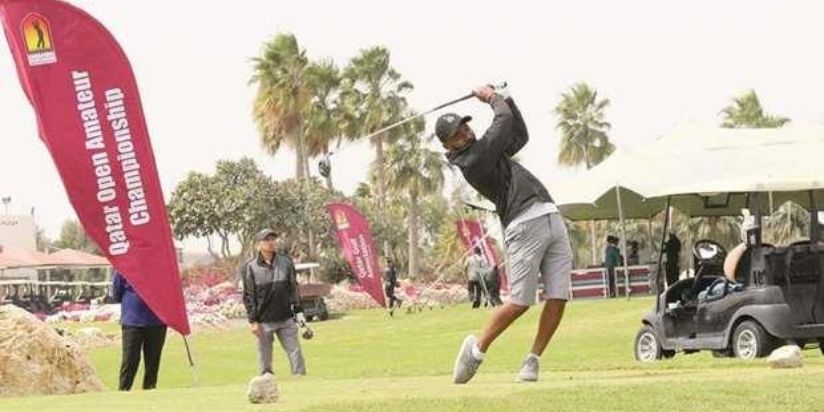 With a one-under-par 74 in the Qatar Open Amateur Championship on Thursday, South African Ruan Jordaan played beautifully on a windy day to rise as the first-round leader.

Jordaan endured the difficult gusty weather at the Doha Golf Club to finish on top of the 108 golfers who took part in the event. Qatar national team member Ali al-Shahrani placed second on the second day, while Mike Elliott, who has been based in Qatar for the past ten years and a Qatar Golf Academy coach, is in third place.

Elliott said the circumstances were very challenging, but he was satisfied with his performances.

On the individual stroke play format, the three-day tournament is being played and the field will be limited to only 60 players at the conclusion of today's play.

The championship winner will qualify for the Qatar Masters Golf Championship Commercial Bank, a European Tour event that will be held at the Education City Golf Club from 11 to 14 March.

Tom Sweigart, Pratyush Jain, Iain Stewart, David Moreland, Jordan Massey, Kohei Noguchi, Sam Wall, Kittisak Sang-Orn, Simon Nsubuga, Christian Prambs, JR, Saleh Ali Musbah al-Kaabi, Abdulrahman al-Shahrani, Chris Corcelles, Jack McGuire, Anwar Ali, Saad Kazi and Arnav Jain are the other players who will be eager to climb to the top today.

Leading Round I scores
73: Ruan Jordaan
74: Ali al-Shahrani
75: Mike Elliott, Tom Sweigart
77: Pratyush Jain, Iain Stewart
78: David Moreland
79: Jordan Massey, Kohei Noguchi, Sam Wall