Chopra Questions Rohit's Shot in 2023 WC Final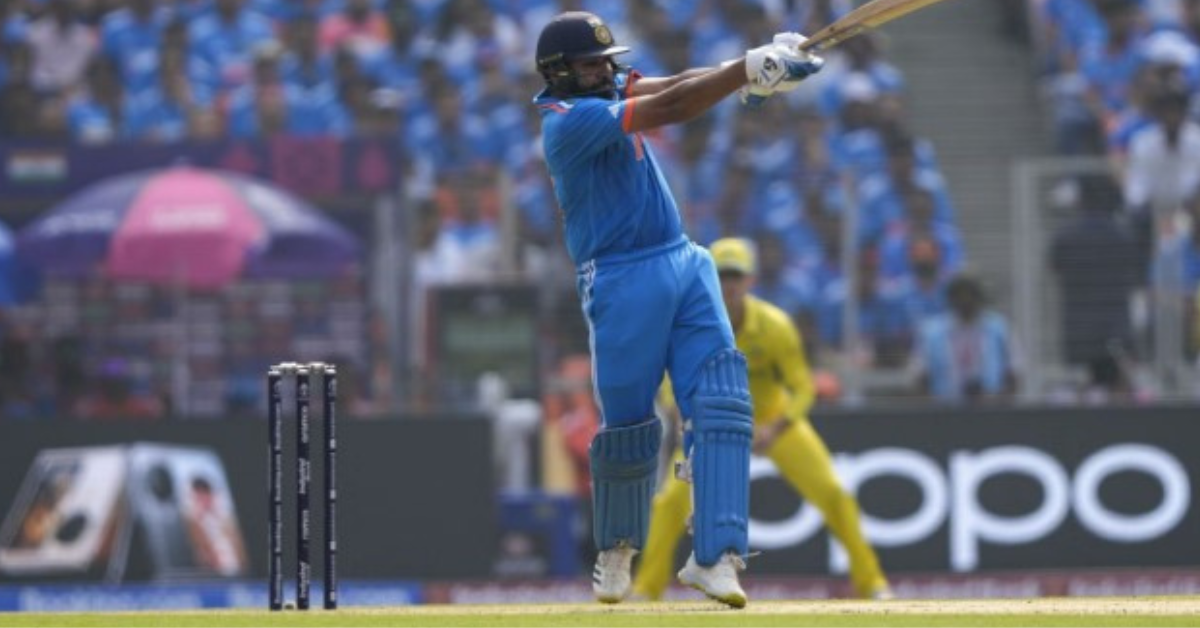 In the thrilling 2023 World Cup final clash between India and Australia, Rohit Sharma's dismissal has become a focal point of discussion, with cricket pundit Aakash Chopra offering insights into the dynamics at play during this crucial moment. Despite Sharma's impressive start, scoring a brisk 47 runs off 31 deliveries, his aggressive approach came under scrutiny as he attempted a big shot off Glenn Maxwell's bowling.
Defended Rohit Sharma, stating that the Indian opener cannot be solely blamed for adopting an overaggressive strategy leading to his dismissal. The former Indian opener recognized Rohit's exceptional start, emphasizing his unique playing style that sets him apart in the cricketing world.
Acknowledging the potential questions surrounding Rohit's dismissal, Chopra mentioned, "Rohit Sharma is in a league of his own. However, he had hit a four and a six, and people will question whether another shot was required." This scrutiny arises from the fine line between success and failure in cricket, where aggressive shots can lead to remarkable scoring or invite criticism when they result in a dismissal.
Chopra astutely pointed out that Rohit's aggressive approach in the powerplay overs was instrumental in India reaching a formidable score. However, he highlighted the inherent risk associated with such a style, describing it as a "double-edged sword." The Indian team, propelled by Rohit's blazing start, managed to score 80 runs in the first 10 overs. Yet, this aggressive approach also carries the risk of setbacks, as observed in the subsequent 40 overs where India only added 160 runs.
The cricket pundit emphasized that Rohit Sharma's playing style, characterized by attacking strokes and boundary-hitting prowess, defines him as a batsman. He noted, "Like it or hate it, this is what you are going to get," underlining Rohit's consistency in maintaining his aggressive approach, which has contributed significantly to his success.
While defending Rohit's style, Chopra highlighted the broader context of India's innings, focusing on the impact of the dismissals of Shubman Gill and Shreyas Iyer. Their quick exits disrupted India's momentum, prompting a reassessment of the team's strategy. Gill and Iyer, managing only four runs each, left India at 81/3. Chopra observed, "Shubman Gill got out early, and India got pushed back. Then Shreyas Iyer also got out, and suddenly you realized that you had got stuck."
In conclusion, Aakash Chopra's analysis provides a nuanced understanding of Rohit Sharma's dismissal in the World Cup final, recognizing the strengths and potential pitfalls of his aggressive playing style. The discussion extends beyond an individual dismissal to encompass the broader implications for India's innings, shedding light on the challenges faced by the team in achieving a competitive total against Australia.
For More Related Updates Please Visit Our Official Website
By- Sahiba Suri