ANOC Secretary General Lindberg looks back at the World Beach Games in Qatar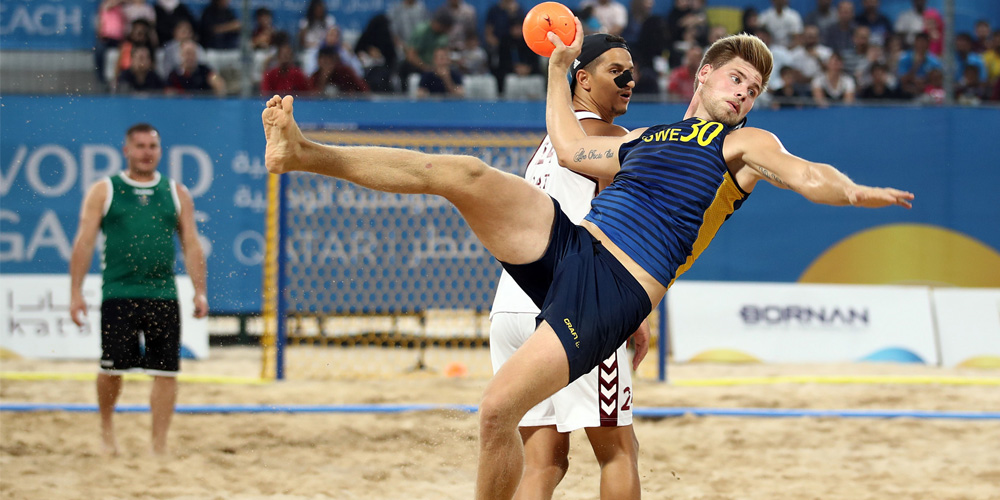 Dear Olympic Stakeholders, Dear Friends
I hope you and your families are all safe and in good health.
The pandemic has hit the whole world and our societies in a way we could never imagine 10 months ago. Sport is no exception and we have all been struggling to support sport in our countries; to support our athletes to prepare for the upcoming Olympic Games and other sport events; and of course also to support and help the different Organizing Committees that have seen their events postponed or even cancelled.
One year ago, ANOC held its first ever sporting event – the ANOC World Beach Games – in Doha, Qatar. In only three months we managed, with the help and support of the Olympic Committee in Qatar, the NOCs and the IFs to put on a very successful new event. The feedback ANOC has received from the 97 participating NOCs, from all five continents, their 1,300 athletes, and the 13 IFs whose sports were on the programme, has been very positive. And positive feedback has also come from all 206 NOCs and the media and of course also from the spectators.
I am especially happy that the competing athletes enjoyed this new event so much. In order to celebrate the one year anniversary of the Games, ANOC has put together a video with memories from the different competitions and with some short interviews with athletes, NOC and IF Presidents. We have also produced videos for you to put on your websites and social media to remember and promote the event for the future.
We have dedicated the whole issue of this ANOC Newsletter to the anniversary of the first ANOC World Beach Games in Doha 2019 and we hope all of you will enjoy reading the feedback we have received and some great pictures from the event. We have spoken with a number of NOCs and IFs to reflect on their experiences of the event and you can read these interviews below.
The positive feedback has of course also had an impact on future editions and the ANOC Council decided at its meeting on 15th of January 2020 to organise the next Games in 2021. Unfortunately because of the pandemic, we had to postpone the next edition to October 2023 and will open up the candidature process at the beginning of 2021.
As the principle was for 2019, we want the Games to be low budget, simple venues, fun with some core sports and some new sports; beach, sun and water and a great event for our athletes; but also an attractive concept for the NOCs, for the IFs and for spectators and media.
ANOC hopes you will enjoy this newsletter with good memories from one year ago and also that you get inspiration for future editions with a competition that is fully in line with IOC Olympic Agenda 2020 and the New Norm.
Gunilla Lindberg
ANOC Secretary General