World Junior Swimming Championships 2023 | Canada Proves Its Mettle with Impressive Trials Performance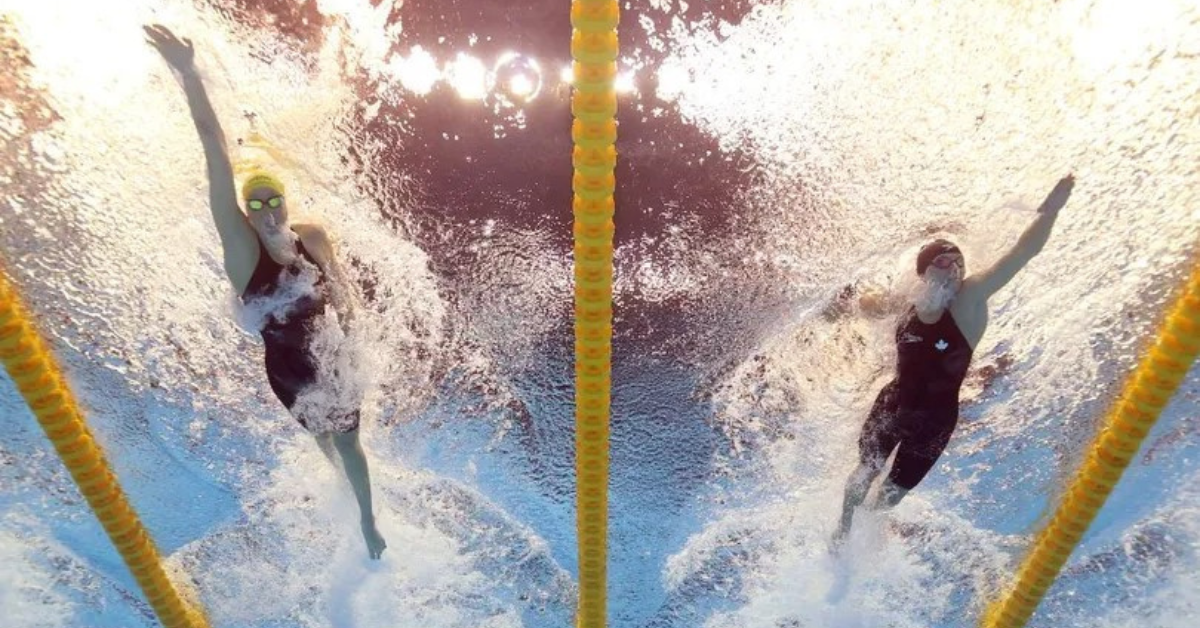 Canada is gearing up to make a splash at the World Aquatics Junior Swimming Championships in Netanya, Israel, as they send a formidable team of twenty-six swimmers. The team selection trials showcased Canada's strength, with an impressive 76 swims meeting the selection standard.
Among the squad, eleven swimmers are making a return to the international stage after their participation in last year's Junior Pan Pacific Championships held in Hawaii. Notable among them are Ella Jansen and Kamryn Cannings, who contributed to Canada's victory in the Women's 4 x 100m Freestyle Relay, securing a bronze medal.
Kamryn Cannings, who has been having a stellar year in 2023, is set to continue her winning streak in Israel. She secured an extraordinary achievement at the Canadian Swimming Trials earlier this month by claiming victory in all three butterfly events. With a remarkable time of 26.98 in the 50m Butterfly and a dominant performance in the 200m Butterfly with a time of 2:11.84—more than three seconds ahead of the runner-up—Cannings demonstrated her impressive speed and endurance.
Another swimmer to keep an eye on is Aidan Norman, one of four University of Calgary swimmers on the team. His exceptional performance of 55.23 in the 100m Backstroke positions him as a strong contender for a medal in Netanya. Norman's recent performance at the Canadian Swimming Championships, where he posted a time of 55.66, along with his victory in the national age category for the 200m Backstroke with a time of 2:03.27, further reinforces his potential.
In the 100m Backstroke, Norman will be joined by his clubmate Paul Dardis, who is also aiming to achieve a career-first 'sub-56' timing.
Reflecting on the team's selection, Canada's National Development Coach, Ken McKinnon, emphasized the fierce competition to secure a spot on the junior team. McKinnon noted, "The women's team spots were hotly contested at trials, with between eight and twelve girls racing for the two team spots in every event, and Canada will field two swimmers in every single female event. And although the men's team is leaner in terms of numbers, we expect some very competitive swims."
By- Sahiba Suri