Shaunie Nelson Nostalgic 'First Lady' Look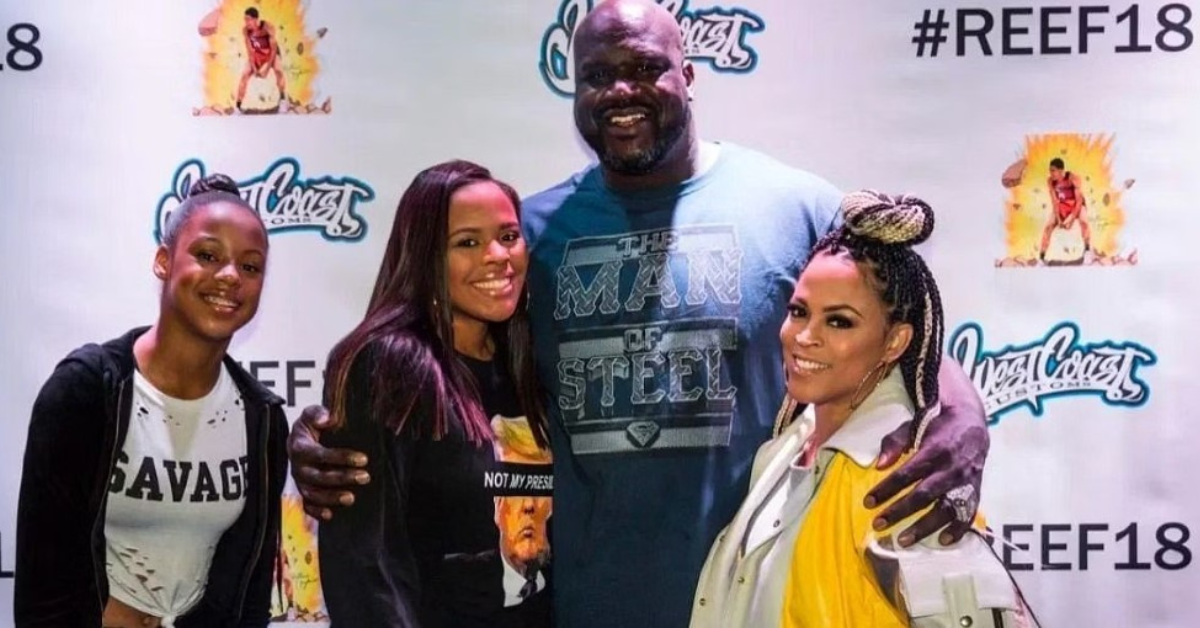 Shaunie Nelson Embraces 'First Lady' Look: A Nostalgic Throwback
Shaunie Nelson, the former wife of NBA legend Shaquille O'Neal, recently turned heads when she embraced a timeless 'First Lady' look during a special event. Her classy all-white ensemble, complete with a hat, paid homage to the elegant style of past First Ladies of the United States, and she proudly shared her retro-inspired outfit on social media.
As a television executive producer, Shaunie Nelson has a keen sense of style, and her choice of attire was both a fashion statement and a nostalgic nod to a bygone era. The 48-year-old shared photos of herself in this captivating outfit on Instagram, accompanied by a caption that read:
"This is how my First Lady used to dress when I was growing up. I'm going to always complete the assignment #OldSchoolSunday"
Shaunie Nelson's journey into the spotlight began when she married Los Angeles Lakers icon Shaquille O'Neal in 2002. Their love story began in 1996, and over the years, they became parents to four children: two boys, Shareef and Shaqir, and two girls, Amirah Sanaa and Me'arah Sanaa. During their marriage, they embraced the role of parents to the fullest, including Shaunie's son from a previous relationship, Myles, whom Shaquille O'Neal lovingly accepted as his own.
However, their marriage faced challenges, and in 2009, Shaunie filed for divorce, citing infidelity on Shaquille O'Neal's part. The NBA legend later admitted to these transgressions. The separation was not without its difficulties, but in time, the couple found a way to reconcile their differences, ultimately evolving into friends as they co-parented their children.
Recently, on National Sons Day, observed on September 28, Shaunie Nelson celebrated the special bond she shares with her three sons, all of whom are connected to Shaquille O'Neal. Shareef, aged 23, and Shaqir, aged 20, are their biological sons, while Myles, aged 26, was Shaunie's son from a previous relationship. Nevertheless, Shaquille O'Neal wholeheartedly embraced Myles as his own during their marriage.
Shaunie O'Neal took to Instagram to commemorate this meaningful day, sharing heartwarming photos of herself and her sons. These images featured side-by-side comparisons of their childhood photos with their current appearances as grown-ups, offering a touching glimpse into the passage of time and the enduring love within their family.
In conclusion, Shaunie Nelson's 'First Lady' look not only showcased her impeccable fashion sense but also served as a charming reminder of an era known for its elegance and grace. Her journey with Shaquille O'Neal, their shared parenting responsibilities, and the bond they've nurtured with their children reflect the enduring strength of family ties, even in the face of challenges. As Shaunie continues to embrace various facets of her life, from fashion to motherhood, her experiences serve as an inspiring testament to resilience and growth.
For More Related Updates Visit Our Official Website
By- Sahiba Suri