Cristiano Ronaldo openly invites Lionel Messi for Serie A move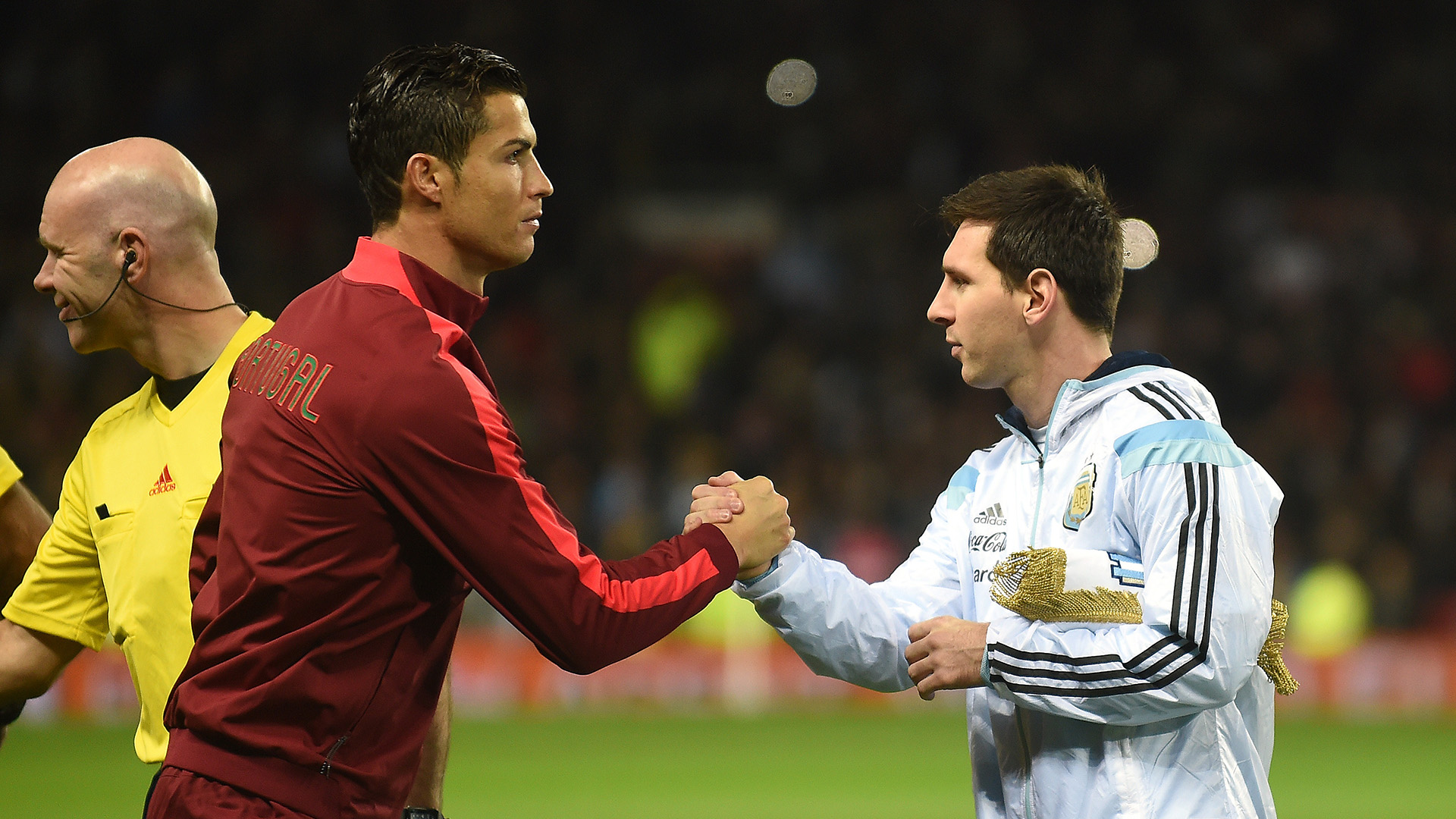 With five Balon d'Or awards apiece and numerous other individual and team recognition awards, Cristiano Ronaldo and Lionel Messi are no more at top of the pile. In fact, they are way ahead in a legendary pile. And while their rivalry in Spain lasted just a year short of a decade, Ronaldo has openly invited Lionel Messi to continue that rivalry.
Cristiano Ronaldo joined Serie A front-runners Juventus in summer for $114 mn after spending nine trophy-laden seasons at Real Madrid. But what he hopes Messi misses most is the competition between them, that urged both to perform at insane levels.
He told Gazzetta dello Sport when asked if he misses Messi: "No, maybe he misses me! I'd like him to come to Italy one day. I hope he accepts the challenge like me, but if he's happy there then I respect that", he added.
Ronaldo also made a subtle hint of him being a notch above the Argentine by suggesting he's played in various leagues and also won a trophy with his national team. Messi, on the other hand, has lost two Copa America finals and a World Cup final with Argentina.
"I've played in England, Spain, Italy, Portugal and for my national team, while he's still in Spain. Maybe he needs me more. For me, life is a challenge, I like it and I like to make people happy. He's a fantastic player and a good guy, but I don't miss anything here. This is my new life and I'm happy. I left my comfort zone and took on this challenge here in Turin. Everything has gone well, I've proven I'm still an incredible player."
Even at the age of 33 years, Cristiano Ronaldo's medical at Juventus earlier this year proved that he had the body of a 21-year old boy. That is the amount of dedication he puts towards fitness and work ethic.
Brazil great Pele recently took a jibe at the Argentine star saying he only had one skill with his left foot. That very weekend Lionel Messi scored two free-kick goals and provided a masterclass in the derby against Espanyol.
Luka Modric ended the decade-long dominance of Ronaldo and Messi clinching the Balon d'Or by winning it this year. But even in their early 30's, both superstars are showing no signs of slowing down. Ronaldo has netted 11 goals in Juventus' unbeaten run in their Serie A campaign, while Barcelona lead La Liga with Lionel Messi's 11 goals so far.