Mauricio Pochettino rejects the idea of leaving Tottenham Hotspur amid Manchester United rumors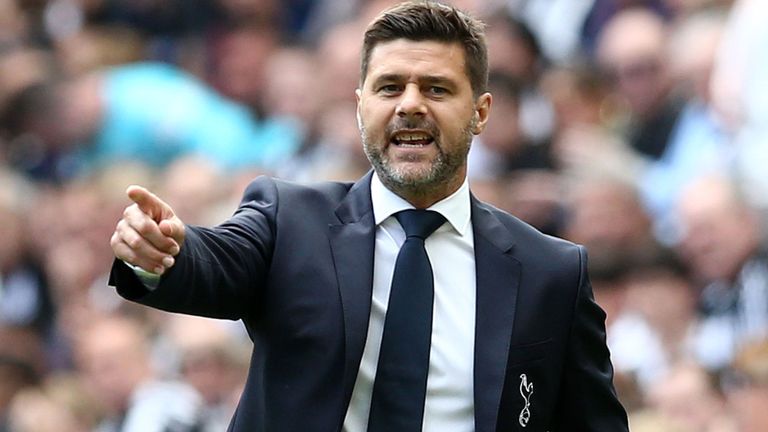 Tottenham Hotspur Boss, Mauricio Pochettino has rejected the possibility of moving to Manchester United and has committed his future to Tottenham Hotspur. Rumors were circulating in the north London club that with the demise of Jose Mourinho and his early signs of his third season syndrome; the Argentinean could be well off from Spurs. On the other hand, Mourinho's agent, Jorge Mendes, however, claimed the Red Devils were "very happy" with his client.
On Friday, Pochettino told the press, that he feels respected by the club and is "happy" with his situation. "Tottenham has given me value," he said. "I feel happy here in Tottenham because I feel the recognition for our job. We feel that." Pochettino has also thanked the decision of club chairman Daniel Levy in handing him a five-year contract. "When Daniel Levy extended my contract for five years, it is because he believed in that moment and period; we are the best people to manage this boat and this club. It is recognition for us."
On asked whether Tottenham should spend more on big names in order to win titles, Pochettino gave a firm no. "When you compare the investment or budget, we are in the same position as Everton, West Ham or Leicester. Of course, we are so far from the big sides like City or United. But in points, we are closer to them than the others. In performance last season the same; we are closer in points than our budget says."
The Spurs boss high profile rating has earned him a place among the elites but he has reaffirmed his position with Tottenham once again. Spurs play Barcelona in the do or die match in last league match of Group B. United travel to Valencia in a Group H match which has already seen them go through.