Zaheer Khan reveals Dhoni's influence on picking the jersey number for T10 League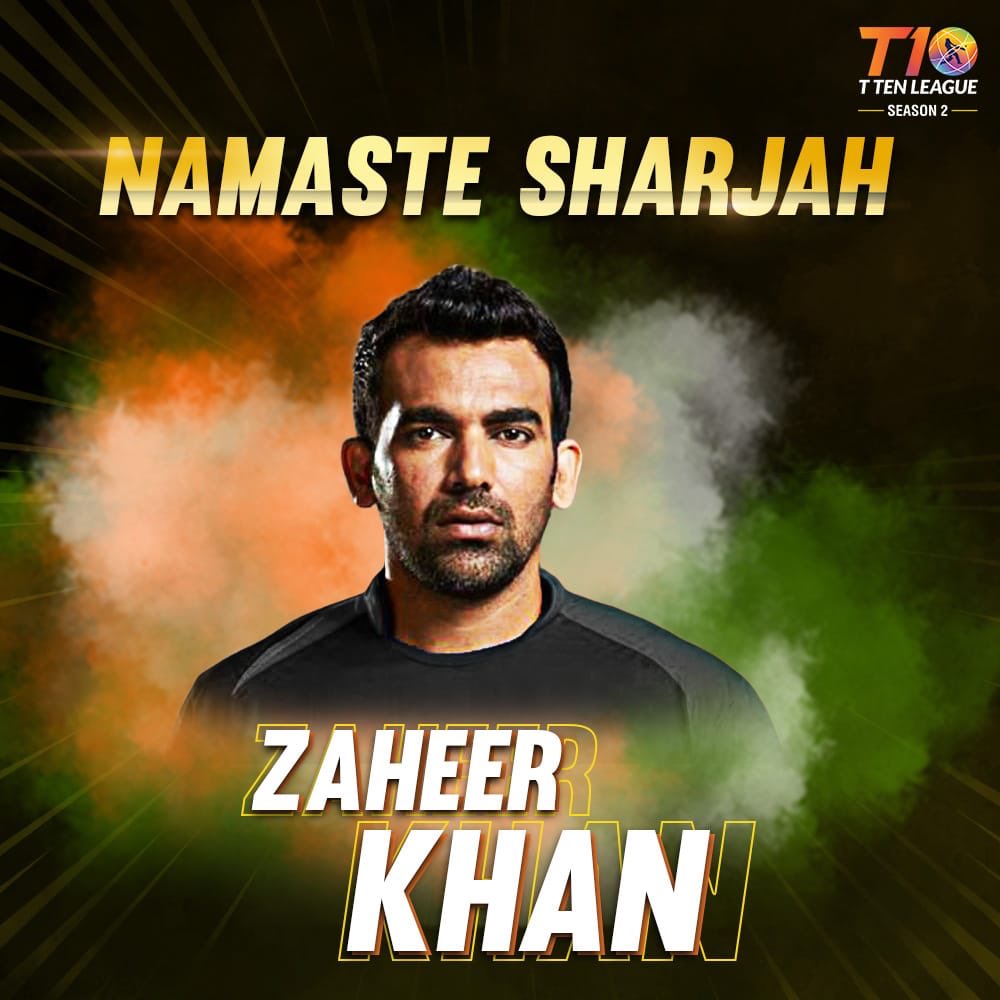 India's legendary left-arm fast bowler Zaheer Khan will be once again seen in the action as he gears up to take part in the upcoming T10 League. The bowler last donned the Indian uniform four years ago in his final appearance in Test cricket. He has since taken up mentorship and cricket expert roles for various events.
Zaheer will be once again be seen in his iconic run-and-jump bowling action as he is set to take the field for Bengal Tigers in the second edition of T10 League. The left-hander has insisted on his jersey number being 34 and has revealed an interesting anecdote behind choosing it.
"My date of birth is October 7. I did not prefer for No. 7 as it is the jersey number of (Mahendra Singh) Dhoni. So for me, 34 is three plus four, and it is seven, and I opted for it," Zaheer Khan said.
Bengal Tigers team mentor Anis Sajan presented Zaheer Khan with his jersey at the T10 promotional event in New Delhi on Friday. He shared Zaheer's enthusiasm of playing in T10 league and further stated to Gulf News that, "Zaheer preferred No. 34 and so we presented it to him. He is keen to entertain the fans wearing that jersey."
The T10 league will begin from November 23 and shall conclude on December 2 at the Sharjah Cricket Stadium in the United Arab Emirates. A total of eight teams will play the second edition of the tournament and Kerala Kings will start as the defending champions.
Zaheer Khan, who was a part of the IPL 2017 at an age of 39, is working hard on his fitness to return with splendor. "I am already working with physiotherapist John Gloster (Bengal Tigers team). I am working with him daily on my fitness to give my best during the T10," said Zaheer Khan. Anis Sajan also stressed the importance of having such a legend in their squad. He praised the Indian bowler by saying, "Zaheer will be more than a star player for us. He will provide invaluable tips to the young bowlers in the team like Amir Yamin, Rayad Emrit and Ali Khan. Zaheer said he is looking forward to playing alongside them but also groom them. Zaheer will arrive on November 17 while our coach Stephen Fleming will arrive a day before. It will help all of us to work on strategies for the match."