IPL 13: Cricket Australia Likely to Restrict Players From Participating Amid COVID-19 Concerns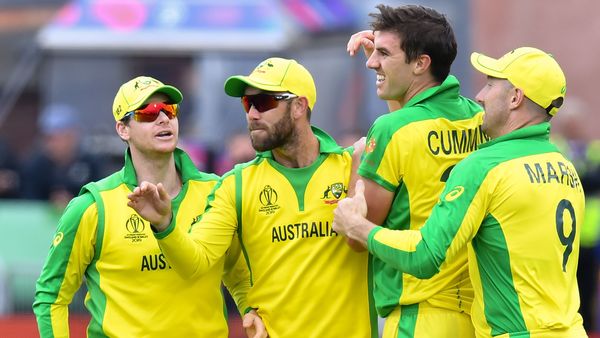 The BCCI has postponed IPL 13 till April 15 as a preventive measure against Coronavirus. COVID -19 is said to be pandemic all over the world and has brought the sporting fraternity to a standstill. All sporting activities (domestic/international) have been put on hold at the moment until further notice.
Cricket Australia is likely to restrict its players from participating in IPL 13 after the outbreak of coronavirus. The Australian Cricket Board is reviewing the current scenario surrounding coronavirus and will come up with a decision in due time. Meanwhile, New South Wales have won the Sheffield Shield after Cricket Australia decided to cancel all cricket for the remainder of the season due to COVID-19 concerns.
Also Read: MS Dhoni Leaves Chennai Following Postponement of IPL 2020
Cricket Australia Chief Kevin Roberts, said on Tuesday that the Australian players are individually contracted with various franchisees have the freedom to decide on whatever they want to do. However, they can participate in IPL 13 only after they get an NOC (No Objection Certificate) from the board.
Cricket Australia has been lenient on giving NOC's to the Australian players to play in the IPL in the past. However, with the growing concerns regarding coronavirus, the board might think of restricting the NOC's this time around.
Also Read: IPL 2020 Postponed to April 15 Amid Coronavirus Outbreak Concerns
"We can provide advice. We're conscious of the fact that Australian players are individually contracted to the IPL and the time will certainly come very soon where players are going to be really interested and leaning on our perspective as their leader… to advise them in that regard," said Roberts.
"And then there will also be a perspective from the BCCI and their IPL division within that and together with our players and the BCCI I'm sure players will reach the best possible decisions in uncertain circumstances" he further added.
Incase Cricket Australia denies giving NOC the likes of David Warner, Pat Cummins, Steve Smith and Glenn Maxwell might not feature in IPL 13. Also in the process, they will incur huge monetary losses.
Also Read: IPL 2020 Likely To be Truncated: BCCI President Sourav Ganguly
Pat Cummins for instance. was the costliest overseas player in IPL 2020 auctions (15.50 Crores). KXIP roped in Glenn Maxwell for 10.75 crores. Even the likes of David Warner and Steve Smith who were retained by their respective franchisees ahead of IPL 2020 auctions also earned in millions.