5 Bowlers Who Can Replace James Anderson at the Leeds Test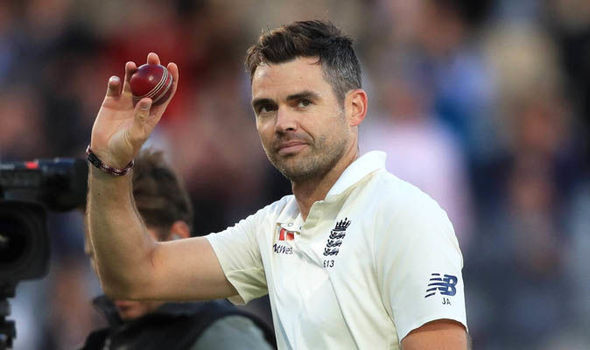 James Anderson was having problems with calf injuries for the past few years and now after the first days play at Edgbaston, things got serious where who could not bowl any further. As a result he ruled himself out from second test match, Anderson could miss the third test as well, if he don't recover from his calf injury before 22 august 2019.
The absence of the great James Anderson was felt during the first test, which England lost by a huge margin of 251 runs and second test ends on draw. It will definitely be a challenging task to fill the hole in the bowling lineup and get a suitable substitute. Here are the 5 possible players who can fill this gap and lead England to a good position in the series.
Sam Curran: Sum Curran is a left-arm seamer who is exceptionally good with his swing bowling. He is also a decently good batsman down the order with a best score of 78. He was quite successful last year during England's home test series against India both in the bowling and batting department. He was awarded the player of the series as well. Curran played exceptionally well against Sri Lanka as well.
Chris Jordan: It always brings a certain amount of anticipation and excitement when it comes to someone playing after 2 years in a big occasion. Chris Jordan could be the X-factor for England if selected for the 3rd test at Leeds. The expectations would be very high for Jordon but we have seen in several past occasions where players have played extraordinarily during their returns.
Mark Wood: A right arm fast bowler who was part of England's 2019 World cup winning squad, Mark Wood can be definitely a good substitute for Anderson. He made his test debut against New Zealand in 2015 and took figures of 3-93 in the first innings itself. In the 13 test matches that he played, Wood took 36 wickets and scored 297 runs. In the 2015 Ashes that England won 3-2, Wood played a very pivotal role. In 2019 he had his first five-wicket Test haul against West Indies and is definitely at the top of his game.
Liam Plunkett: Another right hand fast bowler, currently playing for the Surrey county cricket club, Plunkett would be a good substitute for Anderson as well. With 41 test wickets in his bag for the 13 test matches that he played and one five week innings there is no doubt about his capabilities. He played a very important role in England's recent World Cup victory where he took three wickets in the final against New Zealand.
Tom Curran: Tom Curran is a right arm fast-medium bowler and a right-handed batsman who plays for the Surrey county cricket club as well. He had his test debut in 2017 Ashes series as a replacement for Steven Finn and in the 2 test matches that he played so far; he took 2 wickets and scored 66 runs. In 2015 he won the Cricket Writer's Club Young Cricketer of the Year.
These bowlers definitely have the abilities to replace Anderson at the pivotal Leeds Test and prove a point or two to the national selectors!