Events Happening in Qatar on National Sports Day 2020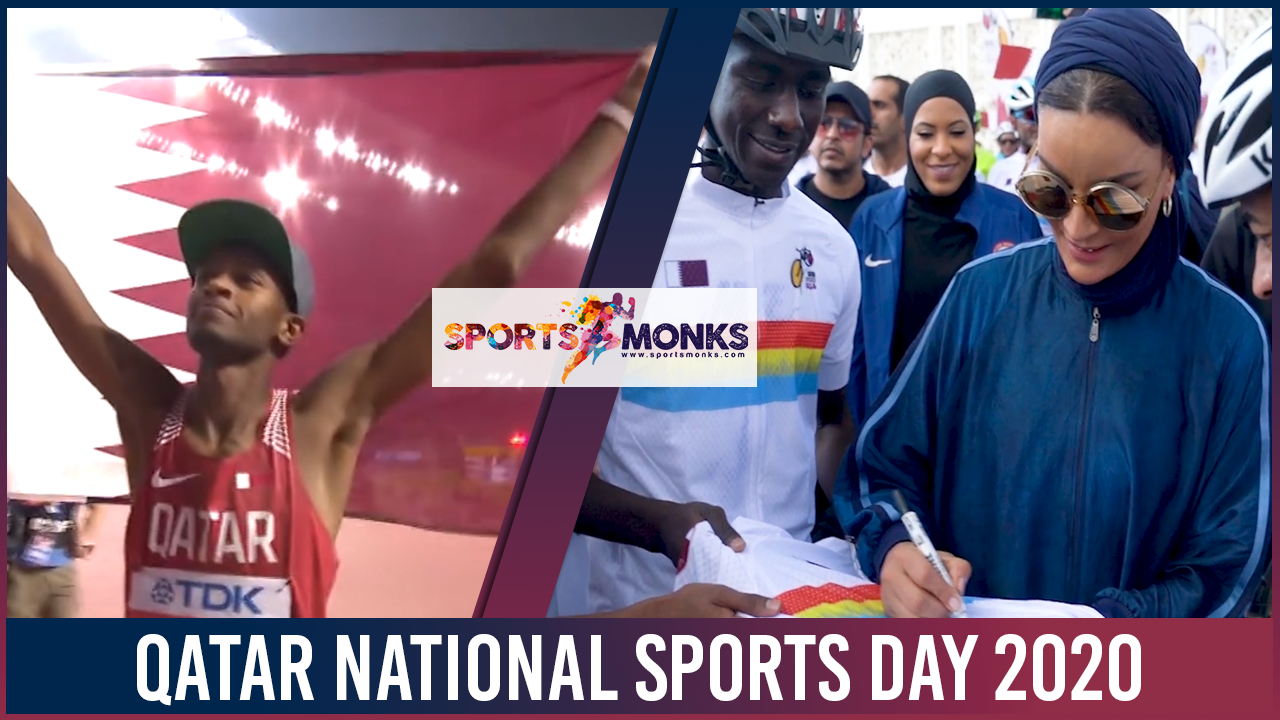 Qatar will be celebrating its ninth edition of the National Sports Day on Tuesday, February 11, 2020. The National Sports Day has been celebrated across Qatar since 2012 and is an extremely popular day which aims to bring people together in celebration of sports, while encouraging people of all ages to stay fit and active. There will be a number of events happening in Qatar on National Sports Day ranging from athletics, basketball, volleyball, gymnastics, table tennis, boxing, wrestling, taekwondo, karate and judo. Throughout the day there will also be live sports workshops featuring gymnastics and martial arts, as well as on-stage entertainment from football freestylers and sport jugglers. Qatar National Sports Day 2020 is therefore, a very anticipated event in the country every year.
Also Read: Sports Start-Ups in Qatar Building Upto FIFA World Cup 2022
Qatar National Sports Day 2020 is happening at a time when, the country is being seen as the next big market for sporting events. Qatar is the first middle eastern country to be hosting the FIFA World Cup in two year's time. FIFA President Gianni Infantino recently said in an event in Budapest that the country will be ready two years before the start of the mega event.
Watch the Qatar National Sports Day 2020 Video Here:
Qatar National Sports Day 2020 activities will be open for people of all age groups. It is a conscious effort by the Qatar Olympic Committee to promote a healthy community both physically and psychologically by educating the community on the many benefits of participating in sports. Qatar Sports Day 2020 events will be held across the country.
Sporting activities in Qatar National Sports Day 2020 (East)
The Ministry of Interior, Supreme Judiciary Council, Ministry of Finance have lined up various activities in Lusail, Qatar Sports Club, Al Ahli Sports Club, Al Sadd Sports Club and venues in the East of Qatar. Al Bidda is another premier venue in Qatar hosting the Ministry of Culture and Sports, Qatar Central Bank, Mowasalat, Ashghal and many more. Qatar Sports for All has organised activities in Al Bidda Park and Losail Circuit Sports Club and Doha Corniche.
Sporting activities in Qatar National Sports Day 2020 (West)
The western part of the country also has several Qatar National Sports Day 2020 events lined up. Al Shahaniya and Al Rayyan Sports Club will be hosting several Aspire will host NHRC, Qatar Gas, Naseem Al Rabeeh, Medgulf and a lot more firms.
Also Read: Qatar's Preparations for FIFA World Cup 2022
Sporting activities in Qatar National Sports Day 2020 (North)
Towards the north, in Al Khor there is the opening of Al Bayt Stadium Park, followed by various events at the different venues including North Sidra Farm and Al Khor Sports Club.
Sporting activities in Qatar National Sports Day 2020 (South)
In the south, the national sports day 2020 venues include Al Wukair, Al Wakra Sports Club and Asian Town which will host the Qatar Racing Club event. Qatar Foundation and its various organisations are hosting activities in Oxygen Park, Education City Student Center and Green Park.
Qatar Women Sports Committee is a body dedicated to hosting events for women. These are the organisations that have events for women at various destinations across the country.
Head of the National Sports Day Committee Abdulrahman Muslim al-Dosari, said during a press conference that the Ministry was keen on diversifying the venues all over the country to guarantee the highest rate of participation of all age and society segments.
Al-Dosari said that the celebrations this year will be distributed to nine different regions that include all parts of the state, where the activities of the East will witness a celebration of 55 parties being ministries, governmental institutions, sports clubs, academies, schools, and more, while the West activities feature of about 25 bodies; the North will see the celebration of about 12 bodies, and the South will see events of about 13 bodies.
Also Read: National Sports Day: Qatar's Rise As a Sports Hub of the World
He further said that there will be 12 dedicated sports venues for women's activities in the Lusail Circuit Club, the Women's Sports Committee and some parks, sports halls and schools.