Who runs the Lakers: Lebron James or Luke Walton?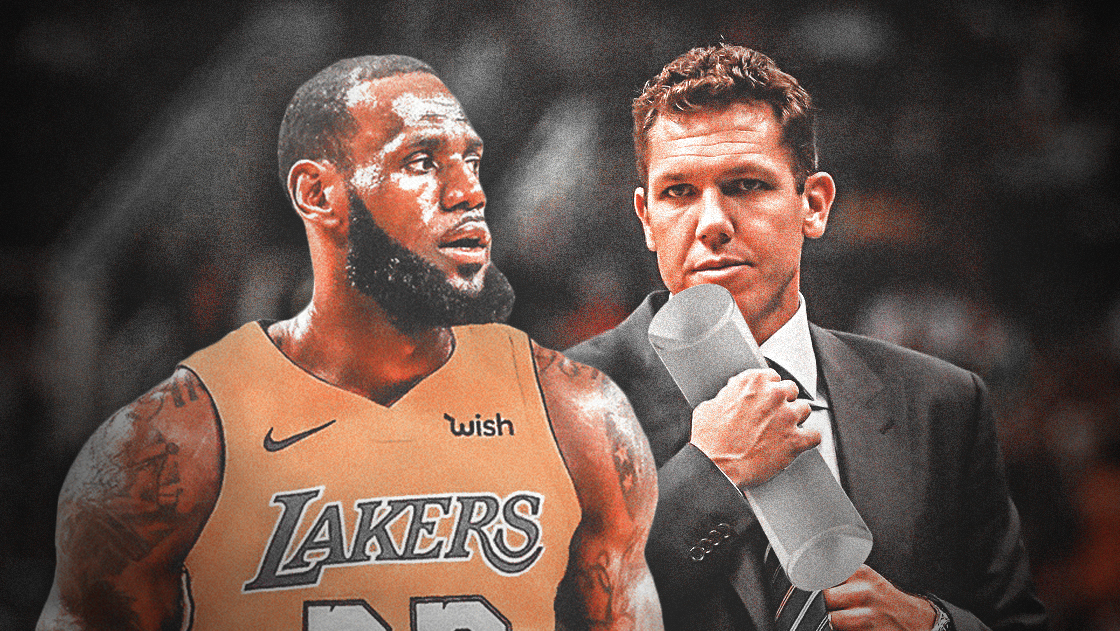 It has been 21 games into the season for Lebron James with the Los Angeles Lakers. And Lebron is starting to do what he does best – Take over. When he moved to Miami from Cleveland, he had a young coach – Erik Spoelstra. Lebron did not run all plays called by him back in 2010. He began to trust Erik after he won a championship with him and then became more coachable.
In 2014, he came back to Cleveland. And he had another young coach in David Blatt. Lebron, again started to disobey the calls by his young inexperienced coach. He did not become more coachable and when Ty Lue was appointed, he tried to coach Lebron but that wasn't working. Then he just stepped out of the way and allowed Lebron to do whatever he wanted. And Lebron delivered a championship against the 73-win Golden State Warriors. This Los Angeles side is his 3rd team and on cue, he is showing signs that he doesn't want to be micromanaged by – guess what – an inexperienced young Head coach in Luke Walton.
Reports came out a couple of days ago by various anonymous scouts that Lebron James was ignoring the calls for running specific plays by Luke Walton on the sidelines. He was running the play he thought would be best suitable – disregarding the plays being called by his Head coach.
Even the team is going along with the plays called by Lebron. Historically, Lebron has been at his best when he is handling the ball. His basketball IQ is off the charts – only a few other players can rival that in Magic Johnson and maybe John Stockton. Lebron has earned the right to call some plays on his own and not run the plays called by Luke who, no disrespect to him, is nowhere near Lebron's IQ. There is a problem with letting Lebron play as the primary ball-handler too.
Even though Lebron takes great care of his body, he is approaching his 16th year and he doesn't have the conditioning to play as a true point guard for more than 30 minutes every night. So, he kind of goes in and out of playing as a point guard which really messes up the fixed roles that other players must play. This is one of the main reasons they lost at Denver yesterday. Lebron came out full steam and in the 2nd quarter, suddenly ran out of it. They had a hectic schedule and as Lonzo and Rondo both were out, he had to play as a primary ball handler and it caught up with him as FS1 analyst Chris Broussard pointed out later.
Lebron has an uncanny ability to create plays for his teammates and surrounding him with shooters and letting him do his thing is the only strategy that has worked for him and got him his three rings. Lakers do not have shooters and if Lebron keeps ignoring Luke's calls, it will slowly become Cleveland all over again.