Western Conference is the new Wild West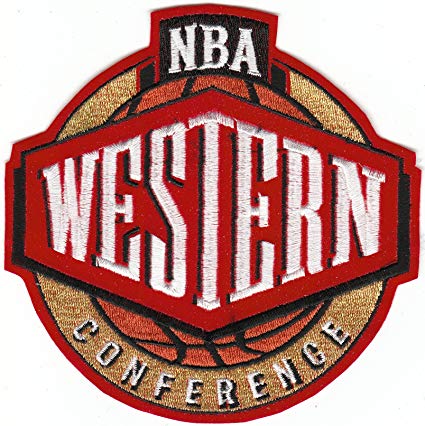 It feels like the NBA Finals ended recently and suddenly its 2019 already. How is the league doing? The Western Conference has been better than the Eastern Conference in recent years. Here is a single line recap of all the Western Conference teams so far: (according to standings as of Jan 1, 2019). Their regular season record as of the end of 2018 is mentioned.
1. Denver Nuggets (23-11) – Excelling under Jamal Murray, they are getting it done on both ends of the floor.
2. Golden State Warriors (25-13) – Pretty good when all four All Stars play while Demarcus Cousins is set to return soon.
3. Oklahoma City Thunder (23-13) – Paul George stepping up to help Russell Westbrook with his superior work ethic has made the difference this season.
4. Los Angeles Clippers (21-15) – Team work and Doc Rivers' system has Clippers above 0.500 and in contention of one of the top 4 seeds.
5. Houston Rockets (21-15) – Despite a horrendous start, James Harden's 40.8 ppg through the last 10 games have brought them right back.
6. Los Angeles Lakers (21-16) – Promising start to the season but having trouble without Lebron and Rondo due to lack of experience which might hurt them on the big stage.
7. Portland Trail Blazers (21-16) – Jusuf Nurkic's breakout season with the consistency of Dame Lillard and CJ McColum has Portland tied with Lebron's Lakers for the 6th spot.
8. San Antonio Spurs (21-17) – After losing Kawhi and Green to Toronto, Spurs are just getting stabilized under their new offensive leader Demar Derozan and are 2 games clear of the ninth seed.
9. Sacramento Kings (19-17) – Kings show glimpses of talent but are not consistent enough as they struggle to get into playoff contention.
10. Memphis Grizzlies (18-18) – Play with grit and determination but lack talent as they round off the teams who are at least 0.500 to end 2018.
11. Utah Jazz (18-19) – The team is showing signs that it is being led by a rookie as their woes continue against big teams.
12. Dallas Mavericks (17-19) – Have not been able to cope with Dirk transitioning out of the main rotation and are struggling even during games against non-playoff teams even after Doncic's brilliance.
13. Minnesota Timberwolves (17-20) – Continuous change of leadership has not allowed the players to settle and they are struggling to fill the void left by Jimmy Butler even with Rose.
14. New Orleans Pelicans (17-21) – Anthony Davis hasn't stepped up to the MVP hype he has received amidst trade rumors including controversial Lebron statements as Jrue Holiday battles injuries.
15. Phoenix Suns (9-29) – As usual, the last team in the Western Conference standings are the Phoenix Suns who haven't been able to even win 10 games as tensions amongst the Club Owners and the City of Phenix rises over renovation funding issues.
No copyright infringement for the images intended. We do not own any images.