Tunisia beat Oman and qualifies for the Arab Cup semi-finals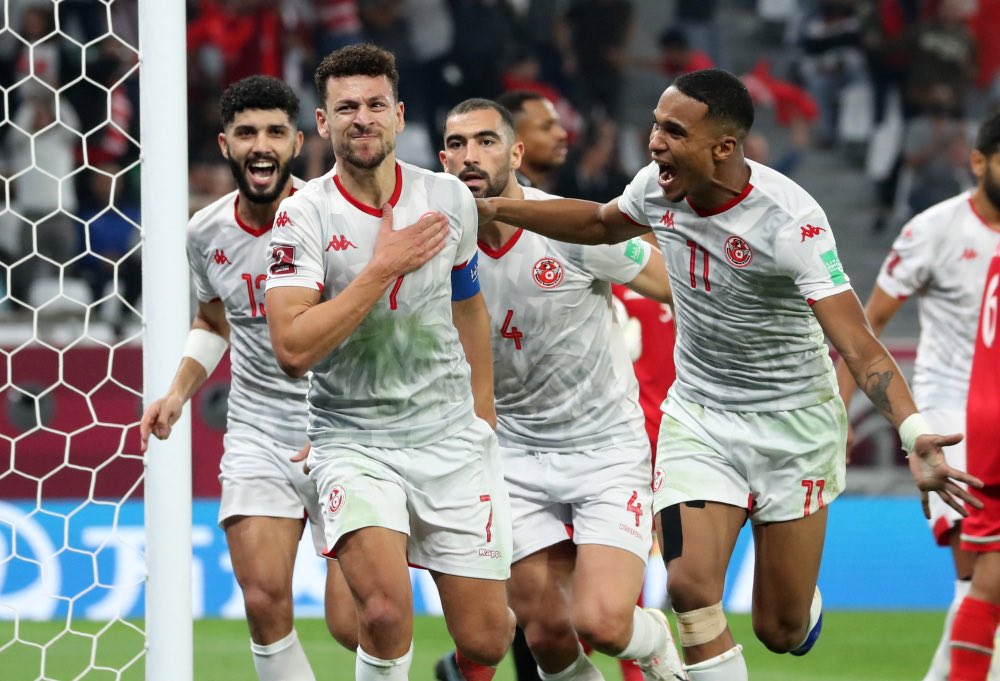 Tunisia qualified for the Arab Cup semi-finals after its 2-1 victory over Oman in the quarter-finals of the tournament in Qatar on Friday.
Striker Seif Eddine Jaziri opened the scoring for Tunisia when he headed a cross pass by Mohamed Ali Benhamida into the net in the 16th minute.
The professional striker in the ranks of the Egyptian Zamalek raised his score to four goals, as the top scorer in the tournament.
Arshad Al-Alawi equalized for Oman when he fired a powerful shot from outside the area that landed in the net against Tunisia in the 67th minute.
But Oman's joy did not last long after playmaker Youssef Msakni gave Tunisia another lead with another header after a free kick just two minutes later.
Tunisia will play in the semi-finals with the winner of the confrontation between Egypt and Jordan, which will be held on Saturday.