"Kevin Behrens: Union Berlin's Goal-Scoring Sensation"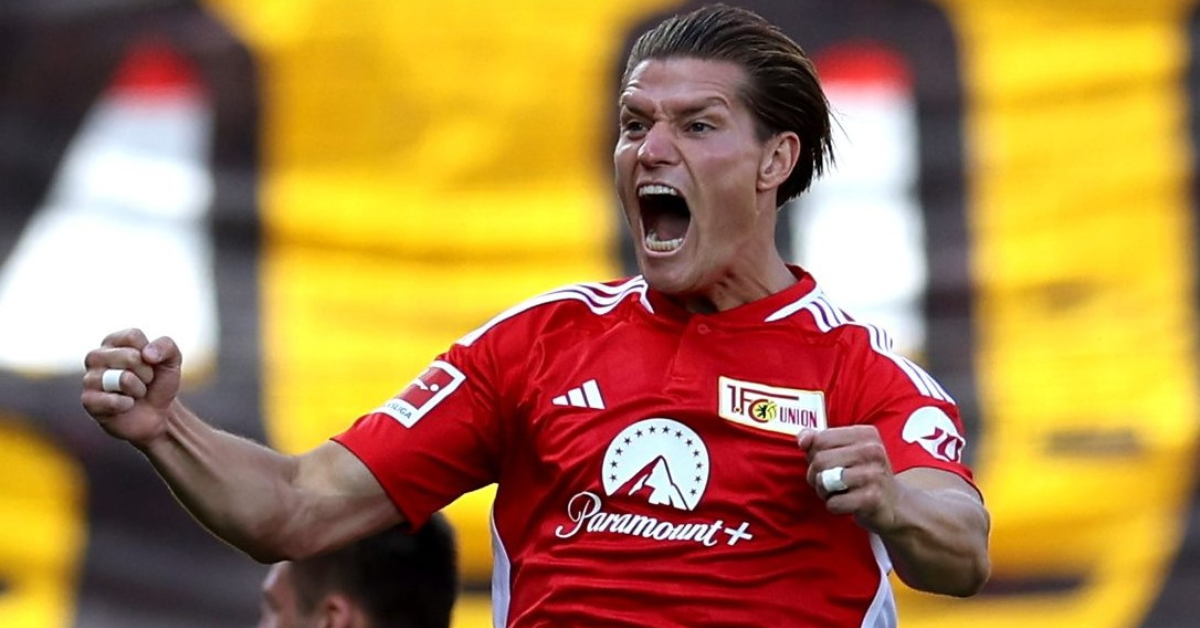 Kevin Behrens: Union Berlin's Late Bloomer Taking the Bundesliga by Storm
Kevin Behrens has stormed into the 2023/24 Bundesliga season, setting the league ablaze with four goals in just two games. This impressive feat has not only catapulted him to the top of the goalscoring charts but has also propelled Union Berlin to the summit of the Bundesliga table. Let's delve into the story of this prolific striker.
Kevin Behrens
Age: 32 (born: 3 February 1991)
Club: Union Berlin
Position: Striker
Country: Germany

Stats and Facts
In the early stages of the 2023/24 season, Kevin Behrens has been a goal-scoring machine, with an astonishing goal involvement of one every 49 minutes he's spent on the field across all competitions. While it's crucial to acknowledge that the season is still in its infancy, Behrens' stellar performance is a clear testament to his goal-scoring prowess. What's even more remarkable is that he has also provided an assist for Sheraldo Becker in Union Berlin's DFB Cup first-round victory against Astoria Walldorf.
Union Berlin made significant signings in the form of David Datro Fofana and Kevin Volland from Chelsea and Monaco during the summer transfer window. Given these high-profile acquisitions, it might have seemed unlikely that a 32-year-old striker like Behrens would outshine his younger counterparts.
Behrens' journey to Union Berlin began two seasons ago when he was signed from Sandhausen. However, his early steps in professional football were taken with his hometown team, Werder Bremen, back in 2008 when he was just 17. Despite impressing with 10 goals in 24 games for Werder Bremen's reserves during the 2010/11 season, he never received a first-team opportunity and spent the subsequent decade moving between clubs in the lower divisions of German football.
Throughout his career, Behrens exhibited his goal-scoring prowess at various clubs. He scored 10 goals in 26 league games with Wilhelmshaven, 17 in 40 appearances for Hannover's reserves, eight in 28 games for Alemannia Aachen, three in eight matches with Rot-Weiss Essen, and an impressive 35 goals in 78 appearances with Saarbrücken before making a move to Sandhausen in 2018. Even at Sandhausen, he continued to impress with another 20 goals in 68 games, prompting Union Berlin to take a calculated risk and secure his services.
While it might be too early to discuss a potential call-up to the German national team, it's worth noting that Germany's squad is well-stocked in most positions, except for the No.9 role. Niclas Füllkrug, another player hailing from northern Germany, made a similar journey last season, earning his first senior cap while being the top scorer in the Bundesliga.
Watch:https://www.sportsmonks.com/football-news/niclas-fullkrug-dortmunds-prolific-striker/
Behrens' playing style draws comparisons to his fellow northern German striker Niclas Füllkrug. Both players are classic strikers, standing at around 6 feet tall and relying on their positioning and timing to win aerial duels. Behrens, in particular, excels in this aspect, averaging an impressive 10 aerial duels won per game last season. All four of his goals in the current season have been headers, emphasizing his aerial prowess.
Did You Know?
Kevin Behrens may not be related to former Nuremberg mainstay Hanno Behrens, but he comes from a sporting family. His younger sister, Kim van de Velde, is a notable German volleyball and beach volleyball player, achieving European Championship runner-up status in beach volleyball.
What They're Saying
Reflecting on his journey, Behrens shared his growth as a player, stating, "If you look back over the last few years, you can say that I've actually always improved." He attributes his improvement to a better understanding of the game, improved first touch, and enhanced situational awareness, which has consistently placed him in better positions on the field.
Union Berlin's head coach, Urs Fischer, praised Behrens not only for his on-field contributions but also for his presence in the dressing room. Fischer expressed the team's goal of maintaining their Bundesliga status while acknowledging the importance of staying true to their style of play. Behrens remains a key figure in this mission, offering experience, leadership, and a prolific goal-scoring touch to Union Berlin's campaign.
Kevin Behrens' remarkable rise to prominence in his 30s serves as an inspiration, showcasing that talent and determination know no age limits in the world of football. As he continues to shine in the Bundesliga, fans eagerly await his future contributions for Union Berlin and the possibility of him making waves on the international stage.
For more related updates , visit our official website .
By- Sahiba Suri