"Niclas Füllkrug: Dortmund's Prolific Striker"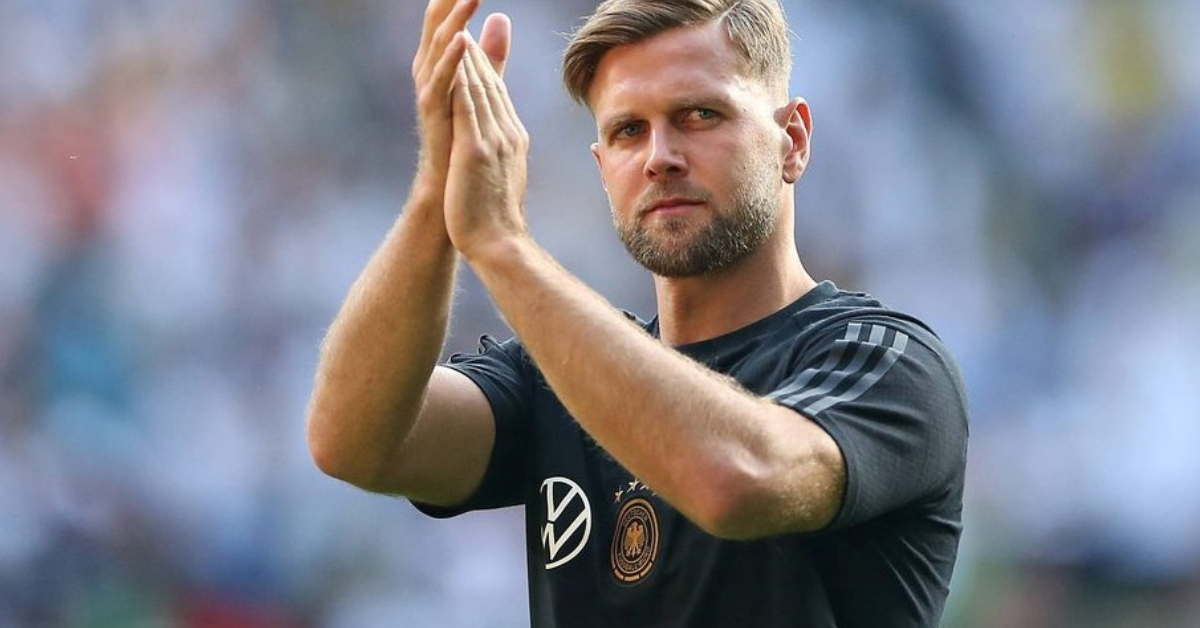 Niclas Füllkrug: Who is the Borussia Dortmund and Germany Striker?
Niclas Füllkrug, the current Bundesliga top scorer, has garnered attention with his exceptional performance both domestically and internationally. The no-nonsense striker is embarking on a new chapter in his career with Borussia Dortmund after his move to the Signal Iduna Park. Let's take a closer look at this prolific forward.
Age: 30 (born 9 February 1993)
Club: Borussia Dortmund
Position: Striker
Country: Germany (nine caps/seven goals)
Key Stats
Füllkrug's recent role in the German national squad is a testament to his impressive goal-scoring form in the Bundesliga with his former club, Werder Bremen. The 30-year-old achieved a significant milestone by becoming the first Werder player since Miroslav Klose in 2005/06 to secure the Bundesliga's top scorer title. He shared this honor with Christopher Nkunku, both netting 16 goals apiece in the 2022/23 season. Füllkrug's achievements include being named the Player of the Month in September and October 2022, along with his participation in the 2022 FIFA World Cup. Notably, he showcased his versatility by ranking third among Bundesliga strikers for challenges won (369), highlighting his all-around contribution to the game.
Career Highlights
Contrary to popular belief, Füllkrug's rise hasn't been overnight. His crucial contribution of 19 goals and eight assists played a pivotal role in Werder Bremen's promotion back to the Bundesliga in 2020. He also demonstrated his prowess during his time at hometown club Hannover, where he scored a career-best 14 Bundesliga goals in the 2017/18 season. His experience extends to Germany's second tier, where he showcased his goal-scoring ability with Nuremberg and Greuther Fürth, amassing 24 goals in 85 games combined.
Watch: https://www.sportsmonks.com/football-news/dortmund-signs-niclas-fullkrug-from-werder-bremen/
International Impact
Füllkrug's ability to find the back of the net extends to the international stage. He displayed his innate goal-scoring instinct during his appearances for the Germany U19 and U20 teams. His senior international debut against Oman was marked by a goal, as he showcased his scoring prowess with his second attempt. This trend continued, with Füllkrug making an impact as a substitute against Spain and Costa Rica, scoring goals in crucial moments. His international record stands at an impressive seven goals in just nine caps, underscoring his effectiveness on the global stage.
Playing Style: Akin to Mario Gomez
Füllkrug's playing style draws comparisons to former Germany strikers Miroslav Klose and Mario Gomez. His robust and prolific presence on the field aligns with Gomez's reputation as a classic fox in the box. The combination of physicality and goal-scoring acumen makes Füllkrug a valuable addition to Dortmund's lineup, and his attributes are likely to prove essential in various match situations.
As Füllkrug embarks on his journey with Borussia Dortmund, football enthusiasts worldwide eagerly anticipate his contributions as he seeks to build on his impressive track record and make a significant impact on both club and international levels.
For more related updates , visit our official website .
By- Sahiba Suri