Emotional Zlatan Ibrahimovic reduced to tears on return to Sweden squad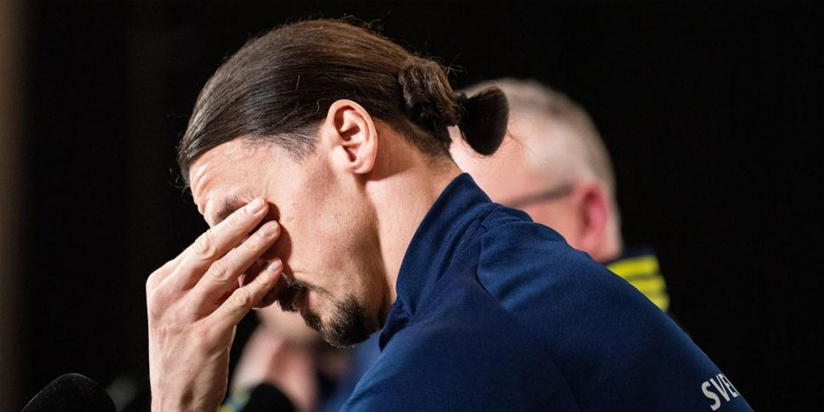 Zlatan Ibrahimovic was reduced to tears in his first media conference since returning to Sweden international football squad while explaining his son's reaction to his call-up.
The normally stoic 39-year-old, who is making a return to international football after first retiring in 2016, became emotional as he described how his 12-year-old son Vincent became tearful when he left home to rejoin the squad after a five-year absence.
"Vincent cried when I left him," Ibrahimovic said in the press conference, sitting alongside Sweden coach Janne Andersson, before shedding a few tears himself.
He has two sons, 14-year-old Maximilian and Vincent.
Ibrahimovic is Sweden's all-time leading goalscorer with 62 goals in 116 games and has been described as "Sweden's greatest footballer of all time."
After learning of Ibrahimovic's interest in making a surprise return, Andersson flew to Milan to seal the deal.
Ibrahimovic has rejoined the squad for the countries first qualifying matches for the 2022 World Cup.
The AC Milan striker has previously clashed with Andersson. Last year, he took to Twitter to criticize him for dropping Juventus winger Dejan Kulusevski.
"What a f**king joke. Another proof. Incompetent people in the wrong positions that suffocate Swedish football."
But on his return, the former Barcelona and Manchester United striker was respectful of the manager.
"To play in the national team is the biggest thing you can do as a football player, and as I was following them (Sweden), inside me I was feeling I think I can help them, I think I can do something," Ibrahimovic said.
Source: CNN