Amendment to protocol regarding match tickets for fans for QSL matches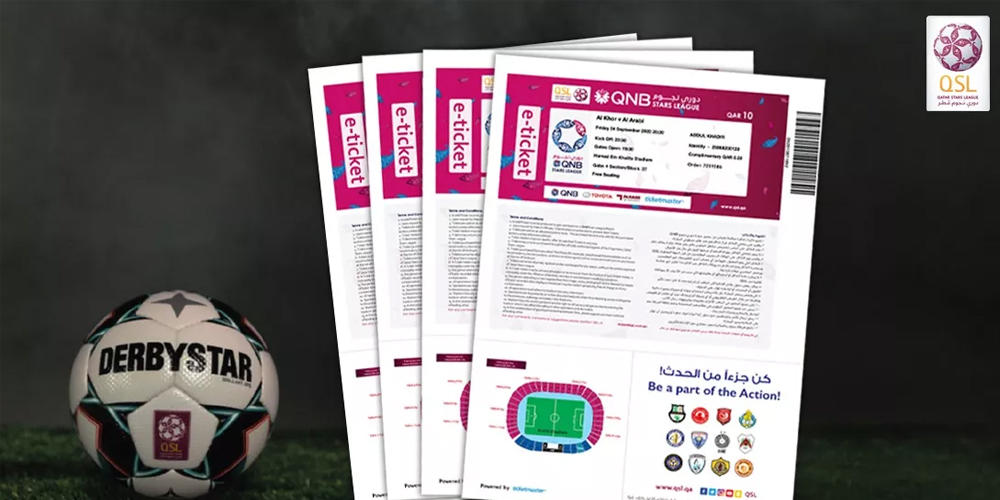 In line with the continuous reviews of coronavirus (Covid-19) pandemic-related protocols which the Qatar Stars League (QSL) follows in co-operation with the Ministry of Public Health, it has been decided to increase the number of tickets allowed to be purchased through the official website (tickets.qsl.qa) to four tickets per person starting from Week 5 of the 2020-21 season QNB Stars League and Round 4 of the Ooredoo Cup.
An individual can buy tickets for himself or for others provided that each beneficiary's data are entered through his account on the website for tickets (it may be noted that tickets will only be available online through the official website and will not be sold at the stadiums).
The QSL also wishes to emphasise the continuation of basic precautionary measures previously followed to attend the matches, which include green status of the Ehteraz App, commitment to wearing mask during the match and maintaining a safe distance in addition to ban on all kinds of food inside the stadium. Fans can get water and refreshments from the stalls located around the stadium.
The QSL wishes to thank all fans for their commitment towards adhering to the precautionary measures and full co-operation with the protocol regarding their safe return to the stadiums during the last period.