Coach Lamouchi begins new innings at Al Duhail with loss to Al Sadd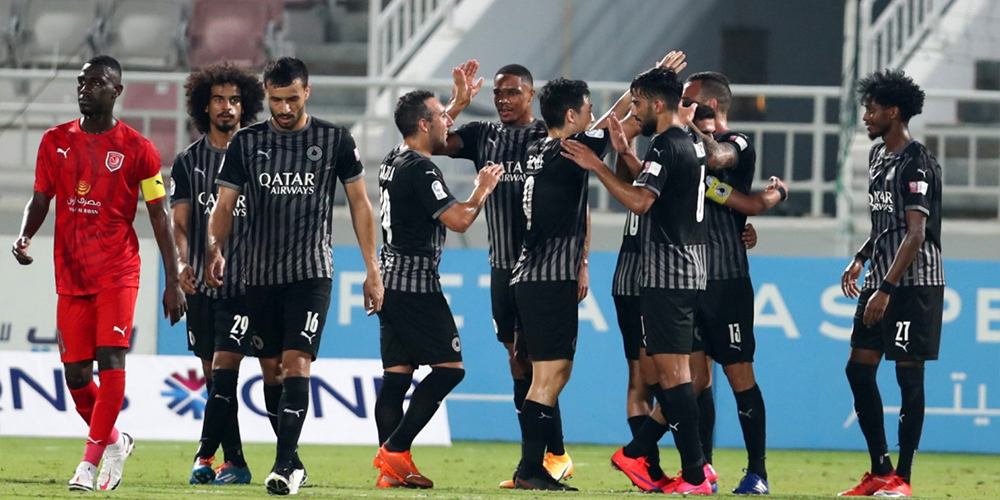 Al Sadd defeated Al Duhail 3-1 in a 2020-21 season QNB Stars League match postponed from Week 3 at the Al Duhail Stadium on Wednesday.
Nam Tae-Hee (22nd and 70th minutes), Guilherme Torres (38th minute) scored for Al Sadd.
Eduardo Rodriguez (Dudu) reduced the margin for Al Duhail in the 86th minute.
Al Sadd took their points tally to 10 to be placed second in the table, while holders Al Duhail, playing their first league match under French coach Sabri Lamouchi, stayed on six.
Close on the expected lines, the heavyweight clash between arguably the biggest powerhouses in Qatar football, deferred due to the teams' participation in the 2020 AFC Champions League, was not devoid of drama.
It began on a swift note. Al Sadd missed injured striker Baghdad Bounedjah, but regained the services of forward Akram Afif, who was on national duty along with some other players.
Xavi Hernandez-coached Al Sadd showed more purpose in their attack and whenever they launched raids, Al Duhail crowded their defence.
Al Sadd's Santi Cazorla's free-kick was blocked by goalkeeper Mohammed Al Bakri and Akram hit his shot against the right upright.
At the other end, Ramin Rezaeian's free-kick hit the defensive wall.
Nam scored with a rising shot that dipped inside the goal after hitting the crossbar, giving no chance to Al Bakri to make a save despite his effort to get his hand on to the ball.
Guilherme doubled the lead by heading in a free-kick taken by captain Hassan Al Haydous.
For Al Duhail, Dudu made two attempts at the goal during the first half and captain Almoez Ali connected a long ball wide of the target towards the end of it.
Al Duhail took the field in the second half, with Ismail Mohammed replacing Mehdi Benatia. Both teams then made a spate of substitutions.
Al Duhail were now more in the game than they were in the first half even as Al Sadd goalkeeper Meshaal Barsham continued to make impressive saves.
Meanwhile, Nam scored a second time with an angular shot past the challenge from Ramin after Akram set him up by heading down a long cross.
Al Duhail had a goal disallowed in the 77th minute as referee Salman Falahi, after consulting the VAR, ruled that Ismail 'handled' the ball before scoring following a free-kick taken by Ramin. Dudu finally found the target with a left-footed shot, but it was too late for Al Duhail.