IPL 2020 Team Prediction: Possible Playing XI of Delhi Capitals in IPL 13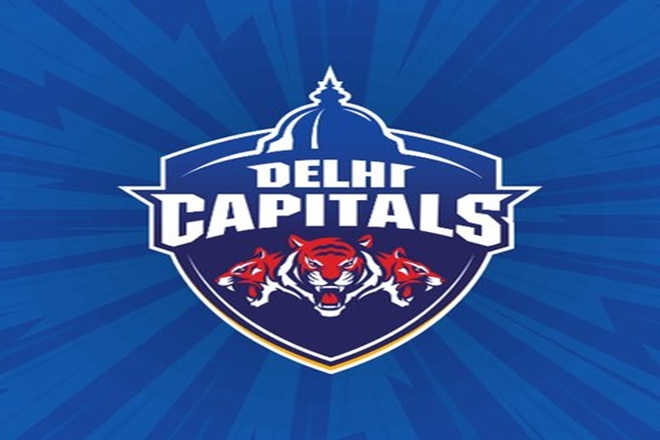 Rishabh Pant, Shreyas Iyer, Sanju Samson, all the young talents are with this team. Delhi Capitals have been one such big name in IPL. The IPL franchise, Delhi Daredevils, was mainly rechristened as Delhi Capitals (DC) last month. The Delhi-based franchise has not really won a single IPL trophy in its 11 seasons. Each and every owner simply wanted to position Delhi Daredevils as a new brand and hence the change in name.
Delhi Capitals had the brilliant trade window as they have poached Shikhar Dhawan from SRH. In return, they also gave away Shahbaz Nadeem, Vijay Shankar and the young Abhishek Sharma to SRH. Dhawan's presence will actually bring more stability to the attacking batting line-up. Delhi Capitals also had a purse of Rs. 25.50 crore this time, second only to the Kings XI Punjab. And the franchise has also continued their smart run in the IPL auction too.
They have simply bought in-form players like Hanuma Vihari, Colin Ingram, Axar Patel and Keemo Paul in the auction. The rechristened franchise is simply looking like a force to reckon with. They have plugged the gaps and they look like a better team now. The enthusiasm of youth along with the experience of all of the senior members will definitely make DC one of the title contenders this season.
In every cricket matches, the openers play a very important role. Once they set a bar of scoring high, the middle order batsmen also get the confidence to hit big shots. And when it comes to the opening slot, the two names that come first in one's mind are Shikhar Dhawan and Prithvi Shaw for Delhi Capitals.
The Probable Strongest XI for DC in IPL 2020
Prithvi Shaw – Prithvi Shaw has been a revelation in the cricketing world since his exploits in the ICC Under-19 World Cup. The 20-year-old batsman has made his debut in the IPL last season and scored 245 runs from his nine games at an impressive strike-rate of 153.13 and this includes two half-centuries.
Shikhar Dhawan- Also known as "Gabbar" of Indian cricket team, he has been one of the popular names as he has the ability of playing power shots while anchoring the innings as well. He can be the first name to be chosen in the list of openers.
Colin Munro (New Zealand) – Colin Munro is unquestionably the best T20 batsman in the world at the moment, and he is also the leading run-scorer in the format in 2018. Munro has batted in the one-down slot in the past and he will also look forward to replicating his good form in the IPL.
Shreyas Iyer – Captain of Delhi Capitals, Shreyas Iyer has been one of the recognized names of Indian cricket team and IPL also. He is also very consistent in the middle order. He has proven himself again and again in various matches. The 24-year-old skipper will try his level best to lead his side to their maiden IPL triumph and will bat at number 4.
Rishabh Pant – He is also a big name in IPL. Rishabh Pant was one of the star performers of IPL 2018. The wicket-keeper was the 2nd leading run-scorer in the tournament, amassing 684 runs from his 14 games. He will no doubt look to come in at number 5.
Chris Morris (South Africa) – Chris Morris has had a bit of a start-stop career in the Indian Premier League (IPL) so far. His frequent injuries as well as international commitments have hampered his progress in the tournament, but the South-African all-rounder has actually managed to impress everyone with both bat and ball whenever he has played. He may come in at number 6.
Axar Patel – He used to play in KXIP and he has proved himself there as one of the best spinners. But last year he was not capable of taking many wickets. Yet, this season, he has played ample first class cricket and is prepared for the grind. He can bat well and will be an asset at number 7.
Kagiso Rabada (South Africa) – Rabada's injury right before the last IPL tournament actually jeopardized Delhi Capitals' ambitions of winning the 2018 Indian Premier League (IPL). The now-fit South African fast bowler will actually come into the playing XI directly for the upcoming season. He can be a game changer at any stage.
Amit Mishra- Amit Mishra has been one of the most reliable and constant performers of the Indian Premier League since its inception in 2008. The leg-spinner has played 136 IPL matches so far, taking 146 wickets at an impressive average of 24.17. He will add to the depth of the Delhi Capitals' bowling attack.
Ishant Sharma – This 30-year-old fast bowler hasn't yet lived up to his potential in his IPL career. He has played 76 games so far, taking 58 wickets at a below-par average and economy rate. Unsurprisingly, he could not find any takers in last season's auction. Yet, he has bounced back now as India's premier Test bowling spearhead and his current run of form makes him a dangerous contender for any batsman.
Trent Boult– Trent Boult had an impressive 2018 IPL. He was the fifth leading wicket-taker of the tournament, taking 18 wickets from his 15 games. He will be the team's pace ace in tandem with Kagiso Rabada.
This is the strongest possible line-up for Delhi Capitals and as can be seen, the team looks simply invincible on paper. In Rabada and Boult, they have two premier fast-bowling options in the team backed ably by Indian star Ishant Sharma. Additionally, there is all-rounder Chris Morris who can shoulder bowling duties with them. In the spin bowling department, they already have the experienced Amit Mishra and Axar Patel where the latter also doubles up as an all-rounder.
With big-hitters like Colin Munro and Rishabh Pant in the mix along with reliable and steady captain Iyer and the explosive Dhawan and Prithvi Shaw, this team may be romping home with the title this year!
About Enakshi
Tags
[wbcr_php_snippet id="21419"]