Gautam Gambhir Breaks Silence On Virat Kohli and Naveen Clash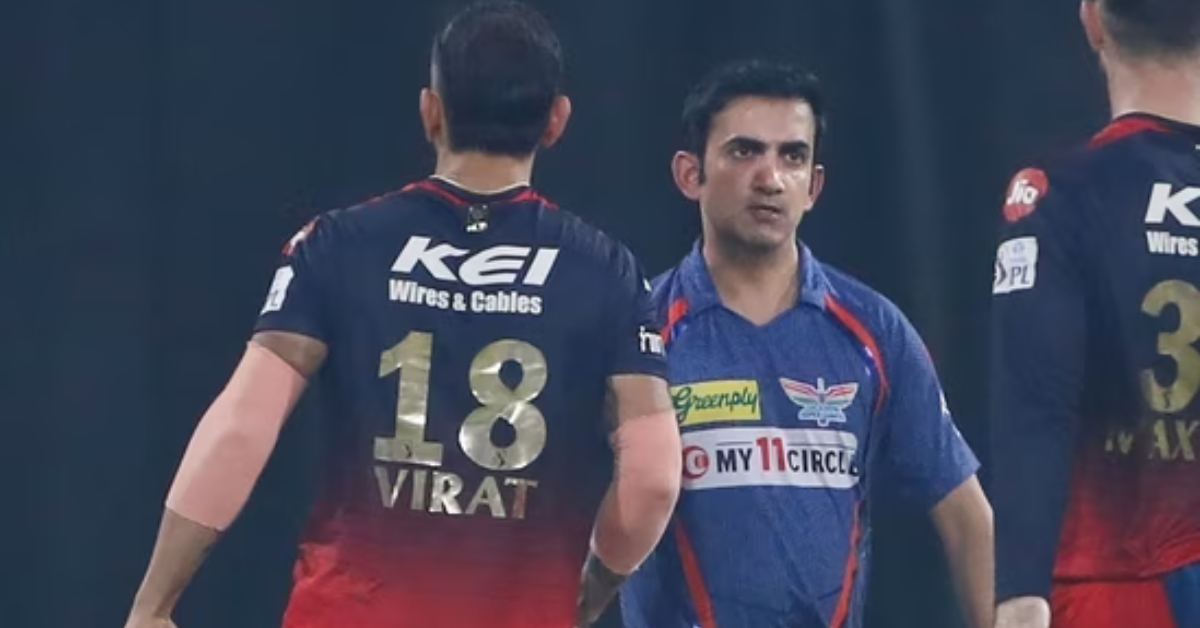 Gautam Gambhir Breaks Silence On Virat Kohli and Naveen Clash
The Indian Premier League (IPL) 2023 produced some avoidable scenes, particularly during a match between Royal Challengers Bangalore and Lucknow Super Giants on May 01. It was RCB stalwart Virat Kohli who clashed with LSG pacer Naveen-ul-Haq and later Gautam Gambhir on the field. The While the exact details of what transpired on the field still remain hidden, Gambhir has explained why he sided with Naveen and went head-to-head with Kohli, triggering one of the biggest on-field fights in the history of the T20 league.
Gambhir, in a chat with News18, explained that a lot was said about his and Kohli's argument on the field, particularly for TRPs. But what happened between them should stay between them as it doesn't need any 'clarification'.
"I have had fights on the cricket field before too but I have always kept that fight or argument limited to the cricket field only. There was an argument between two individuals and that should stay on the field and cross the boundary. A lot of people said a lot of things for TRP, and many called for interviews. Anything that happens between two people does not need to be clarified. It happened on the cricket field and not off the field. If it had happened somewhere else, off the field, then you can call it a fight. In the heat of the moment, two individuals who want to win for their team and have the right to win," Gambhir told News18 India.
Further during the chat, Gambhir explained his decision to side with Naveen as he felt that the Afghan pacer did nothing wrong to trigger the sort of response that he got from Kohli.
"I will say only this, that I will endorse what I did for the person who was right in that instance. If I feel that Naveen-ul-Haq did nothing wrong, then it is my duty to stand with him. And I will do that till my last breath, even it is for Naveen-ul-Haq or anyone. If I feel you are right, I will stand with you. This is what I have been taught and will continue to do. This is how I have been living my life. A lot of people said a lot of things, that I am supporting Naveen-ul-haq and not our own player. It was not that this player is ours and that player is not. If my team's player is wrong, I would not have sided with him," he explained.
Source: News 18