Salaries of Chennai Super Kings (CSK) Players in IPL 2020 Season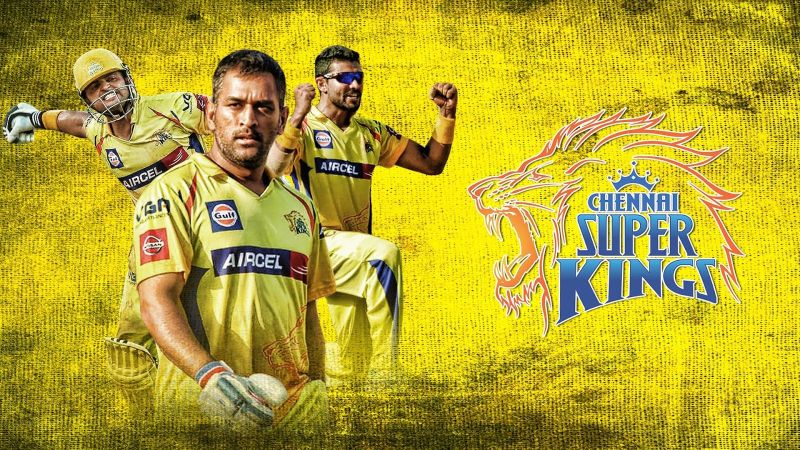 CSK (Chennai Super Kings) entered into the IPL 2020 auctions with the second-lowest purse and purchased just four new members, namely Sam Curran, Piyush Chawla, R Sai Kishore and Josh Hazlewood. The core of the team was already intact with most players having been retained previously.
Chawla was picked up for Rs. 6.75 crore, making him the costliest Indian player auctioned for the 2020 edition while Hazlewood came for Rs. 2 crore which was his base price. Sam Curran was bought for Rs. 5.5 crore while uncapped youngster R Sai Kishore was bought for his base price at Rs. 20 lakh. CSK now have 24 players in the team, out of which 8 are overseas players.
Chennai Super Kings Players Salaries in IPL 2020
MS Dhoni- A natural retention for CSK, the inspirational captain and cricketing legend will be getting a salary of Rs. 15 crore. Quite naturally, MS Dhoni is the main man for CSK and this justifies his fat pay packet.
Suresh Raina- Another mainstay for CSK in the batting and fielding departments while also being a handy spin bowler, he has been retained for Rs. 11 crore.
Kedar Jadhav- One of India's most promising all-rounders, Kedar Jadhav occupies a pivotal place in the CSK setup, having been retained for a sum of Rs. 7.80 crore
Ravindra Jadeja- Jadeja is India's best all-rounder at the moment and can seemingly do no wrong! He is in terrific form with both bat and ball while his fielding exploits are legendary. He has been retained for Rs. 7 crore.
Piyush Chawla- Chawla was a surprise pick in the auctions for IPL 2020, being purchased for Rs. 6.75 crore. However, he will add heft to the spin bowling department at CSK.
Dwayne Bravo- Dwayne Bravo is synonymous with CSK, having been an integral member of the squad for several years. He has been retained for Rs. 6.40 crore. The West-Indian all-rounder has bailed the team out of several crunch situations in the past and is known to be a positive presence in the dressing room as well.
Sam Curran- Curran was bought in the auctions for Rs. 5.50 crore which will be his salary for the 2020 season.
Shane Watson- The iconic Australian all-rounder is still a potent force and has been retained for his salary of Rs. 4 crore.
Karn Sharma- The spinner has been drafted into the CSK setup as a frontline spinner and has been retained for Rs. 5 crore.
Shardul Thakur- Shardul Thakur is one of India's young pace hopefuls at the moment, who is performing well in the international circuit. He has been retained for Rs. 2.60 crore.
Ambati Rayudu- The solid batsman has been retained by CSK for Rs. 2.20 crore this year.
Harbhajan Singh- The iconic spinner has been the Indian bowling unit's mainstay for several years and is a force to reckon with, even now. He has been retained for Rs. 2 crore.
Josh Hazlewood- Hazlewood was bought at the auctions in a good move by CSK since they require some additional firepower in the pace bowling department. He will get Rs. 2 crore as his salary for IPL 2020.
Murli Vijay- Vijay is a solid opening batsman and has been retained for Rs. 2 crore by the team.
Faf du Plessis- South African batsman Faf du Plessis is a great striker of the ball and has proved his worth for CSK in the past. He has been retained for Rs. 1.60 crore.
Imran Tahir- The wily spinner from South Africa is the bowling spearhead for the CSK team and has been retained for Rs. 1 crore.
Deepak Chahar- Another handy player, he has proved to be a versatile bowler in diverse situations and has been retained for Rs. 80 lakh.
Lungi Ngidi- Possibly a steal, he has been retained for Rs. 50 lakh and is one of the most exciting South African fast bowlers at present.
Michell Santner- Another exciting international cricketer, Santner has been retained for a seemingly reasonable salary of Rs. 50 lakh.
K M Asif- He has been retained for Rs. 40 lakh by the CSK team.
Monu Kumar- This youngster has been retained for Rs. 20 lakh.
Narayan Jagadeesan- He has been kept for Rs. 20 lakh and the management has reposed faith in his abilities.
R Sai Kishore (uncapped)– This youngster has been picked up by CSK in the auctions for Rs. 20 lakh which will be his salary for the upcoming season.
Ruturaj Gaikwad- Another exciting young talent, Gaikwad has been retained by the team management for Rs. 20 lakh.
CSK have a solid lineup for IPL 2020 and the only problem that they might face is a problem of plenty! A likely starting XI, while difficult to predict, could see Shane Watson opening the batting with either Faf du Plessis or Murli Vijay while Suresh Raina, Ambati Rayudu, MS Dhoni, Ravindra Jadeja and Dwayne Bravo could occupy the remaining slots. Bravo may double up as a bowling all-rounder at number 7/8 with Kedar Jadhav brought into the squad as well.
The bowling unit could have Shardul Thakur paired with either Josh Hazlewood or Lungi Ngidi  while the spin contingent will include Imran Tahir, Karn Sharma, Piyush Chawla and Harbhajan Singh where any 2/3 of them will play in tandem, depending on the conditions.