5 Talented Big Bash League (BBL) players who should get a chance in IPL 2020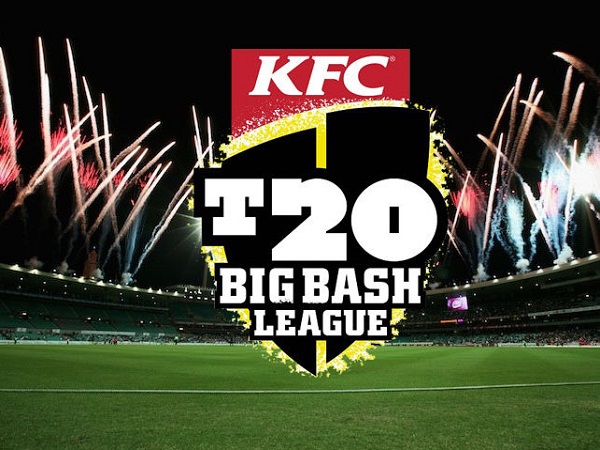 5 BBL talents who should get a chance in IPL 2020
The Indian Premier League (IPL) has sparked off a T20 flurry in several countries, many of whom have their own acclaimed cricket leagues. The CPL (Caribbean Premier League) recently concluded and fans have also appreciated the BBL or Big Bash League, Australia's numero uno T20 tournament.
There are several stars who have shone on the BBL stage and some of them should definitely get an opportunity on the biggest stage of all, IPL 2020. Here's looking at 5 talents from the BBL who deserve an opportunity at the 2020 edition of the Indian Premier League (IPL).
1. Matthew Wade: Wade played a crucial part in reviving his international cricketing career at the 2019 Ashes where Steve Smith also came into his own. Wade, the skilled wicket-keeper cum batsman had two centuries under his belt in the series, continuing from his dream run at the 2018-19 Sheffield season where he notched up in excess of 1,000 runs and was the second highest run-scorer overall. In the 2018-19 Big Bash League, Wade scored near 600 runs while opening for his franchise, Hobart Hurricanes. He had a strike rate of 158 which indicates his abilities to score runs swiftly.
Wade should be in contention for an IPL 2020 berth and several franchises will be interested, notably the likes of Kings XI Punjab who will be seeking more depth in their batting lineup. He can be a solid opening partner for either Chris Gayle or KL Rahul or he can double up as a reliable middle-order batsman. He can play spin bowlers pretty well so that will be another plus point.
2. Daniel Hughes: Daniel Hughes is 30 years of age and has blossomed into a competent Australian player pretty late in his career. Over the last couple of years, he has been the top run-scorer across all Australian domestic tournaments and is known for being consistent across multiple formats. He is due to get a call-up for the Australian national team soon and may just foray into IPL 2020 as well.
He scored more than 700 runs in the Sheffield 2018-19 season for New South Wales and then scored 399 runs in 15 matches in the 2018-19 BBL. He scored 4 half-centuries in this tournament, providing fabulous starts for his franchise, the Sydney Sixers. He has a 32 average in T20 matches which is excellent to say the least. In the Marsh One-Day Cup, Hughes has already notched up 300 runs in four games which includes two hundreds. He should be an interesting bet for franchises in the auctions for IPL 2020. He can be a great pick for franchises like the Kolkata Knight Riders who can pair him up with Chris Lynn at the top of the order.
3. Ben McDermott: Ben McDermott is the son of illustrious cricketer Craig McDermott and is a seasoned batsman. The 24 year old player is already regarded as a great future prospect for the Australian cricket team and is known for his power hitting. Ben has an average of 54 and 32 respectively in List-A and T20 formats. He also scored more than 350 runs in BBL's 8th edition for Hobart Hurricanes in the middle order. He is also a good finisher in the last few overs, known for his signature short-arm jab six-hitting.
He could be a good option for several franchises like Delhi Capitals in IPL 2020 since he could be a solid Number 4 player for them while doubling up as a powerful finisher.
4. Usman Khawaja: Usman Khawaja is one of the batting pillars of the Australian cricket team, known for his elegant batting. He also has several power-hitting shots in his arsenal. Khawaja scored 1900 runs in 66 games across T20 formats and had a solid 2015-16 BBL where he put up 350 runs in only four innings. He also got an IPL contract with the Rising Pune Supergiants franchise although he got limited scope to perform and was dropped after two seasons.
He had a great tour of India earlier in 2019 where he scored 383 runs in 5 ODI matches. This could tilt the scales in his favour at the auctions for IPL 2020. Khawaja can be a good choice for franchises like Chennai who need good openers.
5. D'Arcy Short: D'Arcy Short stunned the cricketing world with his hitting prowess in the 2017-18 BBL. He also went on to find a spot in the national team and landed an IPL deal with the Rajasthan Royals. However, he did not shine for his team in the season although he scored a rollicking 600 runs and more in the Big Bash League's 8th edition. Hobart Hurricanes reached the top of the points table at the league stage, aided by D'Arcy Short's solid average of 53 and 140 strike rate.
Short has proven figures in the T20 format and can be a handy wrist-spinner for the middle overs as well. He may get another IPL deal for the 2020 season and could come into his own on the Wankhede's surfaces, making him a good prospect for the Mumbai Indians. He may be able to unleash his natural game more freely while playing alongside stars like Kieron Pollard, Hardik Pandya and Rohit Sharma.
These 5 players should get a chance in IPL 2020 for their T20 prowess and ability to change the complexion of a game in a short span of time.