FIBA 3×3 World Tour: Qatar to host Doha Masters on November 20 and 21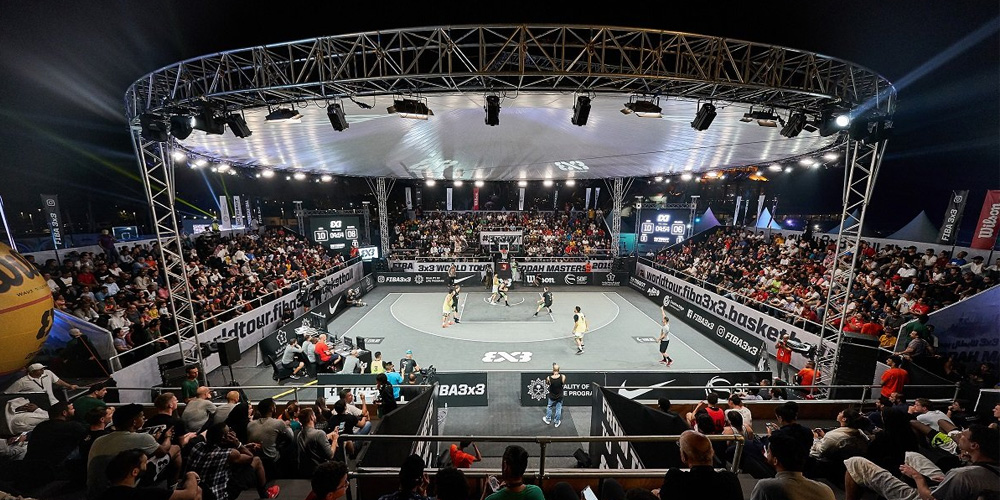 Fourteen teams have qualified for the Doha Masters part of the FIBA 3×3 World Tour – the number one event of the FIBA 3×3 professional circuit – which will be held on November 20 and 21 at Al Gharafa Outdoor Court, officials of Qatar Basketball Federation informed.
The teams qualified for the Qatar event, after winning a qualifying tournament, based on the FIBA 3×3 Team Ranking (taking into account their performance at the first 3 Masters of the season) or as hosts.
The top 12 teams in the FIBA 3×3 World Tour standings after the Doha Masters will make it to the FIBA 3×3 World Tour final which will be held Jeddah, Saudi Arabia on December 11-12, 2020.
Following the success of the first 3 Masters in Debrecen, Hungary, all the health and safety measures requested by local and national authorities and the Guidelines for the Return to Basketball, developed by the FIBA Medical Advisory Group (MAG) will once again be implemented.
The decision concerning the venue and the presence of fans will be taken at a later stage and in accordance to the rules and regulations set by the respective official authorities.
Exciting, urban and innovative, 3×3 is inspired by several forms of streetball played worldwide and is considered the world's number one urban team sport. Steered by FIBA, games see two teams of three players face off on a basketball half-court.
It was played successfully for the first time in international competition at the 2010 Youth Olympic Games in Singapore and since then has benefited from the launch of a yearly city-based FIBA 3×3 World Tour and national-team FIBA 3×3 World & Continental Cups.
On 9 June 2017, 3×3 was added to the Olympic Program, starting from the Tokyo Games.
Wilson is the Global Ball and Apparel Partner and Tissot the Official Timekeeper of FIBA 3×3.
FIBA 3×3 events are played on Enlio floors with Wilson balls, Schelde backstops, and the Magic Sky canopy system.