WWE Royal Rumble 2020 Results, Matches, Winners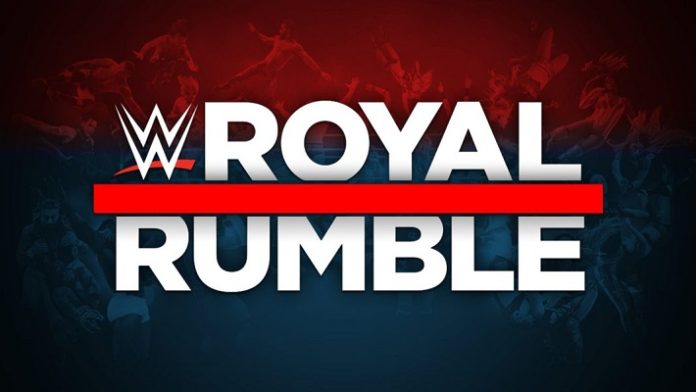 2020 started off with a bang for the WWE Universe with one of the most exciting Royal Rumble events. Brock Lesnar was at his best in the 30-man conventional Royal Rumble match, eventually setting it up for another wrestler to win while Bray Wyatt, The Fiend, also showed his prowess over Daniel Bryan. Becky Lynch retained her hard-won Women's Championship versus Asuka while Charlotte Flair won the Women's Royal Rumble match by eliminating Shayna Baszler.
The Falls Count Anywhere match was highly entertaining for fans where Roman Reigns trounced Baron Corbin through a pinfall. This was a no-elimination game that had wrestlers battling it throughout the entire arena.  Bray Wyatt trounced Daniel Bryan through a pinfall to secure the Universal Championship.
Brock Lesnar entered the Royal Rumble 30-man matchup first and then eliminated Elias, the number two entrant followed by four others swiftly prior to Rey Mysterio and Kofi Kingston coming into the ring, followed by Big E. The three of them teamed up for hitting Lesnar with the Trouble in Paradise, Big Ending and 619. Yet Lesnar got Mysterio out followed by Big E and Kingston with an F5. The match also had Shelton Benjamin and MVP in a surprise appearance. Braun Strowman and Keith Lee could not eventually get the better of Lesnar before being eliminated. He then faced Drew McIntyre the entrant number 16 when Ricochet hit him with a low blow while McIntyre eliminated him with a Claymore kick.
Edge returned to wrestling action in the match at number 21 but was eliminated while Matt Riddle, the superstar from NXT featured in the match too. Roman Reigns came in at number 26 with Seth Rollins at 30. Rollins attempted to pair up with Reigns but he was eliminated. The final three in the game were McIntyre, Reigns and Edge. Reigns eliminated Edge and then McIntyre hit with the signature Claymore kick for elimination. He became the final winner.
Elimination list and order for the Royal Rumble Men's match-up
Elias (Lesnar)
Rowan (Lesnar 2)
Roode (Lesnar 3)
Morrison (Lesnar 4)
Mysterio (Lesnar 5)
Big E (Lesnar 6)
Kingston (Lesnar 7)
Cesaro (Lesnar 8)
Benjamin (Lesnar 9)
Nakamura (Lesnar 10)
MVP (Lesnar 11)
Strowman (Lesnar 12)
Lee (Lesnar 13)
Lesnar (McIntyre)
Ricochet (McIntyre 2)
The Miz (McIntyre 3)
Styles (Edge)
Riddle (Corbin)
Corbin (McIntyre 4)
Gallows (Edge 2)
Anderson (Orton)
Ziggler (Reigns)
Black (Rollins)
Owens (Rollins 2)
Samoa Joe (Rollins 3)
Rollins (McIntyre 5)
Orton (Edge 2)
Edge (Reigns 2)
Reigns (McIntyre 6)
Winner: McIntyre
Winners and Losers of Royal Rumble 2020
Men's Royal Rumble Match
Winner: Drew McIntyre (eliminated Roman Reigns)
Women's Royal Rumble Match
Winner: Charlotte Flair (eliminated Shayna Baszler)
Bray Wyatt aka The Fiend vs. Daniel Bryan (Universal Champion)
Winner: Bray Wyatt aka The Fiend
Becky Lynch vs. Asuka (Raw Women's Championship)
Winner: Becky Lynch
Roman Reigns vs. King Corbin
Winner: Roman Reigns
Shorty G vs. Sheamus
Winner: Sheamus
Bayley vs. Lacey Evans (SmackDown Women's Championship)
Winner: Bayley
Andrade vs. Humberto Carrillo (United States Championship)
Winner: Andrade