Manchester City clinches a hard-fought 1-0 friendly victory.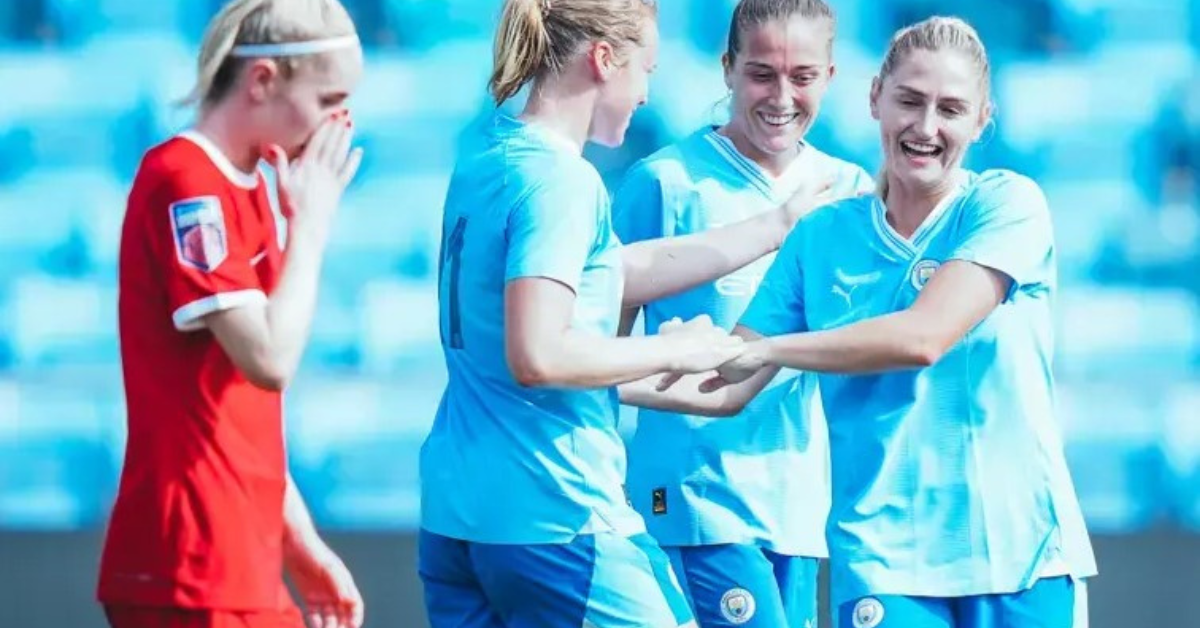 Manchester City clinches a hard-fought 1-0 friendly victory.
"City Grabs Hard-Fought Victory Over Liverpool in Friendly Clash"
In a thrilling encounter at the Academy Stadium, Manchester City secured a hard-fought 1-0 victory against Liverpool, marking a valuable pre-season test for the team. Laura Coombs, returning from the Women's World Cup, made a triumphant first appearance in sky blue, scoring the only goal of the game.
The match started with both teams vying for possession under the Manchester sunshine, resulting in few clear-cut chances in the opening stages. Liverpool's Natasha Flynn attempted a speculative long-range effort, but City's goalkeeper, Khiara Keating, expertly read the flight of the ball, denying the visitors an early lead.
As the first half progressed, City began to assert themselves, testing Liverpool's Rachel Laws when a quick and precise move saw Yui Hasegawa's shot deflect to Deyna Castellanos, whose powerful strike was tipped over the bar by Laws.
Despite the match being played behind closed doors, the intensity and ferocity mirrored that of Barclays Women's Super League fixtures, with both teams displaying robust tackles and fast-paced attacking play.
Liverpool thought they had taken the lead just before half-time when Flynn found the back of the net, but she was ruled offside, nullifying her well-taken goal.
The fixture marked the return to club level for many of City's World Cup stars since the conclusion of the prestigious tournament. Australian Mary Fowler, who had an outstanding World Cup, nearly orchestrated the game's opening goal when she set up Jill Roord, who narrowly missed the target.
City began to dominate the game after the hour mark, showcasing an impressive move when Hasegawa played a delicate pass to Fowler, who then set up Bunny for a well-struck effort that was blocked.
City continued to control proceedings and came close again shortly after when Coombs delivered a tantalizing cross from the left, met by Chloe Kelly, whose shot narrowly sailed over the bar.
Their attacking prowess finally paid off just after the 70-minute mark when a well-placed corner from Kelly found Coombs at the back post. Coombs executed a delightful curling shot with the outside of her right boot, securing a well-deserved goal following her impressive display since coming on as a substitute in the first half.
As the match approached its closing stages, the intensity slightly waned, with players still regaining full match sharpness, compounded by the demanding heat. However, City remained comfortable in possession, effectively neutralizing Liverpool's threats to preserve their hard-earned victory.
In this exciting friendly clash, Manchester City showcased their strength, determination, and promising form as they prepare for the upcoming season in the Barclays Women's Super League.
For more related updates visit our official website .
By – Sahiba Suri