Cricket vs. Emerging Sports: India's Sporting Landscape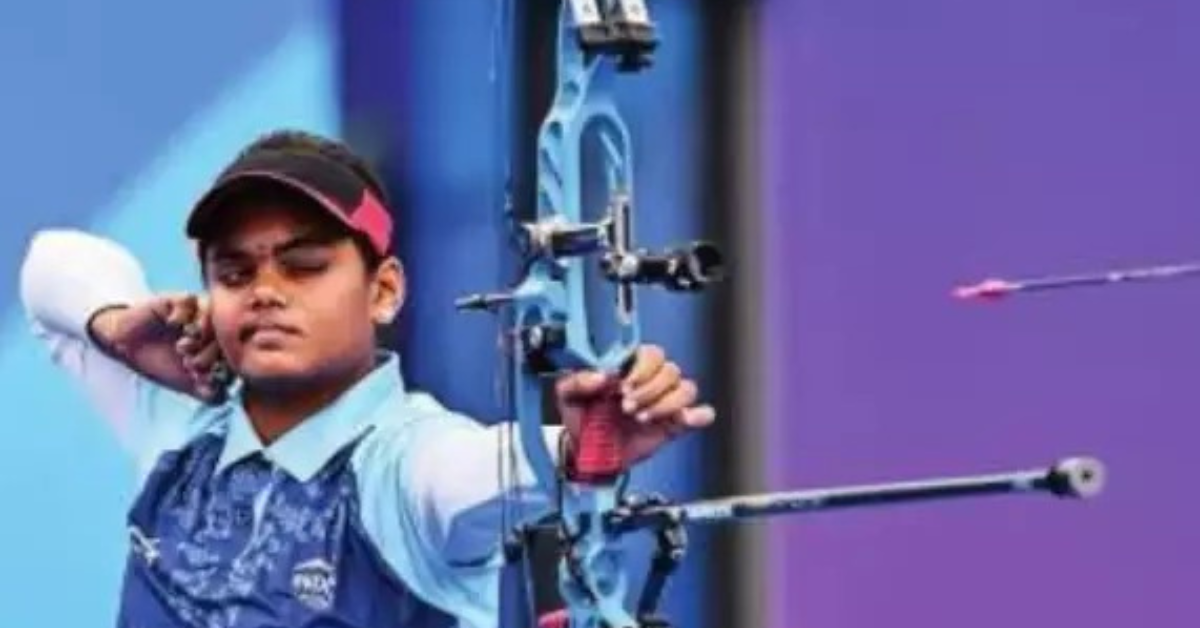 Cricket Should Not Overshadow Achievements in Other Sports
As we find ourselves at the commencement of another cricket World Cup, there's no denying the fervor building up among fans. The air is abuzz with cricket discussions – at social gatherings, office water coolers, on public transport, and in parks. Everyone seems to have an opinion on whether India will make it to the semi-finals, reach the finals, and possibly clinch victory. Cricket, undeniably, is at the forefront of our sporting consciousness.
This cricket fever is nothing new to India. The sport enjoys an almost religious following in the country, with millions of fans passionately cheering for their favorite teams and players. Cricket icons are revered as demigods, and every match is an event of immense national importance.
But while cricket's dominance in Indian sports is undisputed, there's an intriguing trend on the horizon – the growing enthusiasm for other sports. These are disciplines that, historically, Indians have shown relatively little interest in. It's a trend worth exploring and celebrating.
The emergence of cricket as a national obsession can be traced back several decades. From the exploits of legendary cricketers like Kapil Dev and Sunil Gavaskar to the modern-day superstars such as Virat Kohli and Rohit Sharma, cricket has enjoyed a storied history. The 1983 World Cup triumph was a watershed moment that cemented cricket's place in the hearts of millions of Indians. Since then, cricket has grown in stature and commercial viability, attracting massive investments and sponsorships.
While cricket's popularity has soared, other sports have often been relegated to the sidelines. Traditionally, sports like field hockey, athletics, wrestling, and badminton have been overshadowed by cricket's overwhelming presence. These disciplines have produced exceptional athletes and remarkable achievements, yet they have struggled to capture the public's imagination and secure the resources they deserve.
However, recent years have witnessed a remarkable shift. Indians have begun to take a keen interest in a variety of sports that were once overshadowed by cricket. This transformation can be attributed to several factors.
Firstly, the success stories of athletes like P.V. Sindhu, Saina Nehwal, Mary Kom, and Hima Das have inspired a new generation. These athletes have not only excelled at the international level but have also broken gender barriers, challenging the prevailing norms and stereotypes. Their achievements have ignited hope and ambition among young Indians who now aspire to follow in their footsteps.
Secondly, the advent of leagues like the Indian Super League (ISL) for football and the Pro Kabaddi League has provided a platform for lesser-known sports to gain recognition. These leagues have not only attracted top international talent but have also generated considerable fan interest.
Thirdly, the rise of social media has played a pivotal role in promoting non-cricket sports. Athletes now have a direct and engaging medium to connect with their fans, showcasing their journey, struggles, and victories. This has humanized sports personalities and made their stories more relatable.
Lastly, the Indian government and corporate sector have started to invest significantly in other sports, recognizing their potential for success. The Target Olympic Podium Scheme (TOPS) has provided financial support and world-class training facilities to promising athletes, leading to improved performances on the global stage.
As cricket continues to hold sway over India's sports landscape, it's heartening to see the emergence of a parallel sporting culture that celebrates diversity. It's essential to acknowledge that cricket's popularity should not eclipse the achievements and potential of other sports.
The recent Tokyo Olympics were a testament to India's growing prowess in various disciplines. The Indian contingent, led by the likes of Neeraj Chopra, Mirabai Chanu, and Bajrang Punia, delivered exceptional performances, securing medals and setting new benchmarks. These achievements should serve as a reminder that India's sporting potential extends far beyond cricket.
While cricket remains a source of pride and joy for millions, let's also channel our enthusiasm towards supporting and celebrating athletes from diverse sporting backgrounds. By doing so, we can create a more inclusive sporting ecosystem where every sport and athlete receives the recognition and encouragement they deserve.
In the coming weeks, as cricket takes center stage with the World Cup, let's also spare a thought for those athletes who are striving to make India proud in lesser-celebrated sports. Their dedication, passion, and achievements deserve our attention and applause. Cricket is undeniably a national treasure, but let's ensure it doesn't cast a shadow over the brilliance of other sports and athletes who are lighting up the Indian sporting landscape.
In this age of sporting diversity, let's celebrate not just the cricketing heroes but also the unsung champions who are carrying the flag of Indian sports to new heights. As cricket enthusiasts, let's embrace a broader sports culture and acknowledge that India's sporting tapestry is woven with many threads, each contributing to its rich and vibrant fabric.
So, as the cricket World Cup unfolds, let's cheer for our cricketing heroes with passion but also extend our support and appreciation to the champions in other arenas. After all, sports is a celebration of human potential, and in India, that potential knows no bounds.
For More Related News Please Visit Our Official Website
By- Sahiba Suri