Indian Cricket Team Dressing Room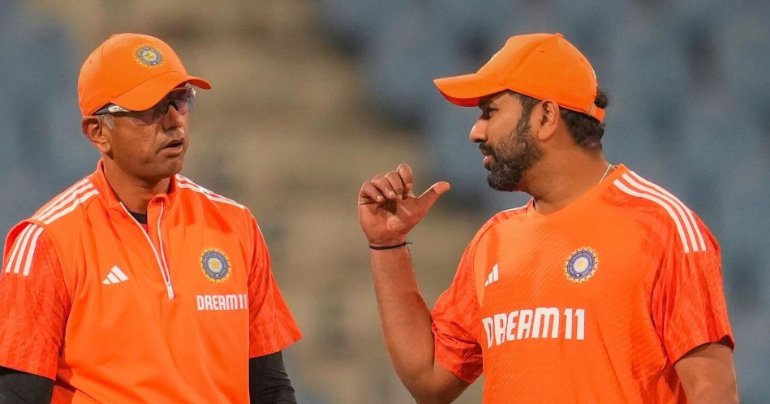 In his latest column, former Indian cricketer Gautam Gambhir delves into the dynamics of the Indian cricket team's dressing room. He commends the team's positive atmosphere and camaraderie, attributing their success to a lack of insecurity among the players. Gambhir points out that the current regime, led by Rohit Sharma and Rahul Dravid, fosters a sense of security and opportunities for players, which in turn leads to a happier and more united team. He contrasts this with the previous era under Virat Kohli and Ravi Shastri, marked by frequent changes and uncertainty, which he believes adversely affected player morale.
Gambhir emphasizes that clear communication within the team is vital. The current management ensures that players understand their roles and responsibilities, which boosts their confidence and contributes to a healthy team environment. He uses the example of Mohammad Shami's role in the tournament to illustrate how the team management's planned approach improved both Shami's confidence and the overall team dynamics.
Gambhir also praises the consistency in the treatment of players like KL Rahul, both inside the dressing room and in public communication. The reassurance given to players about their places in the team's long-term plans is a crucial factor in building trust and unity.
The former cricketer goes on to discuss Shreyas Iyer's struggles against the short-pitched delivery. He believes that Iyer has the skills to handle such deliveries but needs to be more selective in his shot choices. Gambhir expresses confidence in Rohit Sharma's guidance, as he is an expert in playing the pull shot and can offer valuable advice to young players like Iyer.
Gambhir anticipates that the upcoming match between India and Sri Lanka in Mumbai could become a run-fest due to the small ground and flat pitch. However, he hopes to see another stellar bowling performance by the Indian team, believing that a strong display by the bowlers would be more exciting than a high-scoring match.
Lastly, Gambhir observes that Sri Lanka has struggled in the tournament, currently occupying the seventh position in the points table. He suggests that there is something lacking in their cricket as a team, despite individual brilliance. This deficiency gives India an advantage, and Gambhir is optimistic about India's prospects in the upcoming game.
In summary, Gambhir's column provides insights into the current Indian cricket team's dressing room environment, highlighting the importance of stability, clear communication, and a lack of insecurity among players in their recent successes. He also shares his thoughts on the upcoming match between India and Sri Lanka.
For More Related Updates Please Visit Our Official Website
By- Sahiba Suri