A Tale Captured: Linda's Iconic LFC Photograph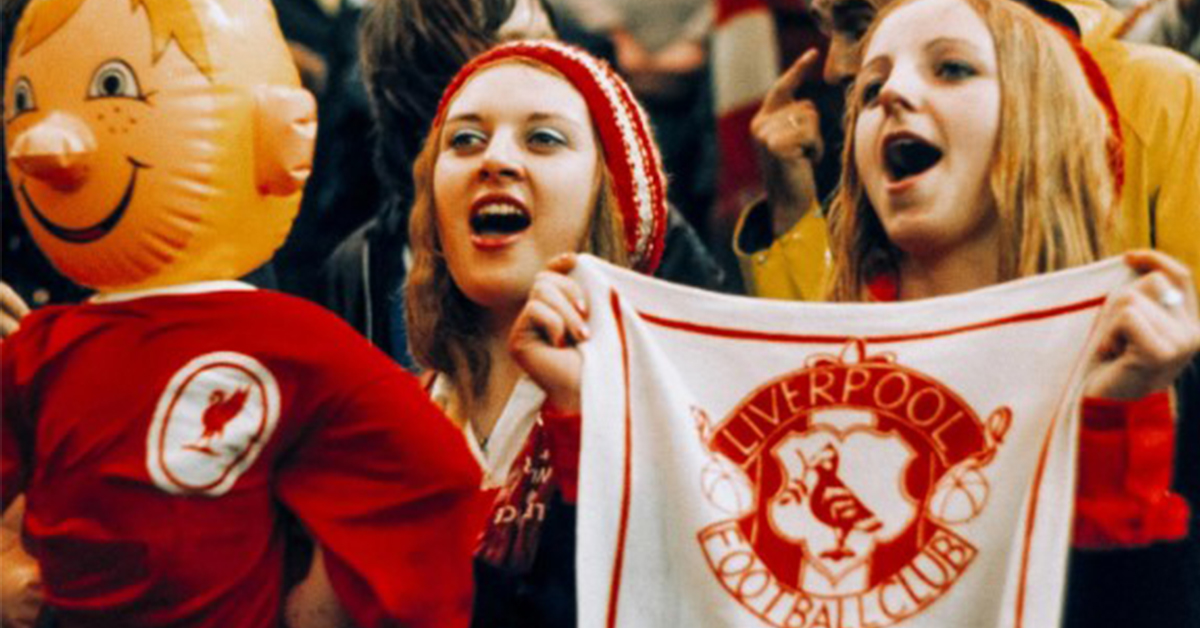 In a heartwarming tale that intertwines family, friendship, and football fandom, Linda Clark's connection to a photograph from the 1973 UEFA Cup final resurfaced, creating a nostalgic ripple on social media. Linda's daughter stumbled upon the image, prompting a flood of memories from that historic Liverpool vs. Borussia Monchengladbach encounter nearly 50 years ago.
The photograph captured Linda and her friend Marion, adorned in their Liverpool gear, accompanied by an unexpected companion—a blow-up doll sporting the Reds' iconic strip. As Linda fondly recalls in the recently released LFC Original documentary, "Shankly's Second Coming," her daughter's message about the photograph's online fame brought back a rush of emotions.
"My daughter said, 'Mum, you're famous, it's on Twitter!'" Linda reminisces. "I thought, 'Oh my!'"
The year was 1973, and Liverpool clinched their first European trophy in the UEFA Cup final. For Linda and Marion, the event was not just a football match; it marked a cherished moment in their friendship. Linda shares, "It was a great occasion to be there for the first [European trophy for Liverpool]."
Marion, a dear friend and fellow Kopite, shared many adventures with Linda. From working together to holidaying in Spain, Benidorm, and Torremolinos, their friendship extended to Anfield. Linda fondly remembers Marion's excitement when the opportunity arose to attend the match in Germany.
"Marion was a lovely girl. We used to work together and we became great friends. She'd come to home matches with me, and when we had the opportunity to go to Germany, she was over the moon," Linda recalls.
While the years have brought changes—Linda's reduced attendance at Anfield after marrying an Evertonian— the photograph remains a timeless link to the joyous past. Despite getting drenched during the match, Linda's recollection of the blow-up doll takes a delightful turn. "It's treasured, really, and the photo means the world to me," Linda expresses. The blow-up doll, it turns out, was a creative representation of Alec Lindsay, Liverpool's No. 3 at the time.
Linda's connection to the photo goes beyond football; it holds sentimental value with a Liverpool tea towel that belonged to her mother, becoming a symbol of pride and special occasions. Linda notes, "It's treasured, really, and the photo means the world to me. I have it framed in my front room on the wall, and it's going to stay there."
As Linda reflects on the enduring significance of the photograph, she shares her plan for its future. "And if anything happens to me, my daughter is going to have it, and she'll have it up in her house as well. It'll last forever."
In this tale of friendship, fandom, and familial bonds, Linda's photograph resonates as a timeless emblem of joy, capturing the essence of a historic football moment and the enduring connections it fosters.
For More Related Updates Please Visit Our Official Website
By- Sahiba Suri