The English Premier League and European football have a disgusting racism problem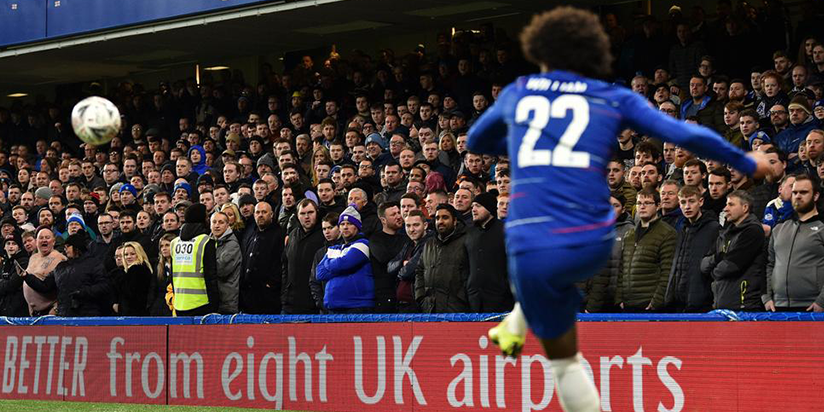 SINGAPORE: In European football, incidents of racial discrimination, either on the pitch or online, are a regular feature of every season. Frequently, there are depressing headlines detailing the abuse of black players.
It has long been an issue. In England, racist abuse became more common in stadiums in the 1970s and 1980s when black players started to play for clubs and the England national team.
There are infamous images of Liverpool star John Barnes back-heeling a banana skin that had been thrown on the pitch.
In 2017, black striker Cyrille Regis, a prolific striker in England in the 1970s to 1980s, recalled the reaction when he was first called up for the national team.
"The worst for me was getting my first England cap and receiving a bullet through the post saying 'if you put your foot on our Wembley turf, you'll get one of these for your knees,'" Regis told media.
"But in England I think we've come a long, long way from where we were in the seventies."
While bullets may be a thing of the past, bananas, their skins and monkey chants aren't.
In October 2019, the English national team almost walked off the pitch when their black players – particularly Tyrone Mings and Marcus Rashford – were subject to verbal abuses and monkey chants by opposing fans in a match against Bulgaria.
But even in England and even its Premier League, the world's most popular and cosmopolitan domestic competition, may not have come as far as Regis thought.
Last season there were, according to the Home Office, 2,663 football games and in 287 of them, at least one hate crime was recorded.
There are some that receive little attention but many do – there were a 150 per cent increase in arrests made over this period for racist or indecent chanting. Even then, it's not enough.
Source: CNA