England's Resilience After Crushing World Cup Opener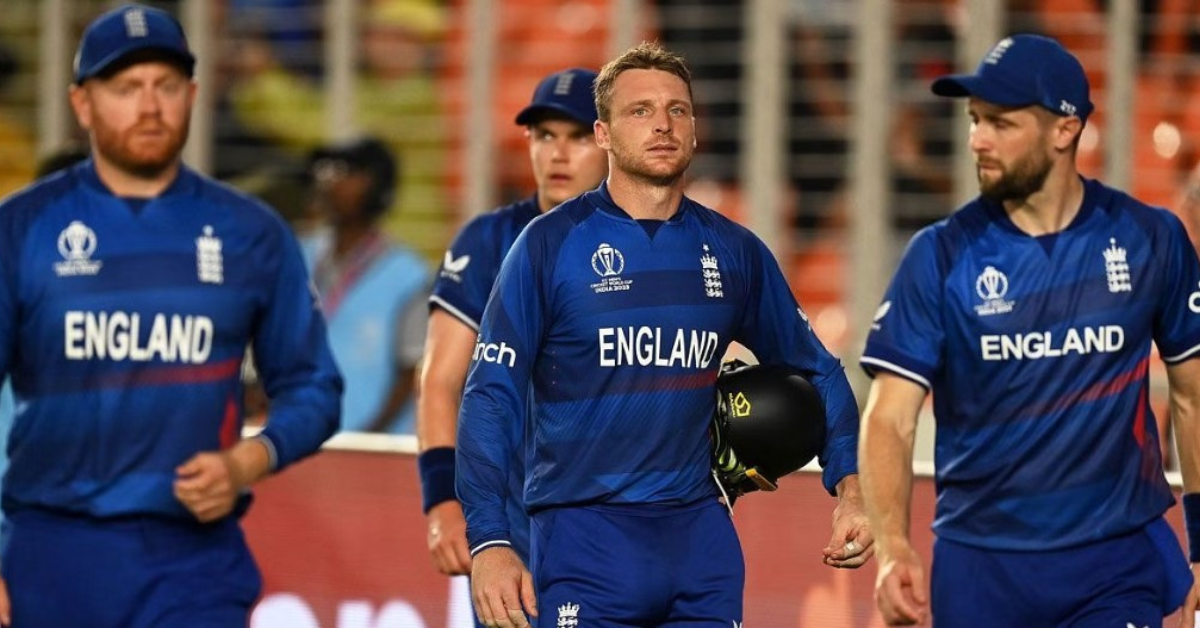 England's Resilience Shines Through Despite Crushing World Cup Opener
In the heart of Ahmedabad, England's cricket team faced an unexpected challenge on Thursday, October 5, 2023. The defending champions were handed a nine-wicket defeat in their World Cup opener against New Zealand. A crushing loss like this could easily rattle any team, but England's ace batter, Joe Root, remains steadfast in his belief that they can still win the tournament, drawing inspiration from their triumphant 2019 campaign.
The Kiwis, with their impeccable strategy and execution, chased down England's target of 283 with ease, taking only 36.2 overs to do so. The pitch, slow and demanding, played to New Zealand's advantage, as they managed to restrict England to a score of 282. Despite England's best efforts, their bowlers couldn't make significant breakthroughs, with Sam Curran being the only one to claim a wicket.
Speaking to BBC Sport after the game, Joe Root exuded confidence and resilience. He emphasized the importance of staying calm and not panicking, even in the face of adversity. "It's always easy to look at things when they don't quite come off," he said, "but it enforces the way we are as a team and we want to go about our cricket in that way."
Root's words are a testament to England's commitment to their style of play, one that involves attacking shots and an aggressive approach. He went on to say, "We won't be seeing guys chipping it to mid-wicket or mid-off next game, they'll be hitting it 20 rows back." This statement reflects England's determination to bounce back with an even more aggressive and fearless brand of cricket.
Root's own form with the bat was a shining beacon of hope for England in the game. He top-scored with 77 runs, showcasing his class and composure under pressure. However, England's middle-order batsmen, including the likes of Jonny Bairstow, Harry Brook, and Jos Buttler, failed to convert their promising starts into substantial scores. This inability to capitalize on good starts was a significant factor in England's defeat.
Despite this setback, Joe Root remains resolute, drawing parallels with their 2019 World Cup journey. "It's important that we stay calm," he said, "Look at us in 2019, we had hiccups throughout. When we do hit a bump in the road, we are a team that comes back strong and we double down on our identity." This reference to their 2019 triumph serves as a source of inspiration and a reminder of the team's resilience in the face of challenges.
As England looks ahead to their upcoming matches in the World Cup, they carry with them the lessons from this crushing defeat. The team's ability to stay calm, stick to their aggressive style of play, and learn from their mistakes will be crucial in their quest for redemption. While the loss to New Zealand was undoubtedly a setback, it may well serve as the catalyst that propels England to greater heights in the tournament.
In the world of cricket, fortunes can change in the blink of an eye. England's determination, led by Joe Root's unwavering belief, could be the driving force behind a remarkable comeback in the 2023 World Cup. As they prepare to face their next opponents, one thing is clear: England is not ready to give up their title without a fight.
For More Related Updates Visit Our Official Website
By- Sahiba Suri