Net Worth Comparision Between Manchester United takeover bidder Sheikh Jassim and Man City's Sheikh Mansour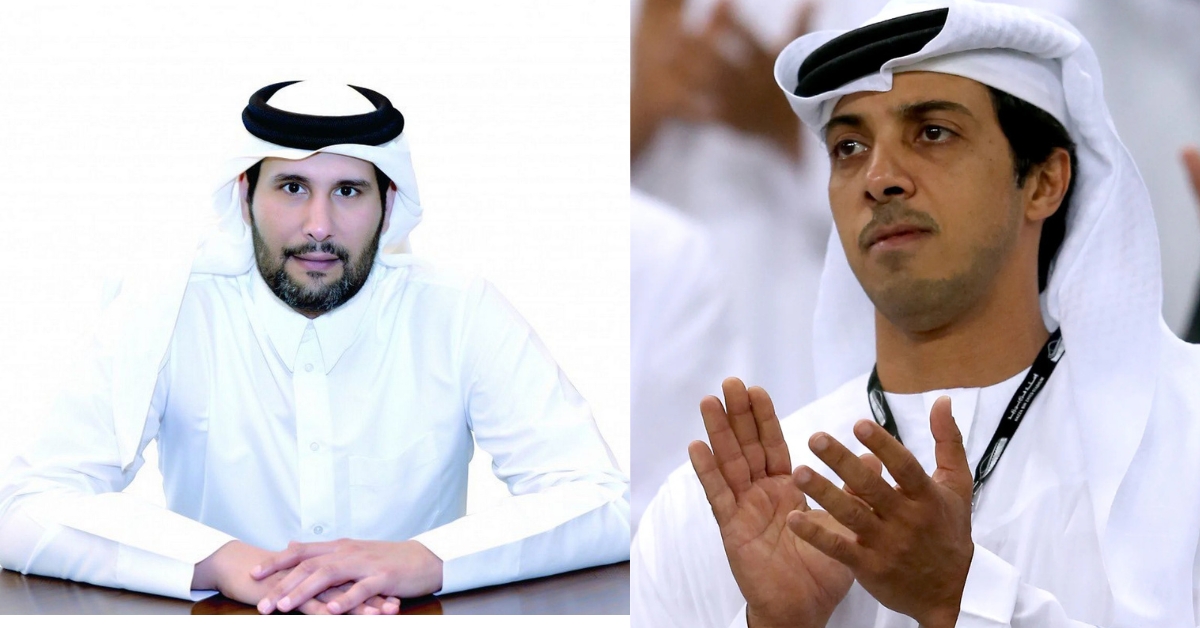 Manchester United takeover bidder Sheikh Jassim bin Hamad Al-Thani will be hopeful of bridging the financial gap between the Reds and Manchester City if he takes control at Old Trafford.
Reports this week from Qatar suggest Sheikh Jassim is closing in on completing a move for United. It's claimed the Sheikh has conducted 'successful talks' with the powers that be at Old Trafford.
Following this news, the Reds' share price rocketed and at the time of writing, sits at $23.05 per stock. This is widely seen as an indication of good news for Sheikh Jassim, who is wishing to purchase the whole club unlike competitor Sir Jim Ratcliffe who is looking to buy the shares of the Glazers. Advancement of the Jassim's bid would affect the stock price immediately unlike Ratcliffe's which would take time.
For United fans, these new reports have caused excitement as the end of the takeover process appears to be in sight. However, should Sheikh Jassim takeover the club, what is his net worth?
There are no clear figures for his net worth but his father Qatari Prime Minister Jassim bin Jaber Al Thani is listed on the Forbes website. It is understood he is worth $1.2bn (£892m).
This figure is a lot lower than City owner Sheikh Mansour's perceived wealth which is estimated to be around $16.8bn (£13.3bn). While their wealth is not comparable on a personal level, it is believed Sheikh Jassim's family have a combined wealth of £275bn.
Fellow Premier League rivals to United have owners with net worth figures less than Sheikh Mansour's. Arsenal's Stan Kroenke is worth $12.9bn (£10.2bn) while Chelsea's Todd Boehly is worth $5.3bn (4.2bn), for example.
However, their wealth pales in comparison to Newcastle United's Saudi Arabia ownership. The Public Investment Fund (PIF) is the majority stakeholder in the club and it is understood they are worth $620bn (£514bn).
Source:- manchester evening