"From Pitch Powerhouse to Parenting Path: Dagný Brynjarsdóttir's Exciting Journey Ahead!"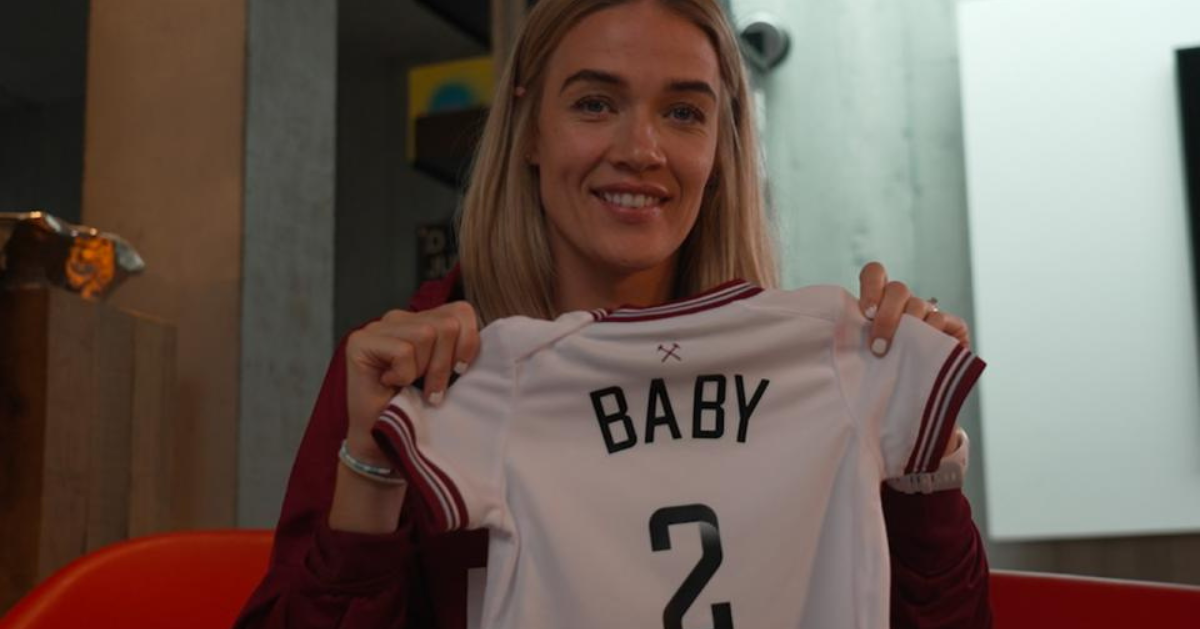 A Captain's Tale of Triumph and Transformation
In the heart of the football battlefields, where passion ignites and dreams are forged, there emerges a tale that transcends the pitch. West Ham United women's team Captain, Dagný Brynjarsdóttir, a warrior on the field, has revealed a wondrous secret that adds a new dimension to her journey. The 31-year-old Icelandic star, known for her prowess in the game, has unveiled the news that she is expecting her second child.
Whispers of Joy: A Family Grows
Amidst the cheers of fans, the clatter of boots, and the roars of victory, a whisper of joy has taken center stage. Dagný, a true inspiration to football enthusiasts, has chosen to embrace motherhood once again. Her announcement, delivered through the Club's channels, sends ripples of happiness through the hearts of the West Ham faithful and beyond.
From Fan to Captain: A Journey Fulfilled
Dagný's journey intertwines with her beloved West Ham United in a tale that spans generations. From being a devoted supporter of the Club in her youth, she elevated herself to the pinnacle of leadership, becoming the Club Captain. Now, as she prepares to embrace motherhood once again, she finds herself extending the West Ham family further, leaving an indelible mark on both the pitch and beyond.
An Echoing Anthem of Support: The West Ham Family
Through an exclusive interview with West Ham TV, Dagný shares her excitement and gratitude for the support she's received from the club. The West Ham family has not only embraced her son, Brynjar, but has also nurtured an environment where family is an integral part of the journey. The training ground becomes a place of shared experiences, where her son's journey as a West Ham fan intertwines with her own.
A Legacy of Triumph and Unity
Dagný's impact on the field has been immense, with 65 appearances and 17 goals etched into the fabric of West Ham's story. As she takes a hiatus to prepare for the arrival of her second child, her legacy continues to resonate within the team. The echoes of her dedication, leadership, and triumphs will ripple through the 2023/24 season, while a new chapter unfolds within the embrace of motherhood.
A Joyful Salute: Congratulations Dagný and Ómar!
The football arena transforms into a place of celebration as West Ham United stands united in offering heartfelt congratulations to Dagný and her partner Ómar. The roar of victory becomes a chorus of joy, and the pitch becomes a stage where stories of triumph and transformation interweave, creating a symphony of inspiration that goes beyond the game.