Prince Philip funeral: Premier League, EFL, Premiership Rugby, F1 & racing schedules moved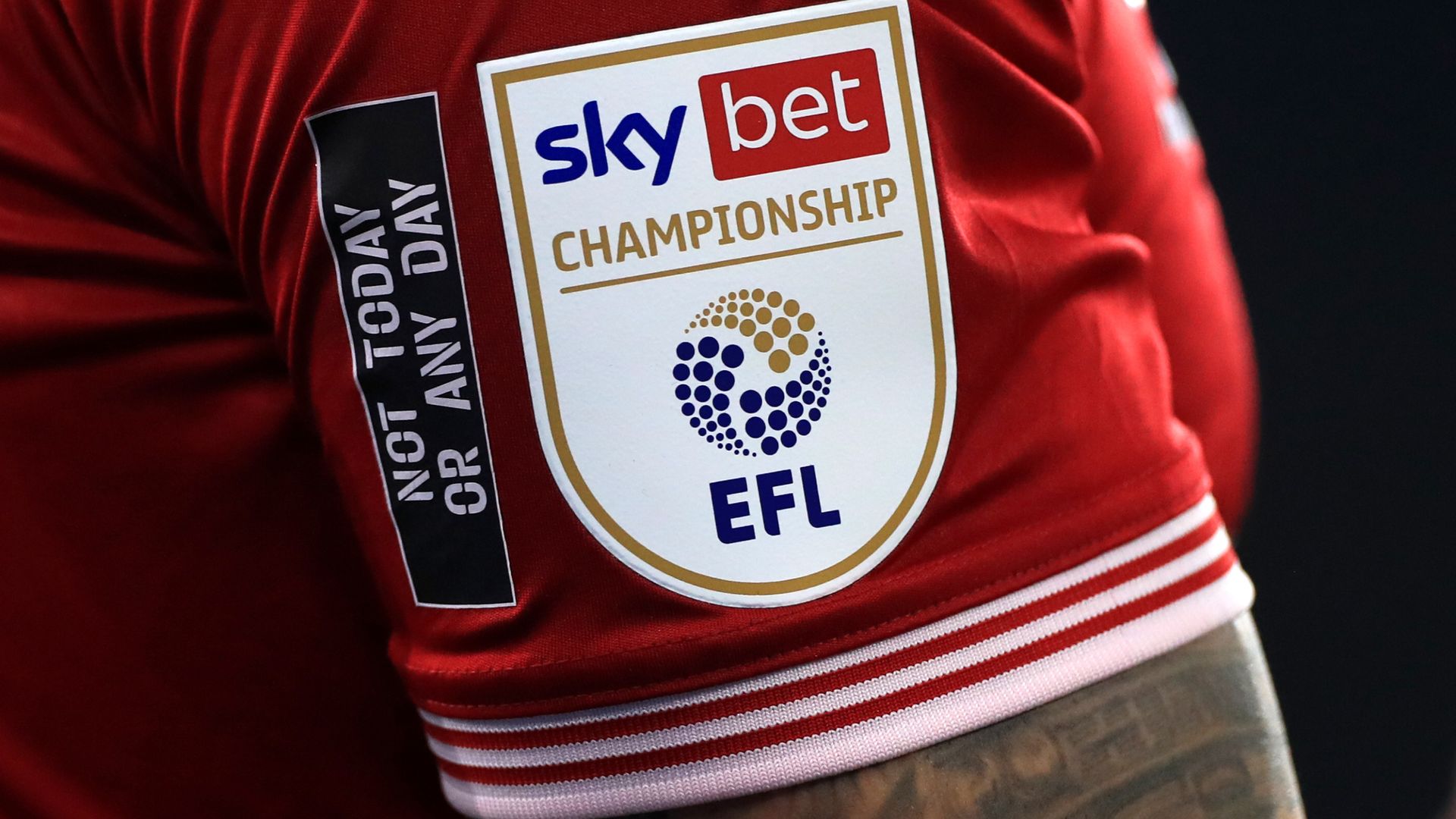 The Premier League, EFL, Premiership Rugby, F1 and British Horseracing have adjusted their schedules "as a mark of respect" to avoid clashing with Saturday's funeral of Prince Philip.
The Duke of Edinburgh died at the age of 99 on Friday and his funeral will be held at St George's Chapel, Windsor, at 15:00 BST on Saturday, 17 April.
A national minute's silence will be held at 15:00.
The Football Association recommends no games played between 14:45 and 16:15.
In addition, a minute's silence should be observed before matches and black armbands worn.
All flags at Wembley Stadium and St George's Park will also fly at half-mast.
A statement said: "The FA's thoughts continue to be with Her Majesty the Queen, our president, HRH the Duke of Cambridge, and the wider royal family during this difficult time."
In the Premier League, Wolverhampton Wanderers' home game against Sheffield United, which had been scheduled to kick off at 15:00, will be moved to 20:15.
The 32 fixtures set for 15:00 in the Championship, League One and League Two will take place at either 12:30 or 17:30.
Clubs are able to determine which time suits them, with Sunday also a possible option.
The National League has confirmed its 15:00 kick-offs are moving to 12:30.
However, the FA Cup semi-final between Chelsea and Manchester City at Wembley will remain at 17:30.
The Women's FA Cup fourth-round fixture between Manchester City Women and Aston Villa Women will be brought forward to 12:00.
And four Irish Premiership fixtures have been switched.
Formula 1 has changed the schedule of this weekend's Emilia Romagna Grand Prix to ensure cars are not on track at the same time as the Duke of Edinburgh's funeral.
Saturday's on-track sessions have been moved forward an hour, with qualifying now starting at 14:00 local time (13:00 BST) and final practice at 10:00 BST.
Friday practice has also been moved as a result, to comply with regulations demanding specific gaps between sessions. The first hour-long session will be at 10:00 BST and the second at 13:30.
In racing, the Scottish Grand National at Ayr has been switched from 17 to 18 April.
The British Horseracing Authority has also moved the Spring Trials at Newbury to the Sunday and announced that there will be no racing between 14:45 and 16:15 on Saturday.
Premiership Rugby has changed the kick-off times of all four of its matches on Saturday.
Sale's match against Gloucester and Exeter's home game against Wasps will both start at 12:30 while Newcastle v Bristol will kick off at 17:00, along with Harlequins v Worcester.
Ireland are scheduled to face France in the Women's Six Nations at 14:15, although the match is in doubt because of Covid restrictions.
In cricket, the nine County Championship matches scheduled on Saturday will be paused between 14:50 and 16:10.
The England and Wales Cricket Board has also asked all recreational cricket clubs to do the same.
In tennis, Great Britain's Billie Jean King Cup play-off tie with Mexico will start 30 minutes earlier at 11:30 BST, and there will be a pause in play between 15:00 and 16:00.
In Scotland, six Scottish Cup fourth-round matches scheduled around the time of the funeral have been moved, including Rangers against Celtic at 16:00, which has now been rescheduled to 15:00 on Sunday.
St Mirren versus Inverness Caledonian will kick-off at 18:00 on Friday night with Motherwell against Greenock Morton taking place an hour later.
Kilmarnock versus Montrose will now kick-off at 11:45 on Saturday while Stranraer versus Hibernian has been switched from 12:15 on Saturday to 12:15 on Sunday. Aberdeen v Livingston has been brought forward to Saturday at 17:30.
According to UK government guidance: "The decision as to whether sporting fixtures continue to go ahead is at the discretion of organisers. Organisers may wish to consider using black armbands and observing a silence before matches are played."