A feast for the senses at Oman's Balloon Carnival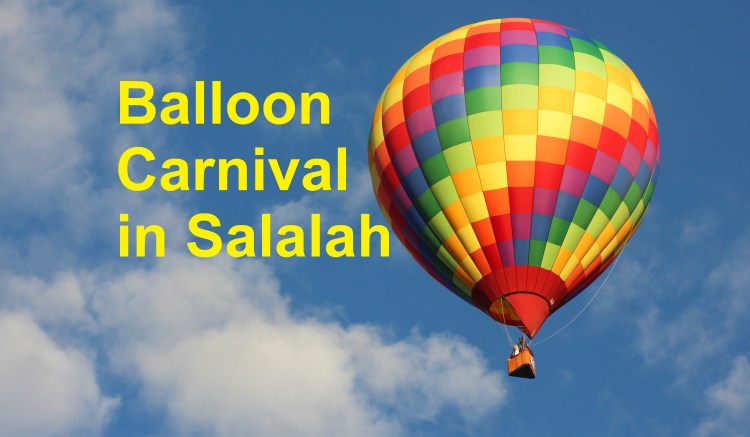 The Sultanate of Oman is gearing up to host one of the most exciting events in the region in recent times. This is slated to draw thousands of people to witness the sheer spectacle that will be unfurled in style between the 20th of July and 25th of August this year. This festival will add its own colour to the Dhofar Region and Salalah (Sahinout). Still don't know what we're talking about? It is the Balloon Carnival of course!
Timings- 10 AM-12 PM
Entry Fees- RO 500 baisa.
Key Attraction – Get an amazing bird's eye view of Salalah for 15 minutes from 100 meters high in this period. The experience promises to be breath-taking as well as exquisite.
What else to expect – The Balloon Carnival will not be held without its fair share of attractions. These include the following:
• Air Games
• Electrical Games
• VR and Hologram Shows
• An Outdoor Cinema
• Cafes and Restaurants in a dedicated Food Court
• Entertainment Shows and Performances
• Laser Shows
• A unique racetrack challenge
• Musical performances and shows
• Family and child theatrical performances
Every balloon will house around 5-10 people for a single ride and the entire landscape of Salalah will be dotted with colourful balloons, making for a spectacular sight by all means. Oman's first hot air balloon carnival is expected to draw a whopping 1 million people.
The Balloon Carnival will be made into an event that will take place every year and is expected to boost tourism hugely. The event is being organized by the Sabeen Group. The organizers have promoted this one of a kind event across several GCC countries in the build-up to the celebrations. The organizers feel that the climate of Salalah makes it the best place to host this unique event. This is one spectacle that you shouldn't miss by all means.