Nuggets vs. Heat: Nuggets Fall flat in the Fourth, Heat level Series 1-1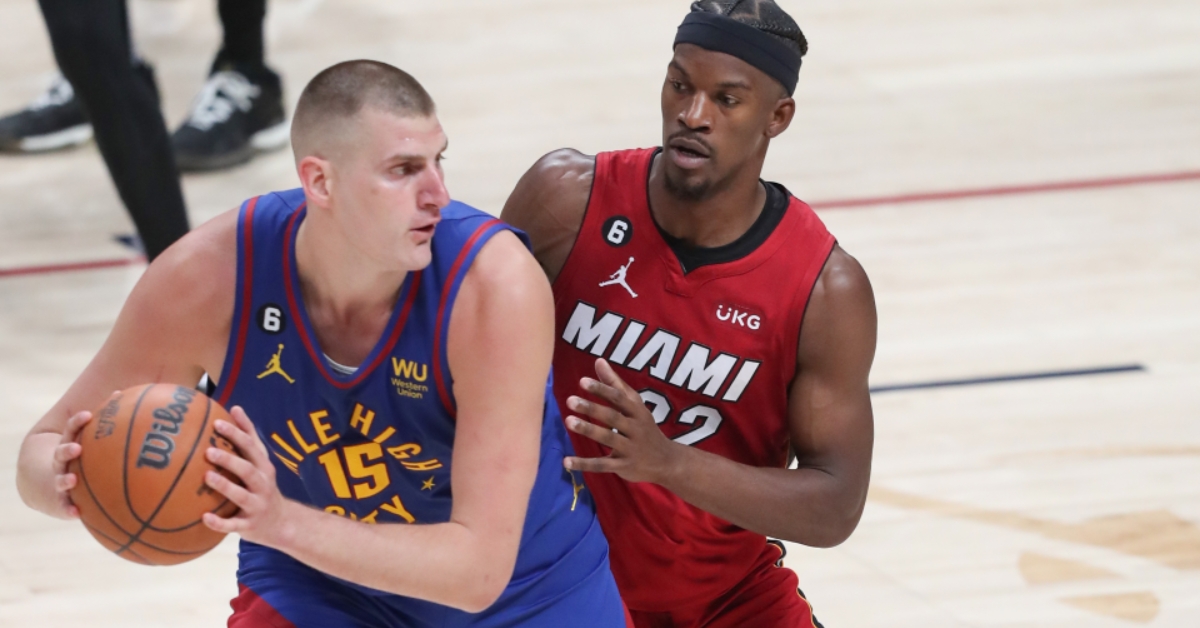 The Miami Heat trailed by eight points heading into the fourth quarter before outscoring the Denver Nuggets 36-25 to take a huge Game 2 victory, 111-108.
Nikola Jokic scored the ball with incredible efficiency, going off for 41 points on 16-of-28 shooting, but in contrast to Game 1, he finished with just four assists.
Gabe Vincent was the high-point man for the Heat. The undrafted star went off for 23 points on a blistering 8-of-12 (66.7 percent) from the field, while Bam Adebayo added 21 points, nine rebounds and four assists. Jimmy Butler aslo finished with 21 points.
Jamal Murray was quiet all game before going off for a flourish of outside shots to bring the Nuggets within three points in the final minutes. Murray finished the game with 18 points, but his late-game heroics came up short, missing a potential game-tying triple as the Heat held on.
The series now heads to Kaseya Center in Miami where the Nuggets will look to wrestle back homecourt advantage.
The Sporting News was tracking live scoring updates and highlights from Game 2 of Nuggets vs. Heat. Follow along with all of the action right here.
Source:- sportingnews