NBA roundup: Warriors edge Giannis-less Bucks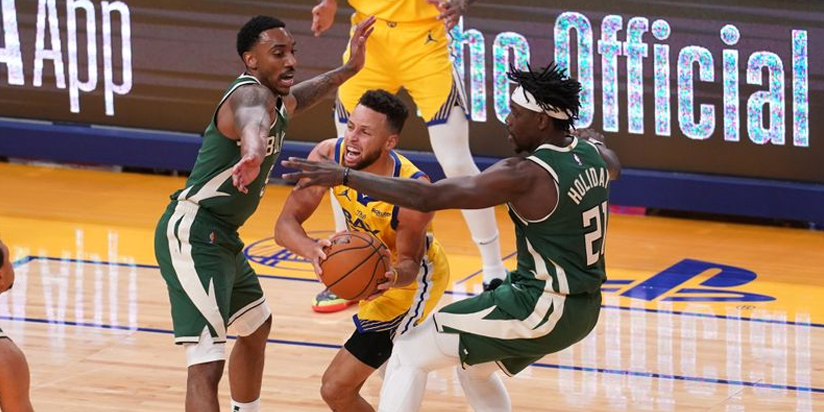 Stephen Curry scored 41 points, including 30 in the second half, and the Golden State Warriors rallied late to beat the Milwaukee Bucks 122-121 on Tuesday in San Francisco.
Kelly Oubre Jr. had 19 points and Kent Bazemore added 18 as the Warriors ended a three-game losing streak in the opener of a stretch of four home games. Oubre gave the Warriors the lead on two free throws with 7.7 seconds remaining. Golden State had lost seven of its previous eight games.
Jrue Holiday scored 29 points and Khris Middleton added 28 as Milwaukee saw its three-game winning streak end. The Bucks were playing without leading scorer and rebounder Giannis Antetokounmpo for the second consecutive game because of left knee soreness.
Trae Young scored 30 points and sparked a 3-point shooting barrage as Atlanta defeated visiting New Orleans for its fourth straight win.
The Hawks were 20-for-31 for a season-high 64.5 percent from 3-point range, including an NBA-record 11-for-11 from long distance in the third quarter. Atlanta began the night ranked last in the league in 3-point shooting (33.3 percent). The Hawks fell short of the franchise record of 70.6 percent 3-point shooting set in 1996 against Dallas.
New Orleans got Zion Williamson back in the lineup after he missed three games with a sprained right thumb. He scored 34 and extended his streak of 20-plus point games to 25 straight.
Source: Reuters