Victor Wembanyama Declares for 2023 NBA Draft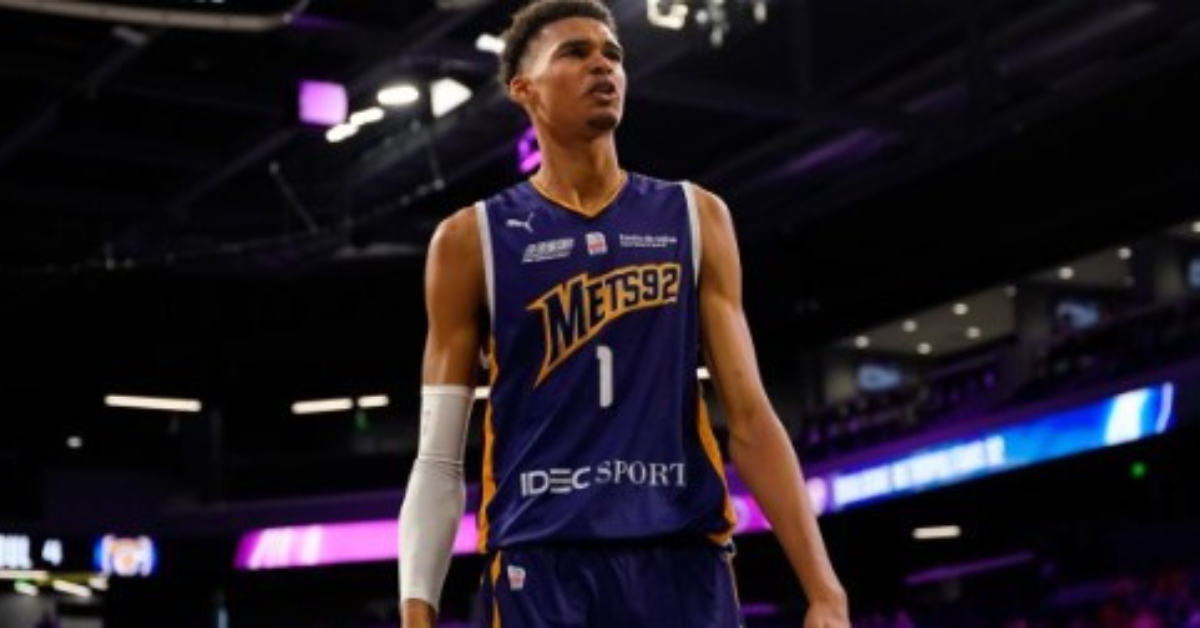 Victor Wembanyama Declares for 2023 NBA Draft
Victor Wembanyama, the 7-foot-5 basketball phenom from France, has officially declared for the 2023 NBA draft. The announcement comes as no surprise, given his status as the projected No. 1 pick and his remarkable season in France.
Wembanyama, often compared to LeBron James in terms of anticipation and hype, shared his excitement about the upcoming draft in an interview with ESPN's "NBA Today." He stated, "Declaring for the draft … it's something crazy I'm not realizing yet. I realized pretty young I wanted to play in the NBA, but it becomes a reality more every day. I'm so lucky to have this dream within the reach of my hand."
The NBA draft lottery on May 15 will reveal which team secures the coveted No. 1 pick, making it one of the most anticipated moments in recent NBA history. Wembanyama had previously expressed his willingness to play for any team, emphasizing that there are no "wrong destinations" in the NBA.
What sets Wembanyama apart is not just his towering height but also his versatile skill set. Despite his imposing frame, he possesses the skills of a guard, handling the ball, initiating offense, and shooting three-pointers. Defensively, his timing, instincts, and ability to cover ground make him a game-changer.
In France, Wembanyama is having a historic season, averaging 21.5 points, 9.9 rebounds, 3.1 blocks, and 2.3 assists per game. He leads the French league in nearly every statistical category and is the front-runner for MVP honors. Remarkably, at just 19 years old, he has led his team, one of the youngest in the league, to a 19-10 record, positioning them for a deep playoff run.
While his gargantuan frame raises concerns about injury, Wembanyama has played 47 consecutive games this season, a testament to his commitment to conditioning and injury prevention. He expressed his readiness to overcome obstacles, stating, "My goal is to play the most games I can and help my team as much as I can."
Wembanyama's performance this season, including a stunning exhibition against Scoot Henderson and G League Ignite where he scored 73 points in 70 minutes, solidifies his status as the consensus No. 1 pick in the draft. With five regular-season games left, his team's playoff performance will determine how quickly he can join an NBA roster.
As the NBA draft's early-entry deadline approaches, Victor Wembanyama's official declaration marks another milestone on his journey to realizing his lifelong dream of playing in the NBA. NBA fans and teams eagerly await the draft lottery to see which franchise will have the privilege of selecting this generational talent.
In conclusion, Victor Wembanyama's declaration for the 2023 NBA draft adds to the anticipation and excitement surrounding one of the most highly touted prospects in recent memory. The basketball world will be watching closely as his NBA journey unfolds.
For More Related Updates Visit Our Official Website
By- Sahiba Suri